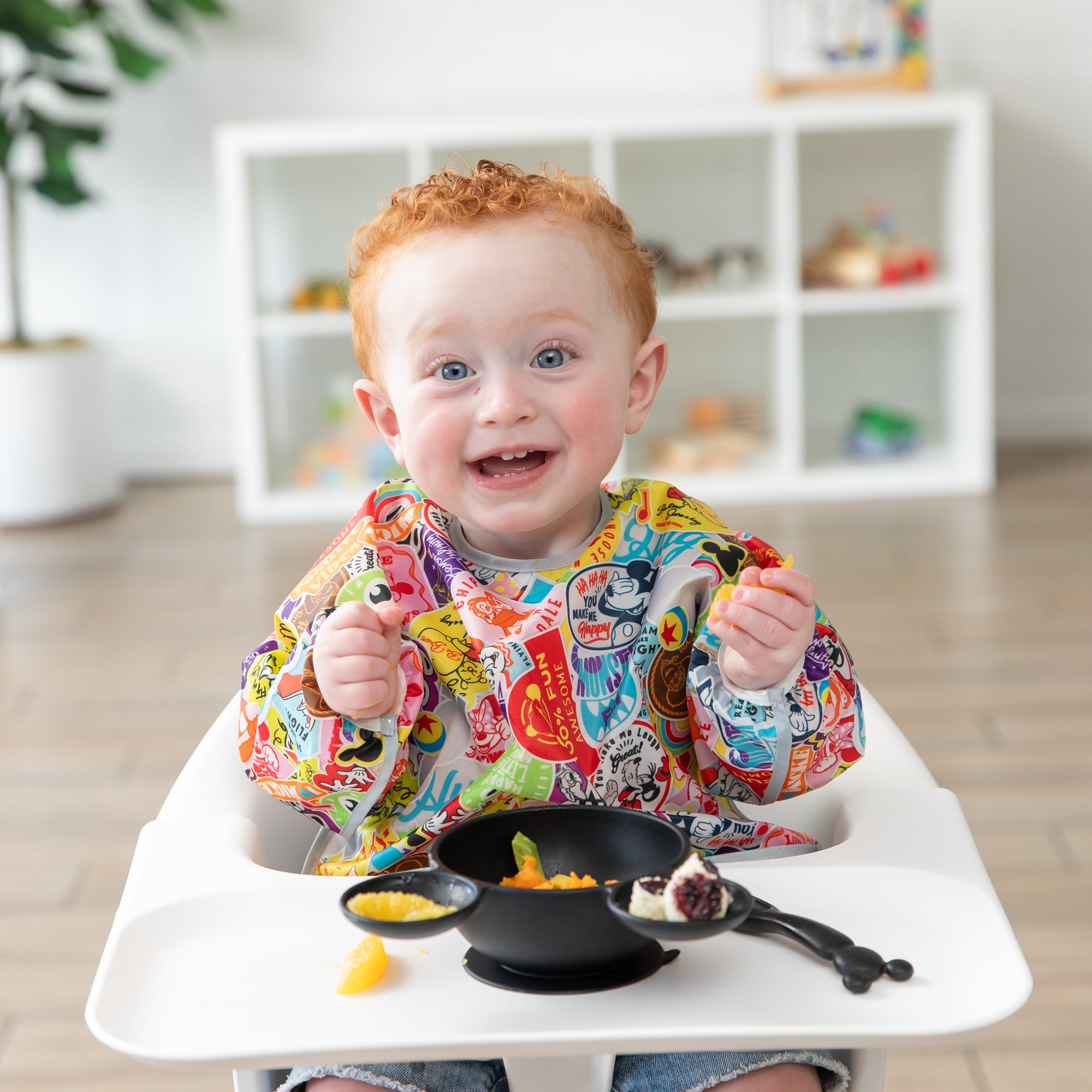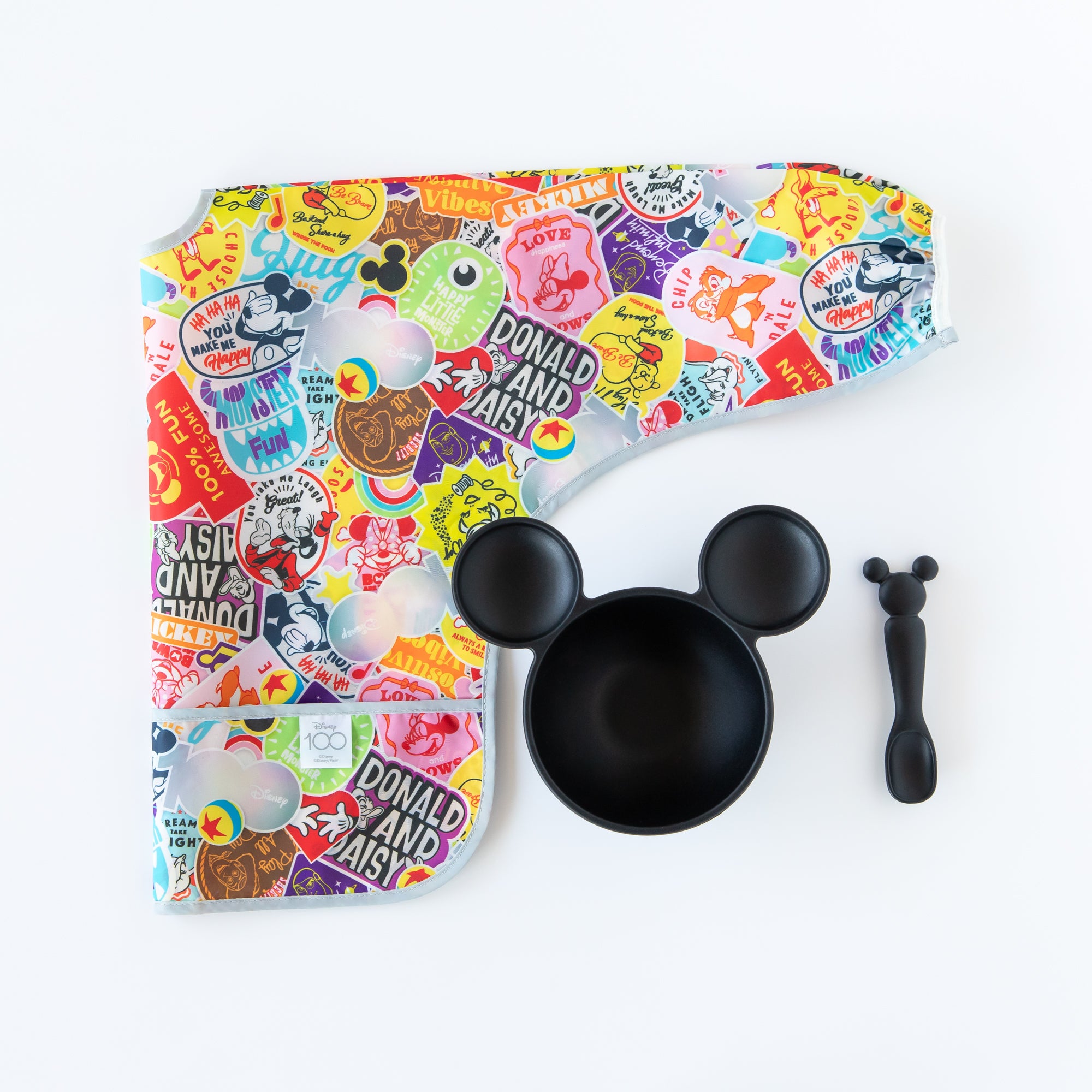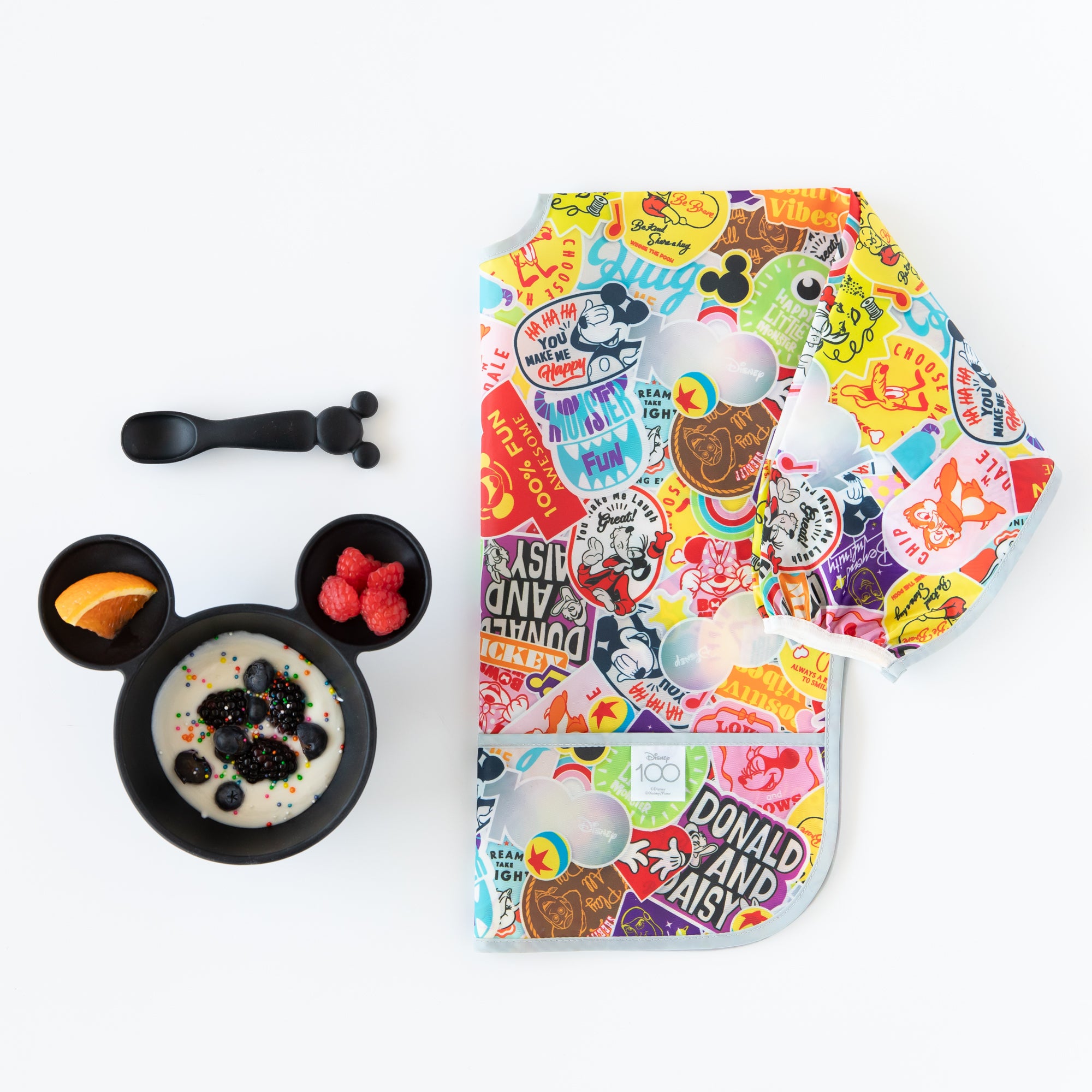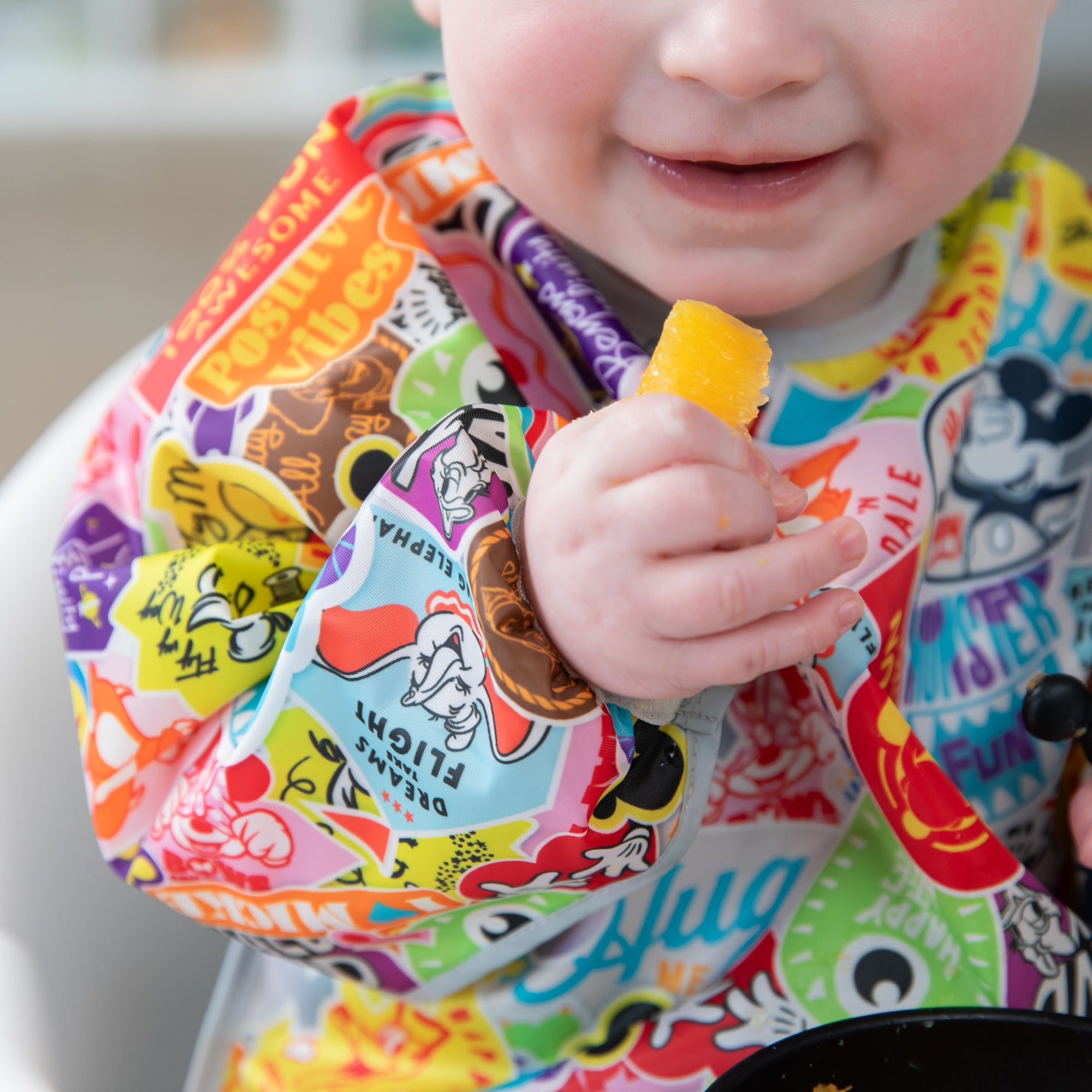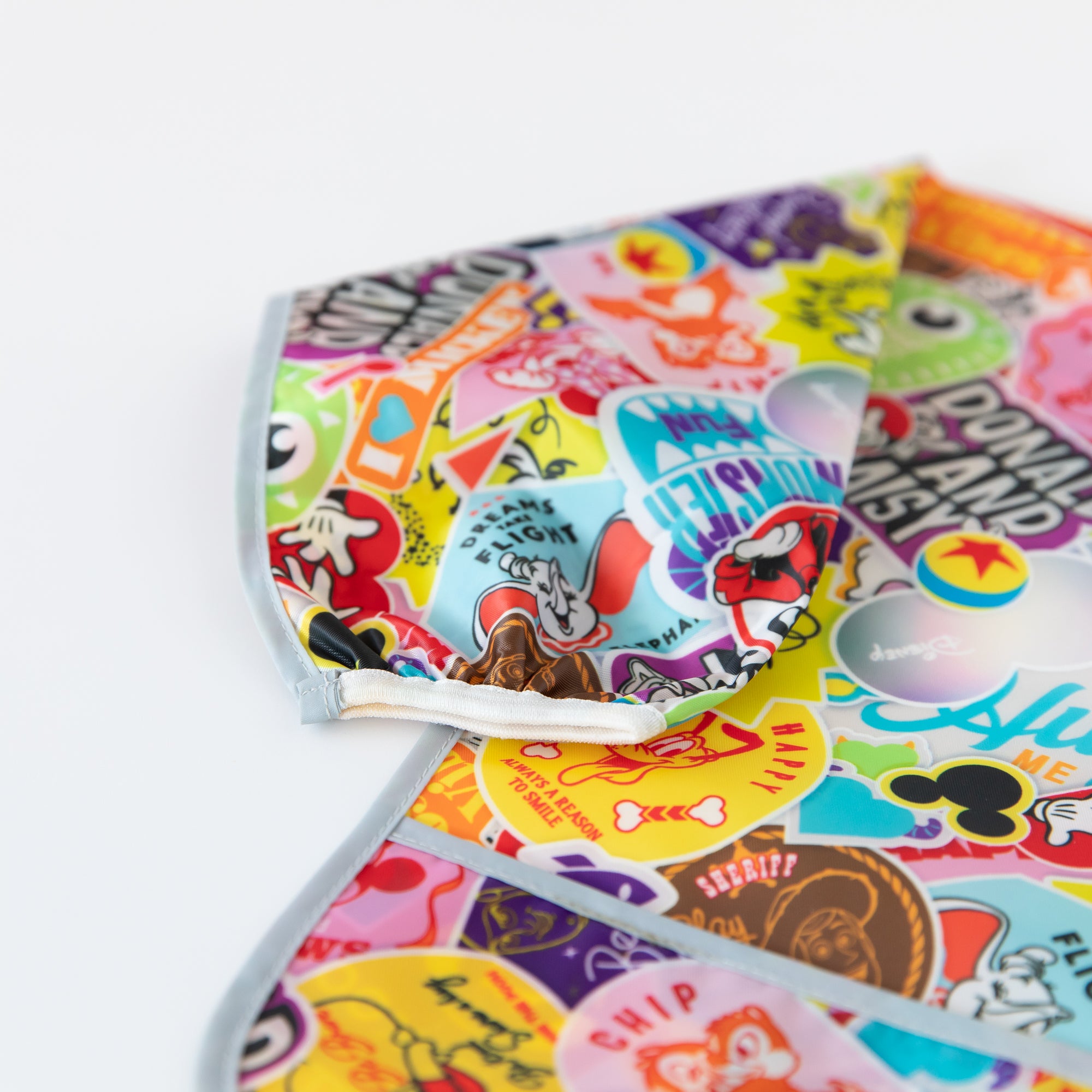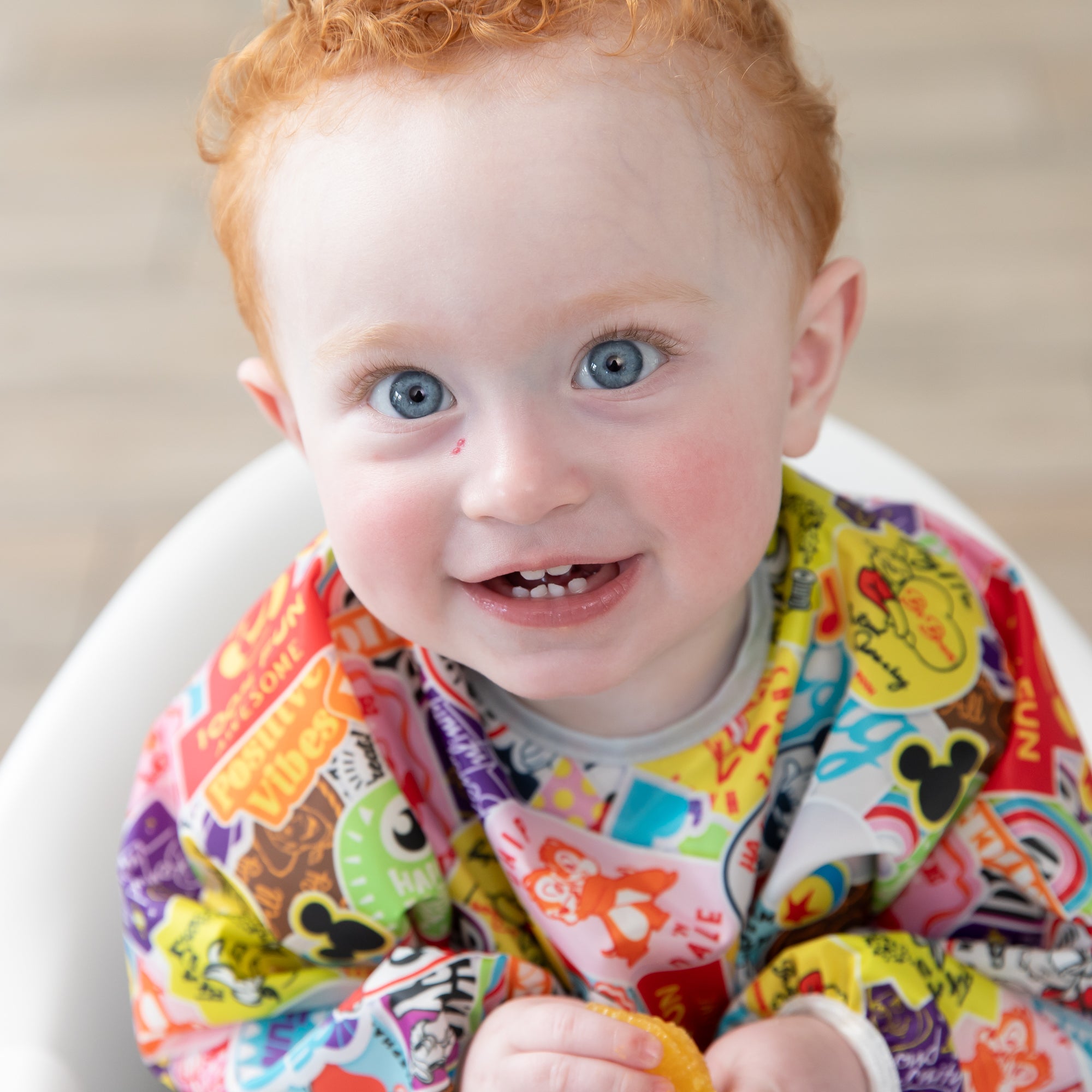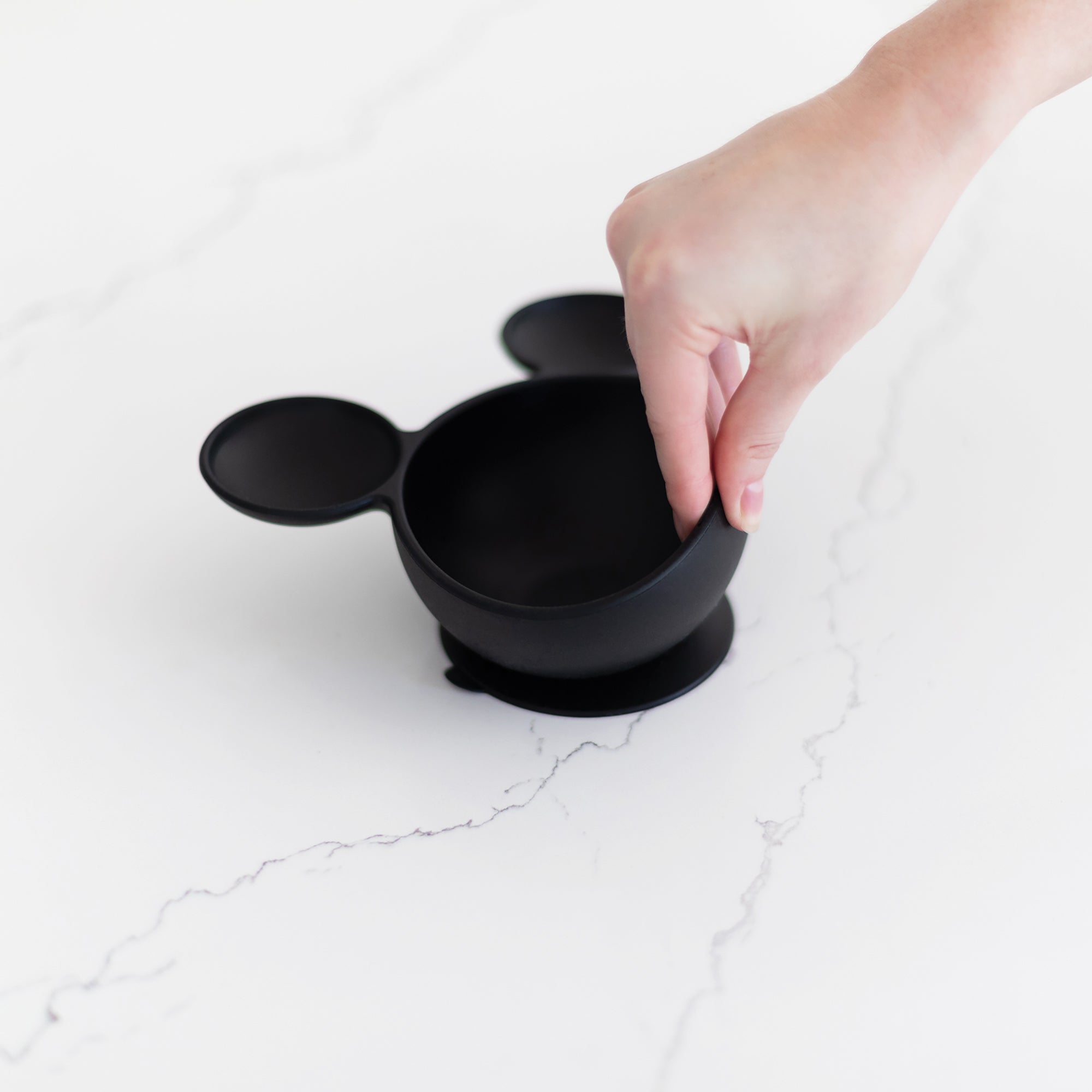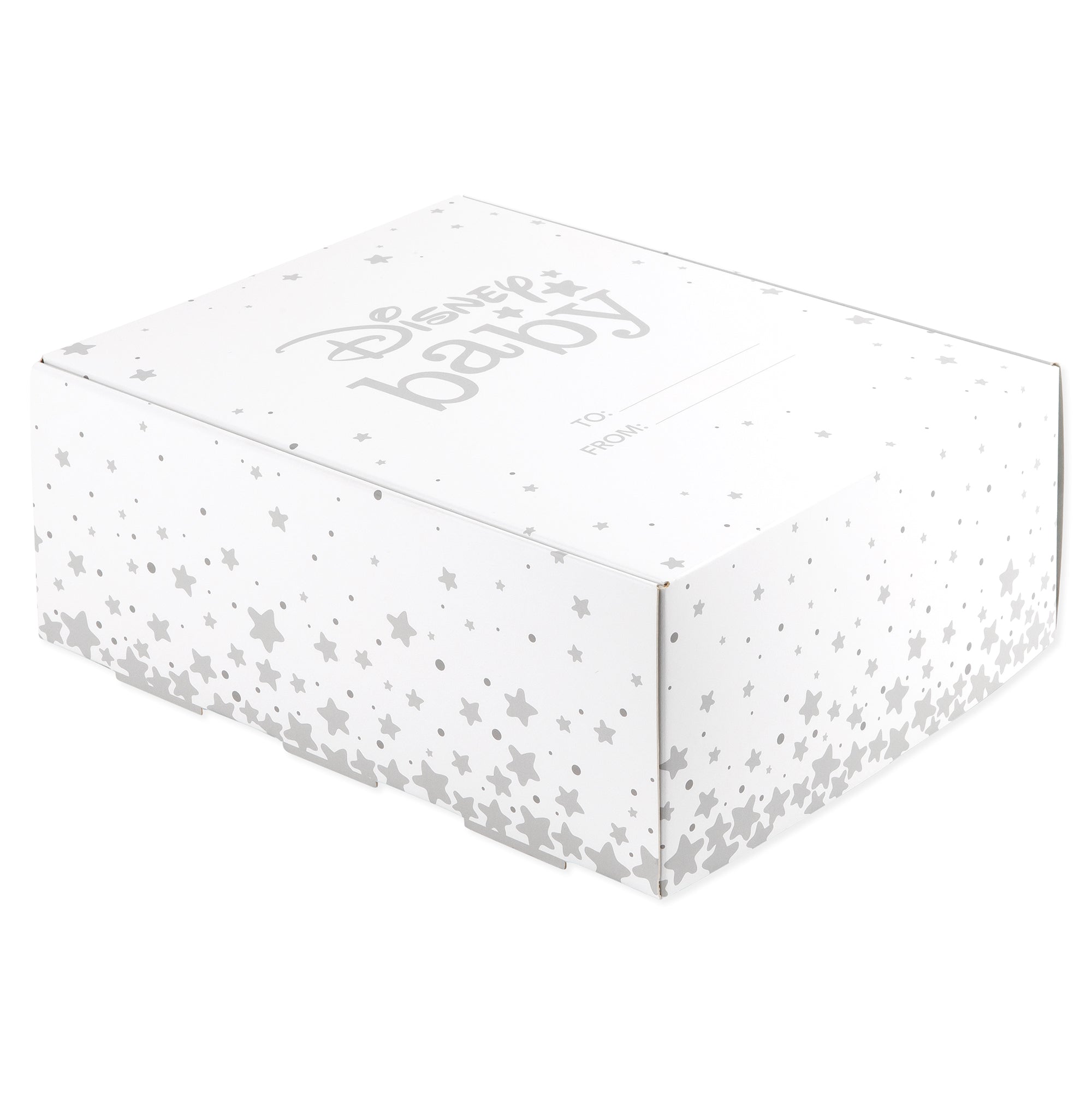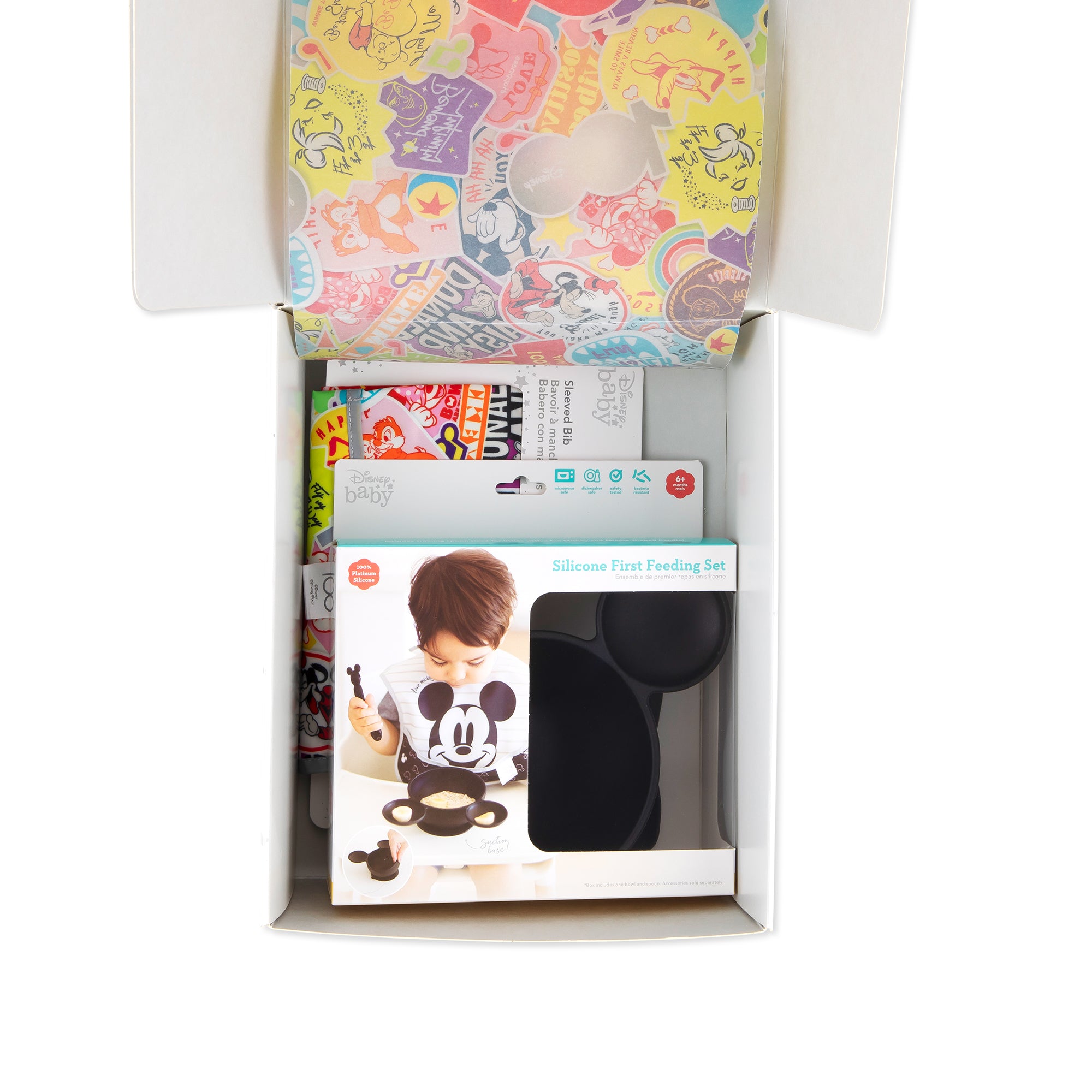 Baby Led Weaning Gift Set, Disney 100 Years Happy Faces
Gift a magical start to baby's feeding journey with our Disney 100 Happy Faces Baby-Led Weaning Gift Set! This playful set infuses a touch of Disney nostalgia into every bite, combining a century of storytelling with the practicality of modern-day parenting. Adorned with Disney's iconic characters, our sleeved bib offers generous coverage, a built-in crumb catcher, and an adjustable fit for growing littles. Completed with our Mickey Mouse Silicone First Feeding Set, featuring a charming, Mickey-shaped bowl with a strong suction base and a gentle silicone spoon designed for little hands.
What's Included:
Sleeved Bib

Mickey Mouse First Feeding Set
Branded Disney Baby Box, Disney 100 tissue paper, and Disney 100 sticker.

Product Measurements
Sleeved Bib measures approximately 14" across the chest, 13" from neck down, and 32" across cuff to cuff
Bowl measures 4.25" in diameter, holds approximately 10 oz; ears measure 2.25" in diameter

Spoon measures approximately 4.75" long x 1" around
BLWS4-D100HF