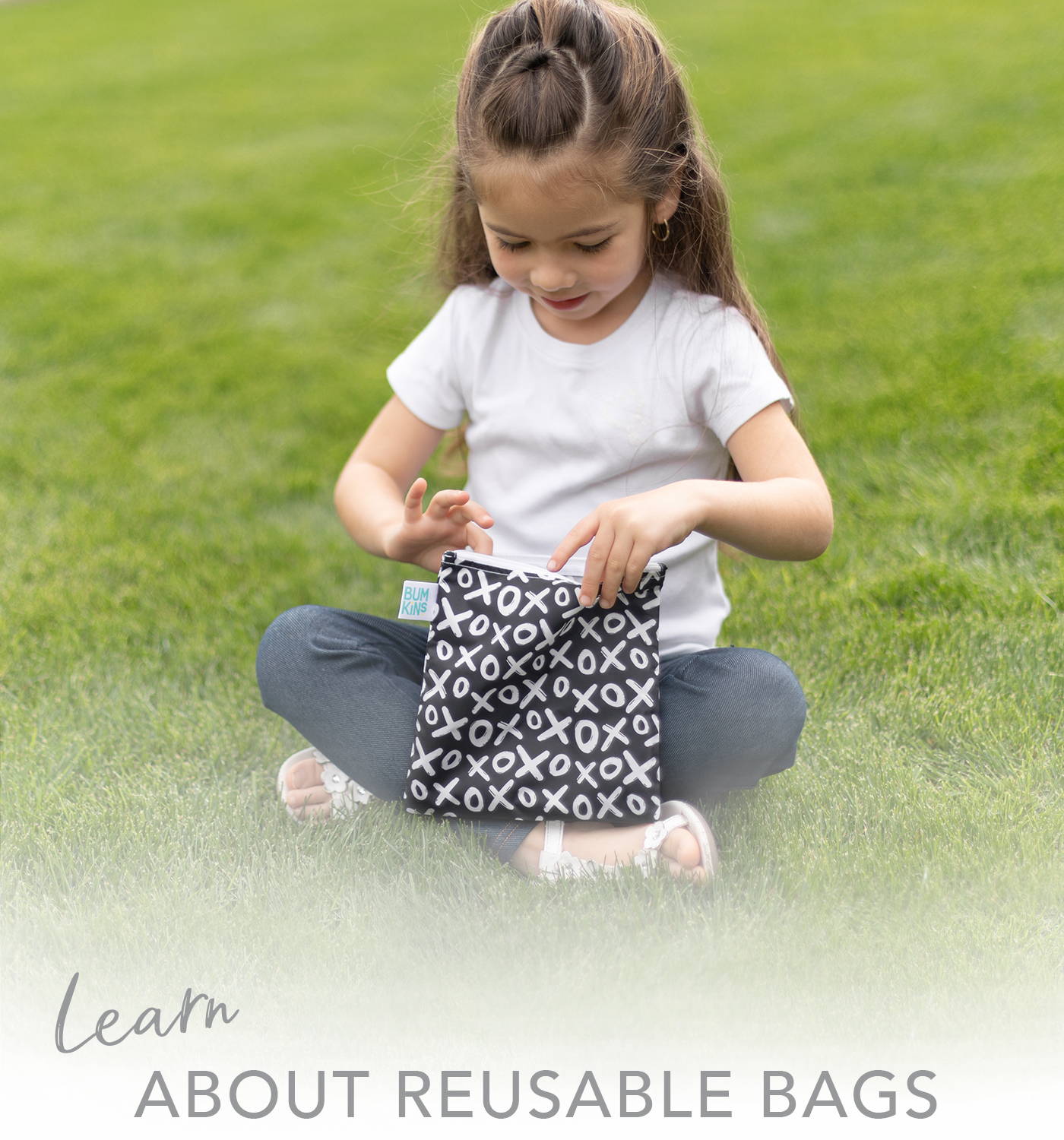 Learn About Our Food-Safe Snack Bags and Multi-Sized Organizers
Compare Our Food-Safe Snack Bags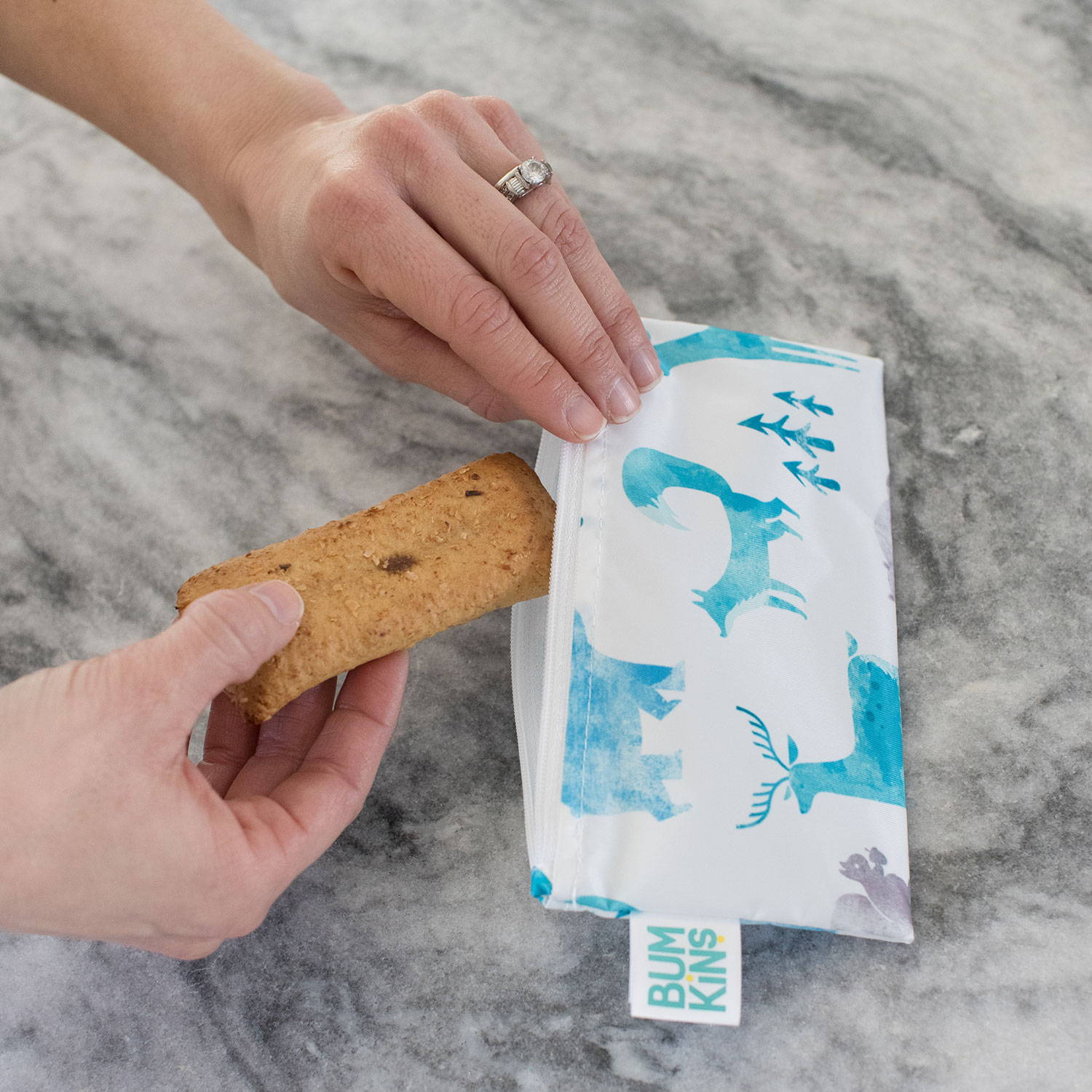 Available in two pack set

Made with Bumkins Original Designs and licensed collections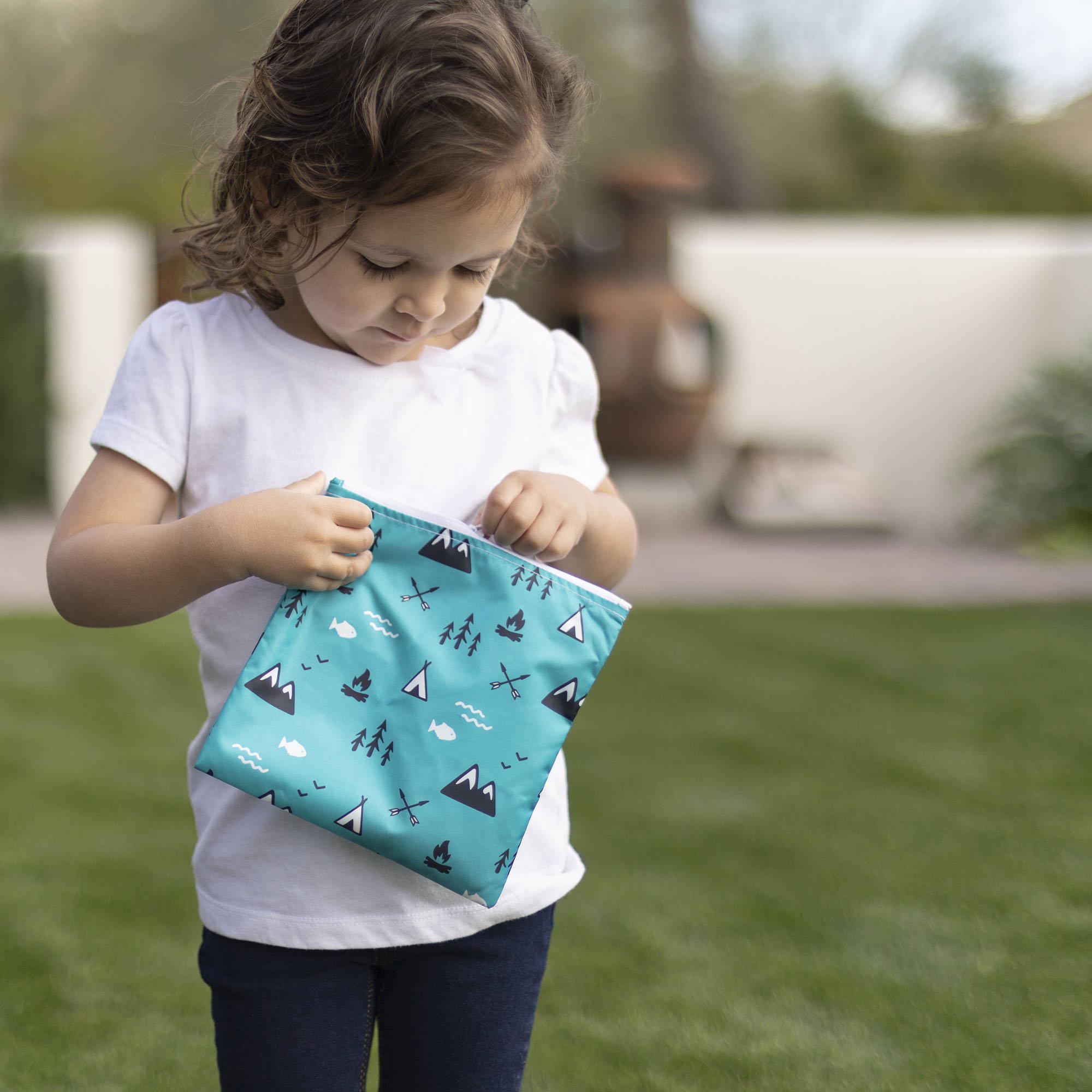 Available in a single pack or two pack set

Sized to fit a sandwich

Made with Bumkins Original Designs and

licensed collections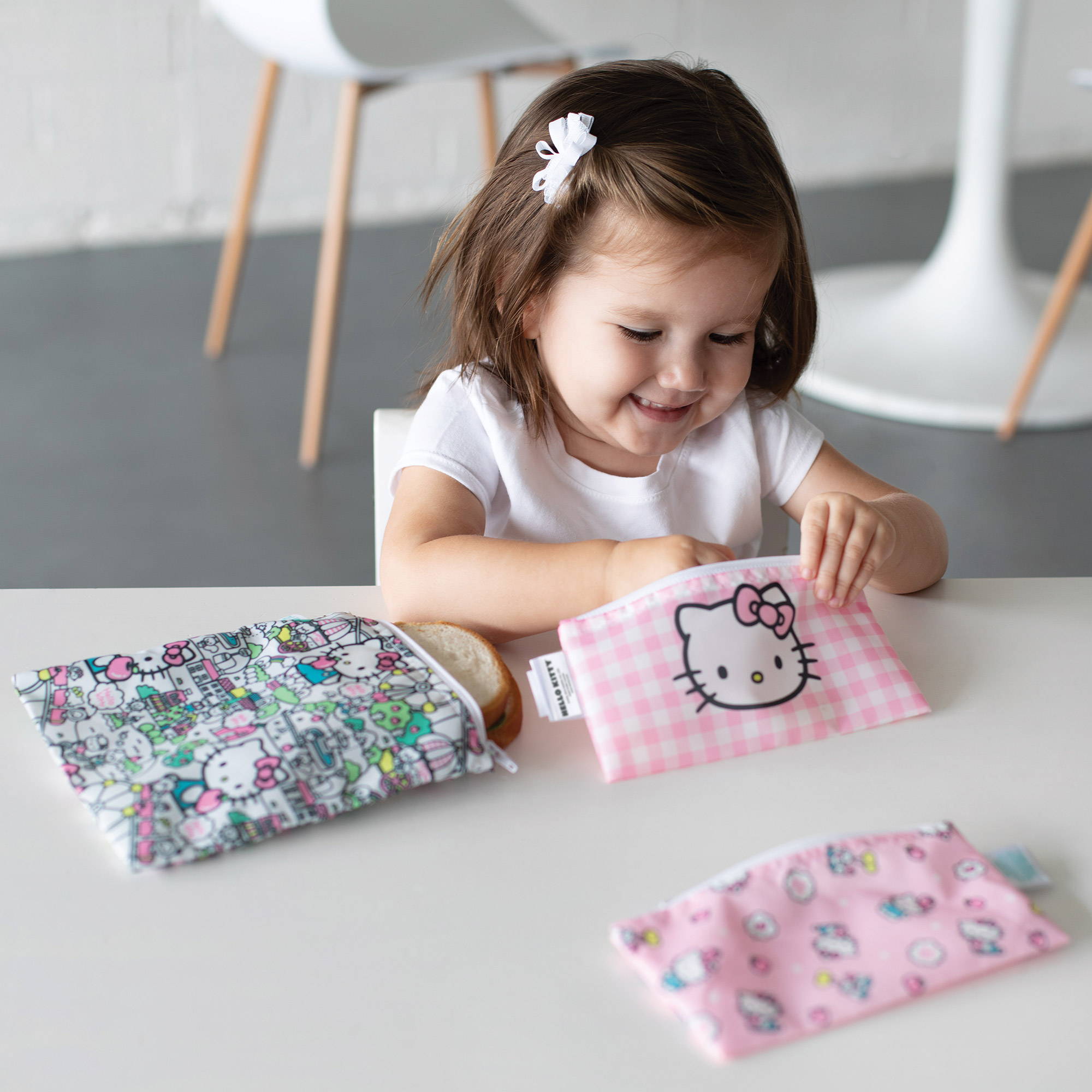 Size: 3.5 x 7" and 7 x 7"
Available in a three pack with one large bag and two small bags

Available in our licensed collections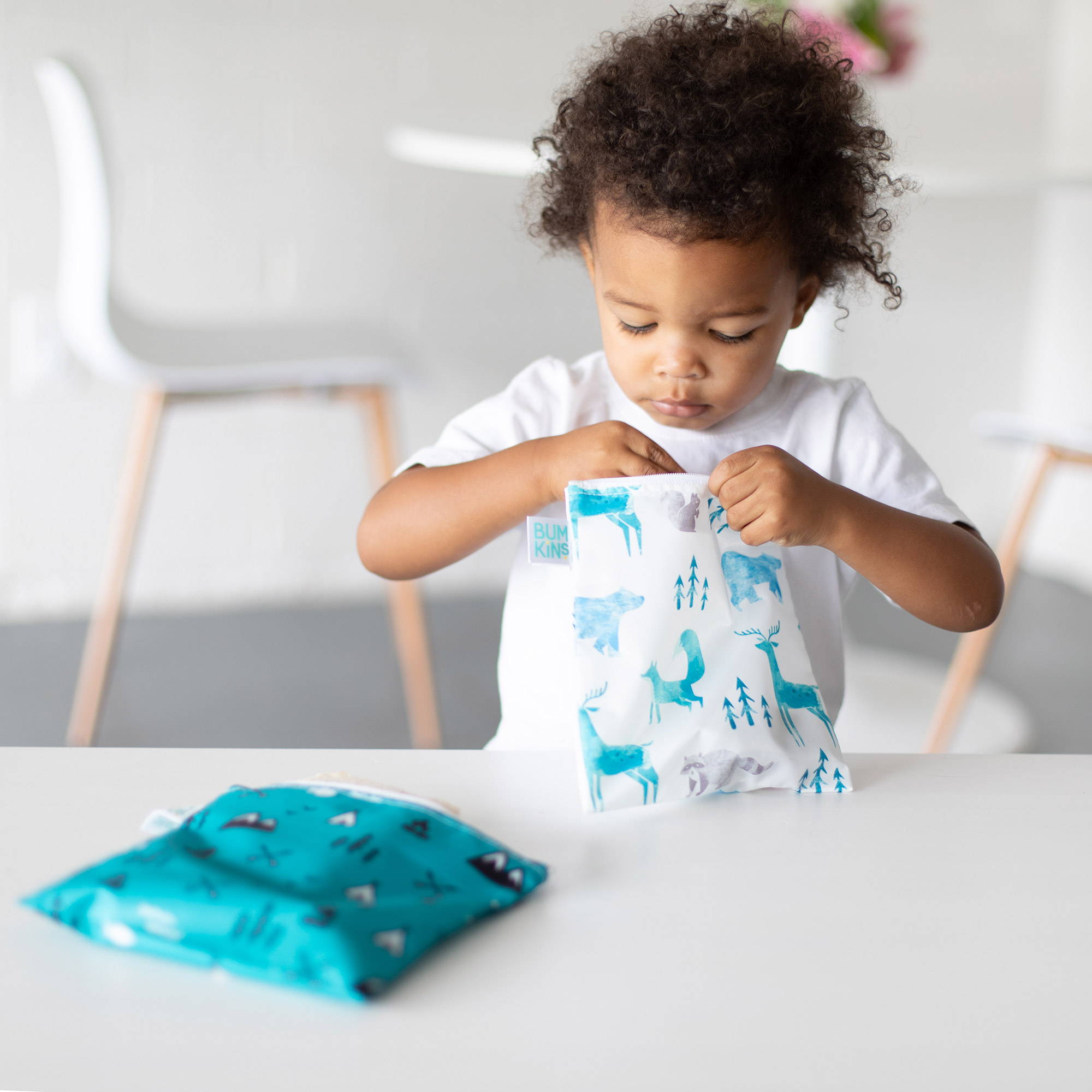 We all know plastic is a growing problem in our world. Thankfully, you can do your part by choosing reusable bags and reducing waste. Our snack bags are lab tested food safe, so you can pack your snacks in style. With our trendy designs, everybody loves our bags - there's no age limit! Stock up on your favorite sizes and styles now, and you'll find more uses than you can count.
Lab tested food-safe

Smooth zipper holds contents in

Single ply construction prevents growth between layers

Waterproof, wipeable, and quick drying

Soft and strong

Resistant to stains and odors

Lightweight and breathable

Colors stay bright

Machine and dishwasher (top-rack) safe

Third party lab tested - Free of BPA, PVC, vinyl, phthalates, and lead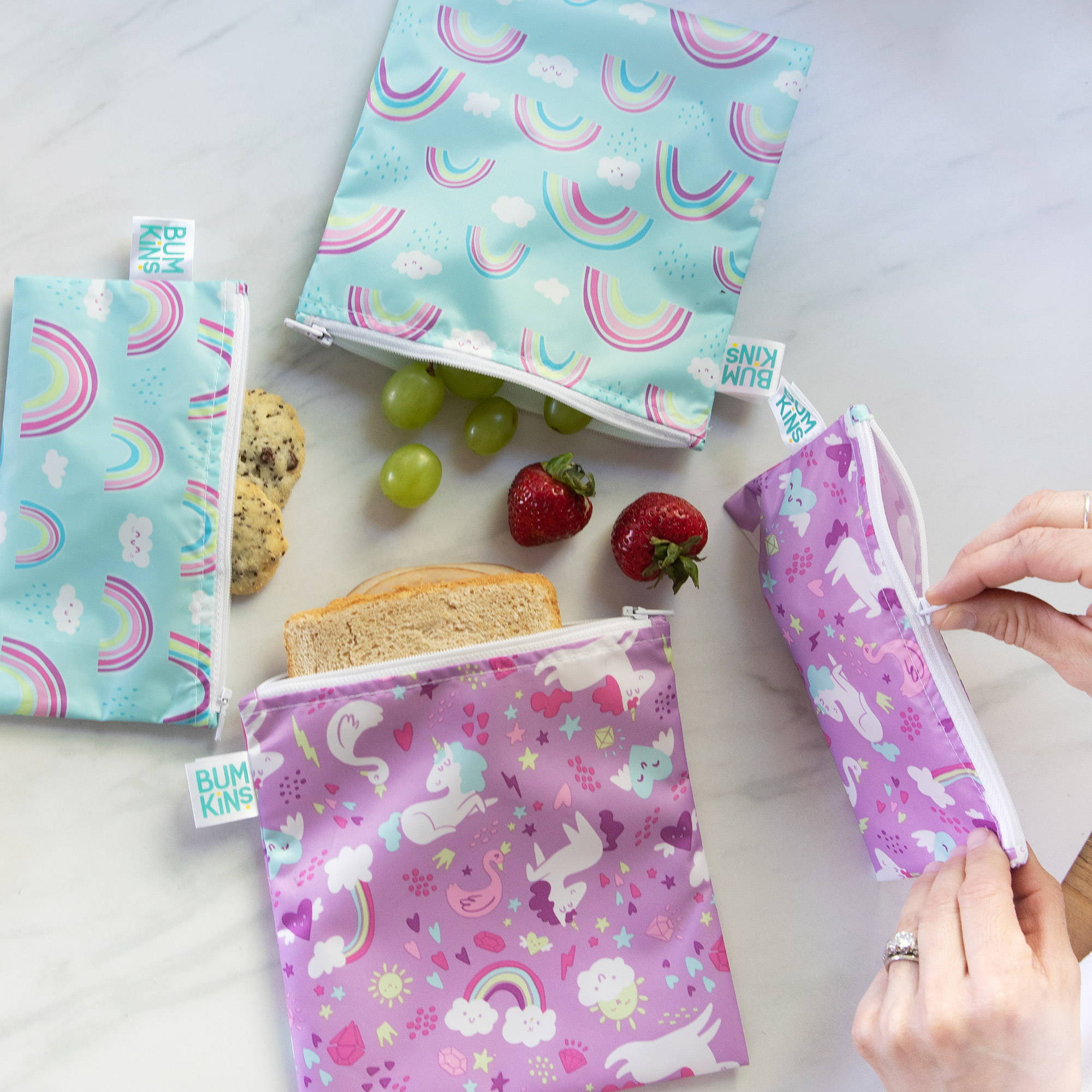 Our snack bags are all third party lab tested and they're proven to be food safe. Free of BPA, PVC, Vinyl, Phthalates, and Lead, you can stash your favorite treats in style. It's ok, you don't have to share.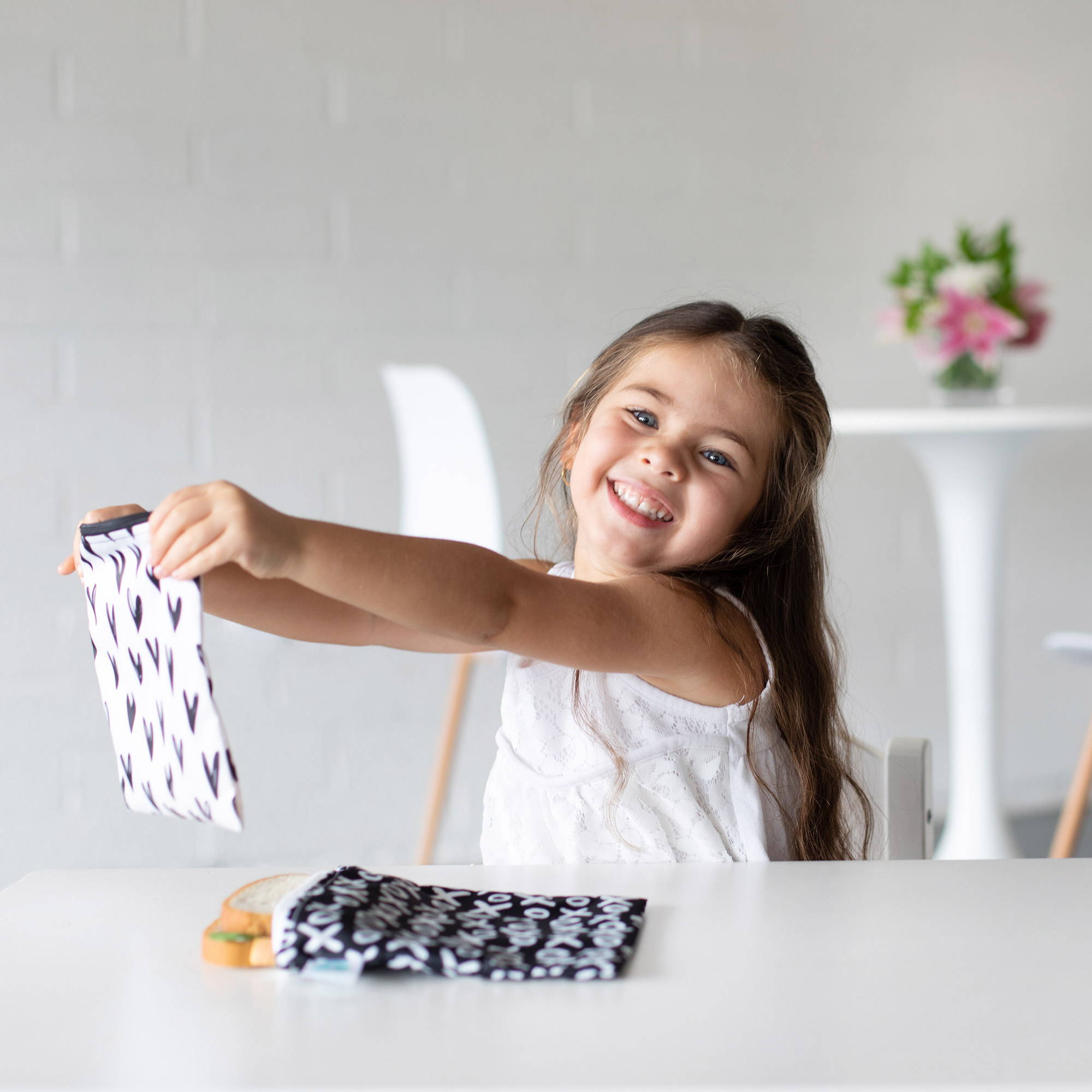 Our single ply construction means that there aren't any extra layers for moisture or bacteria to get stuck in during washing. Hooray for clean and sanitary snack bags!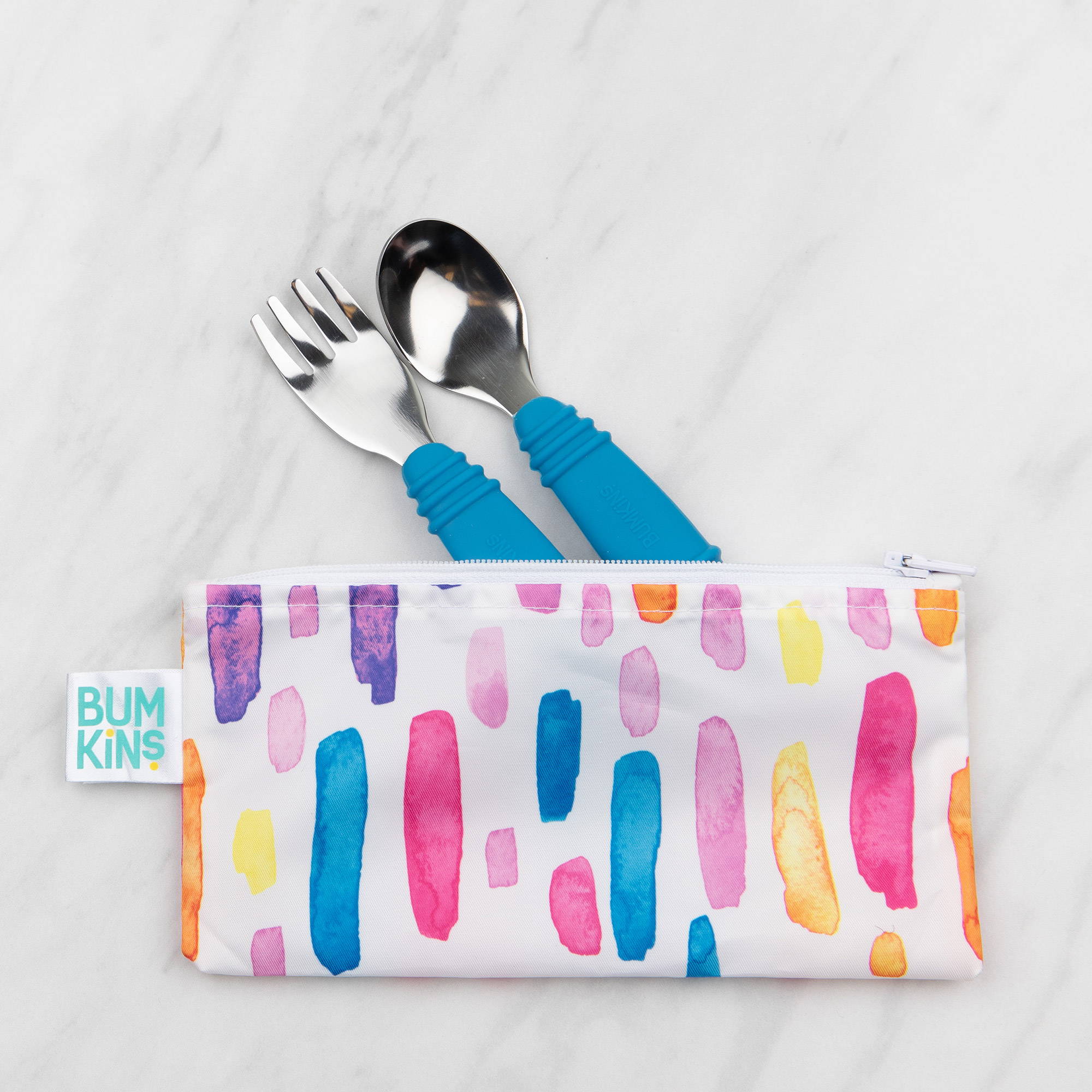 Don't let the name deceive you.
We may call them snack bags, but you'll soon find more uses than you can count. Store your utensils, teethers, pacifiers, makeup, and much more in these adorable bags. The list is endless!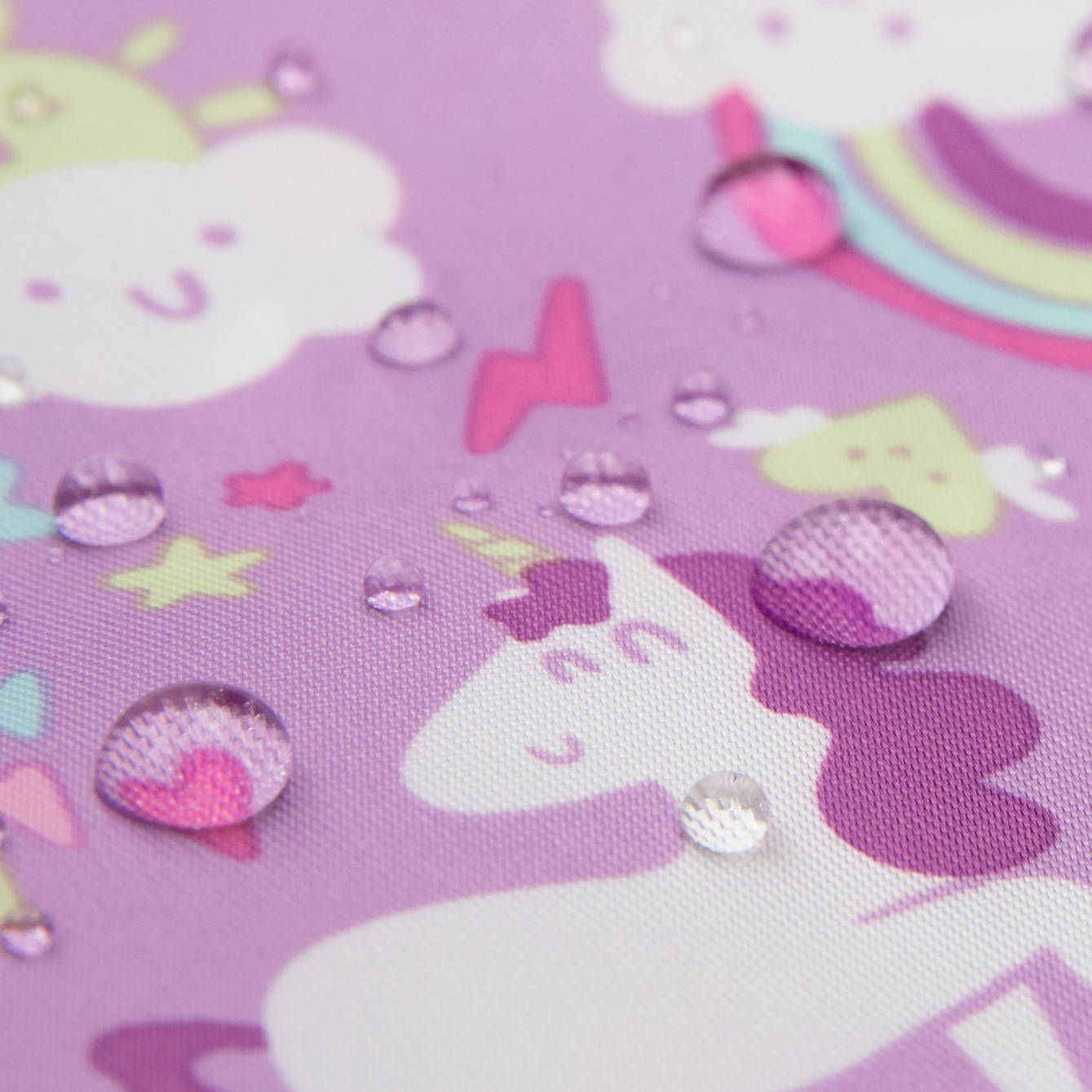 Soft and strong, just like you.
Bumkins' signature waterproof fabric is both soft and strong. Tough enough for daily use and easy to wash, it stands up to messes big and small. Unlike other fabrics, our fabric doesn't have a stiff layer of plastic backing. With our colorfast technology, our prints and designs will stay bright and colorful for many washes to come!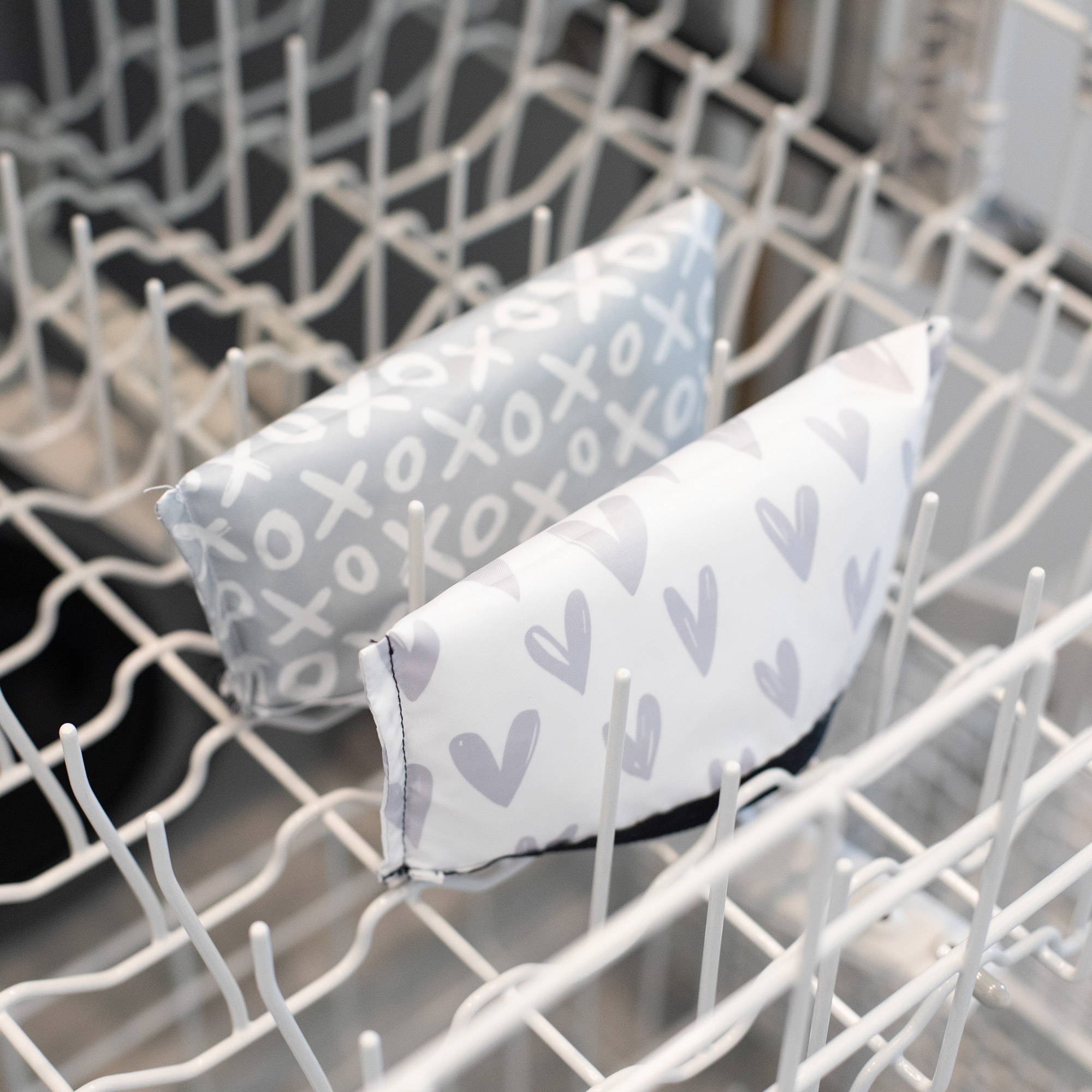 Machine & Dishwasher Safe
Because who has time to hand-wash?
Washing our reusable snack bags is easy. Flip them inside out, then either wash them in the washing machine or put them on the top rack in the dishwasher. Air dry or tumble dry low. It's that easy!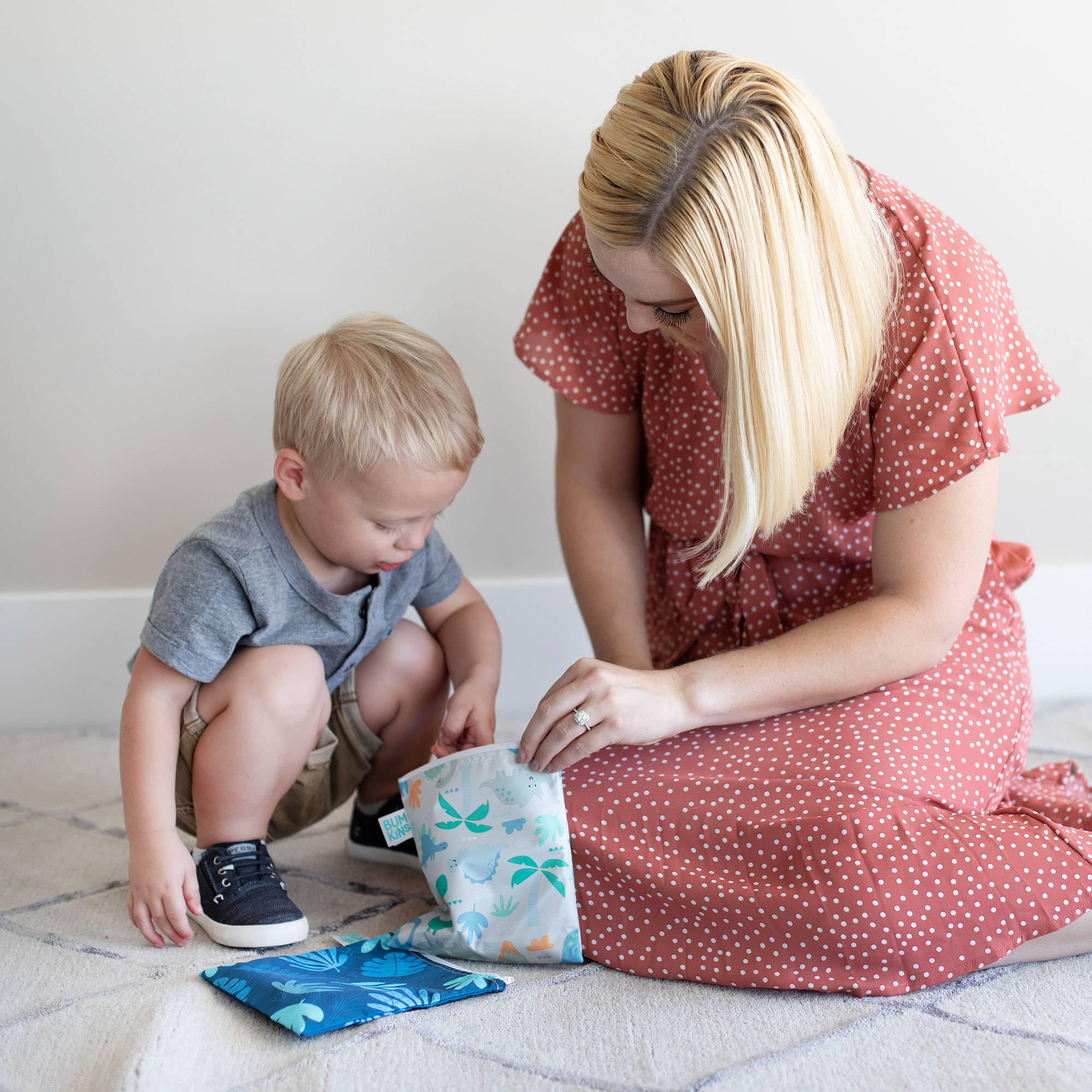 Our lightweight waterproof fabric means that our bags dry really fast*. A handy tip? Rinse and wash your bag in the kitchen sink, then hang it to dry. It'll be ready in no time.


*If you live in a humid climate, be sure your bag is fully dried prior to storing.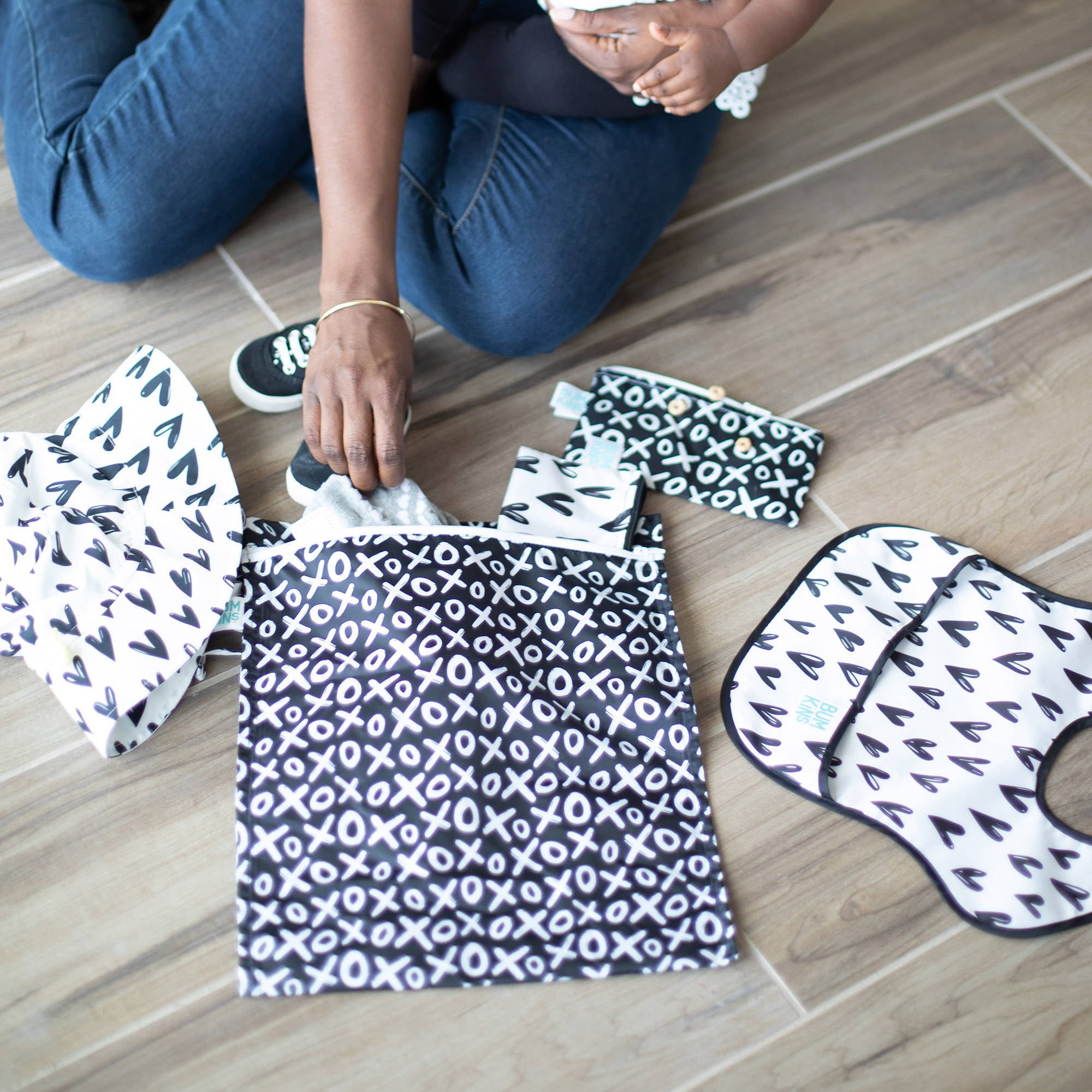 Features heat-sealed seams to hold moisture inside the bag

Snap handle for extra convenience

Made with our signature fabric

Ideal for: swimming gear, gym gear, diaper bags, cloth diapers, potty training (you know there will be many wet clothes involved at this stage), and more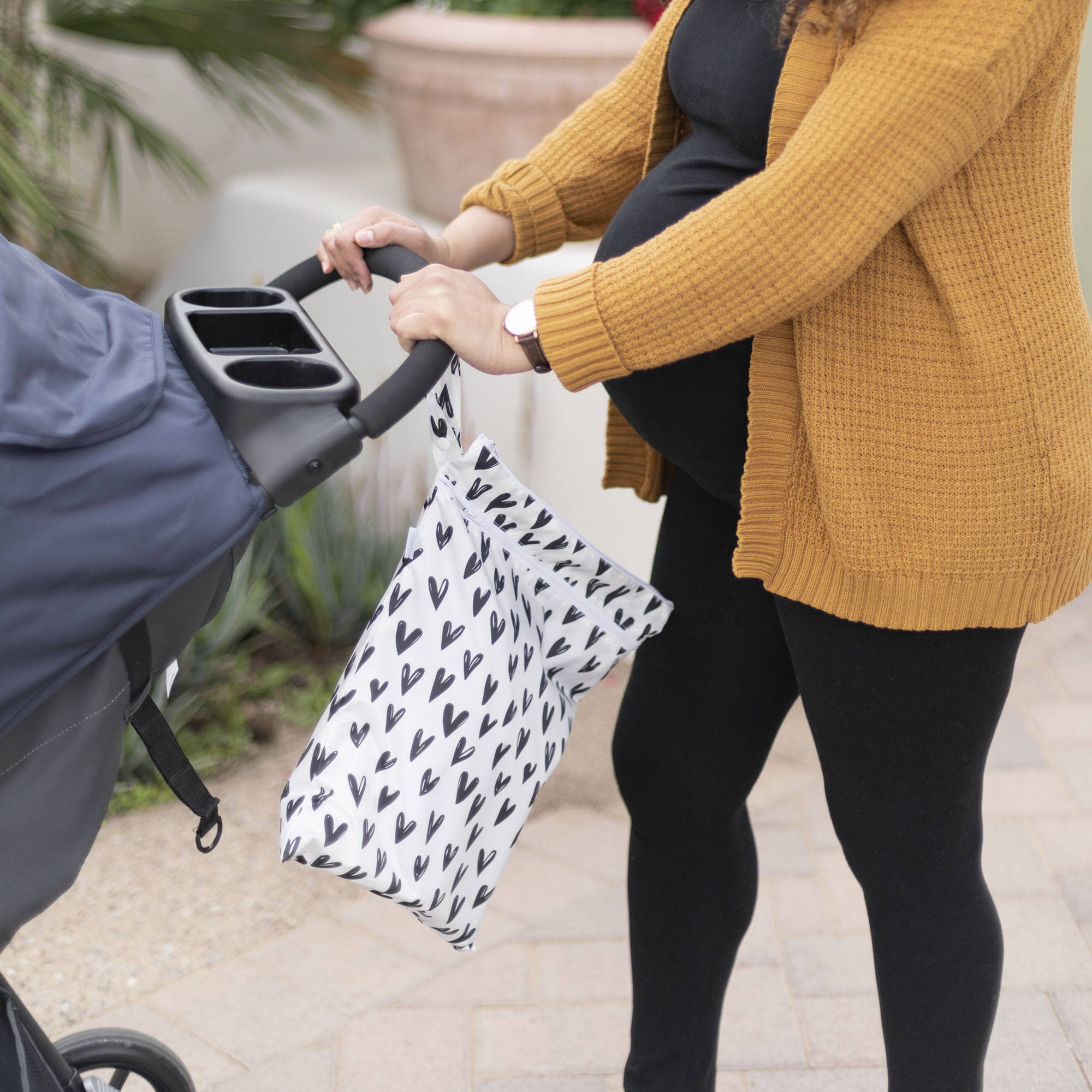 Two separate compartments; one for dry, one for wet

Wet pocket has PUL coated fabric for complete waterproofing, sure to keep your dry pocket clean

Snap handle for extra convenience

Made with our signature fabric

Ideal for: diaper bags, work bags, traveling, and more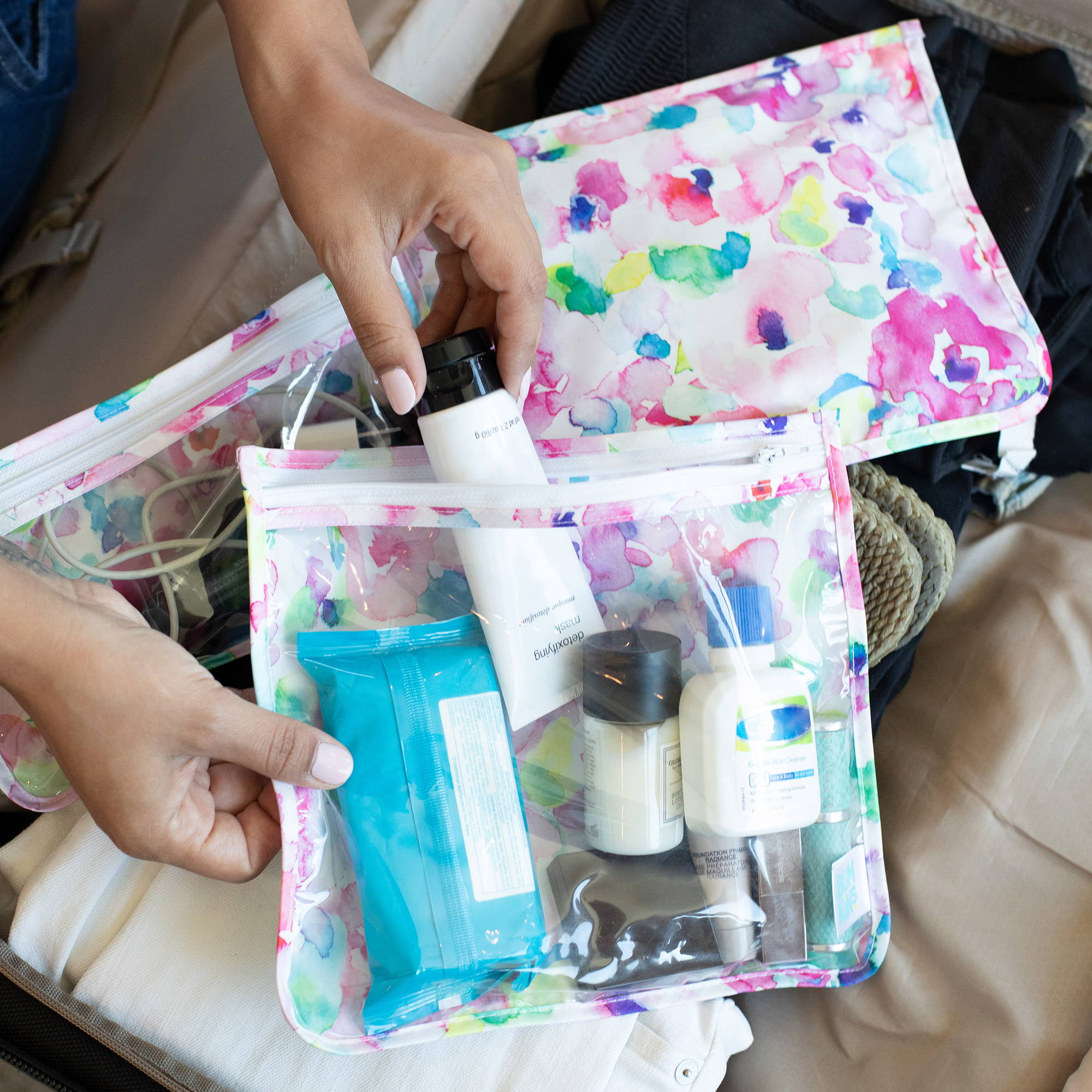 Sizes: 9.5 x 8.5" | 9 x 7" | 9 x 5"  
TSA approved for easy traveling

Set of three with multiple sizes to fit all your needs

Makes organization a breeze - quickly find what you need

Made with our signature fabric with a clear front

Ideal for: diaper bags, work bags, traveling, and more
Learn About Our Other Collections