New!

Disney 100 Collection
New!

Vanilla Sprinkle Collection
Our Signature
Fabric
Tough enough for daily use and easy to wash, it stands up to messes big and small.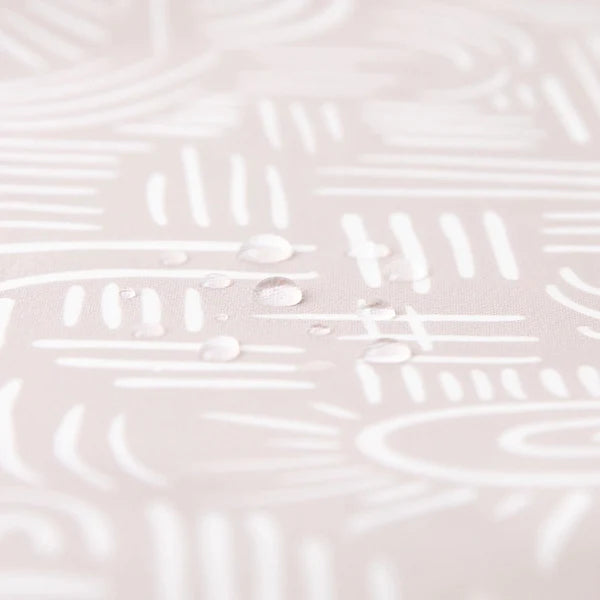 As the original waterproof bib fabric, our fabric is perfect for keeping baby clean and dry. During production, our fabric is treated with our own proprietary liquid coating to ensure your bib will withstand all messes, no matter how big.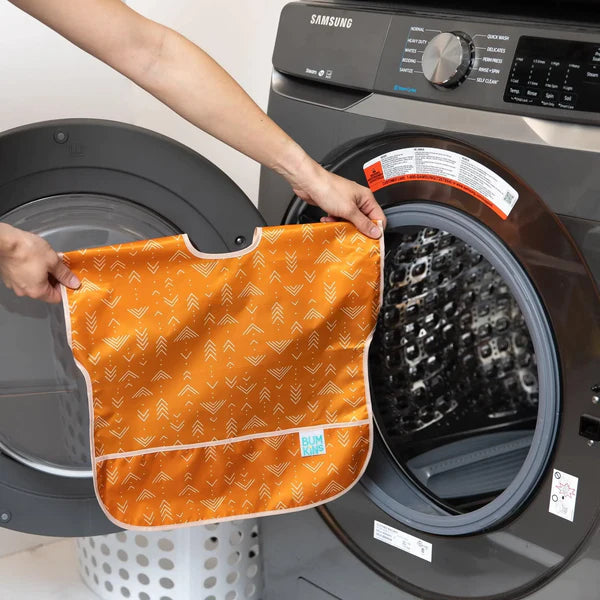 We make it easy. Our fabric is machine washable, and it dries really fast too. To learn how to best care for each of your items, visit our Product Care page.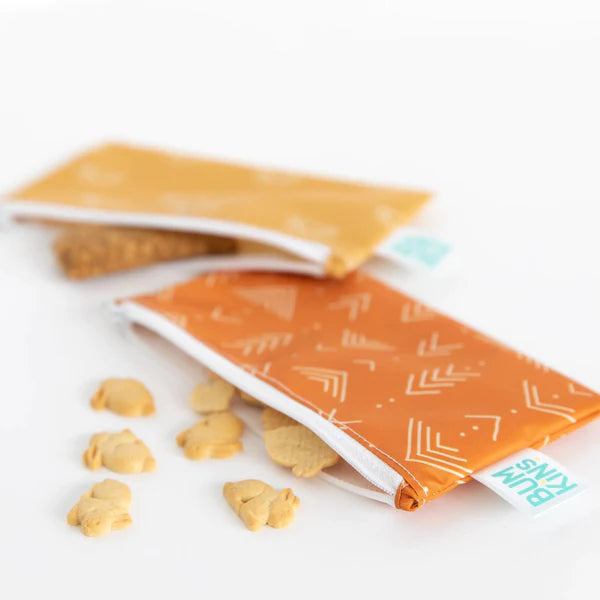 As new safety guidelines arise, we will work internally to test our products and ensure that we stay on top of compliance across all the territories we serve. Visit the following link for more information on product safety.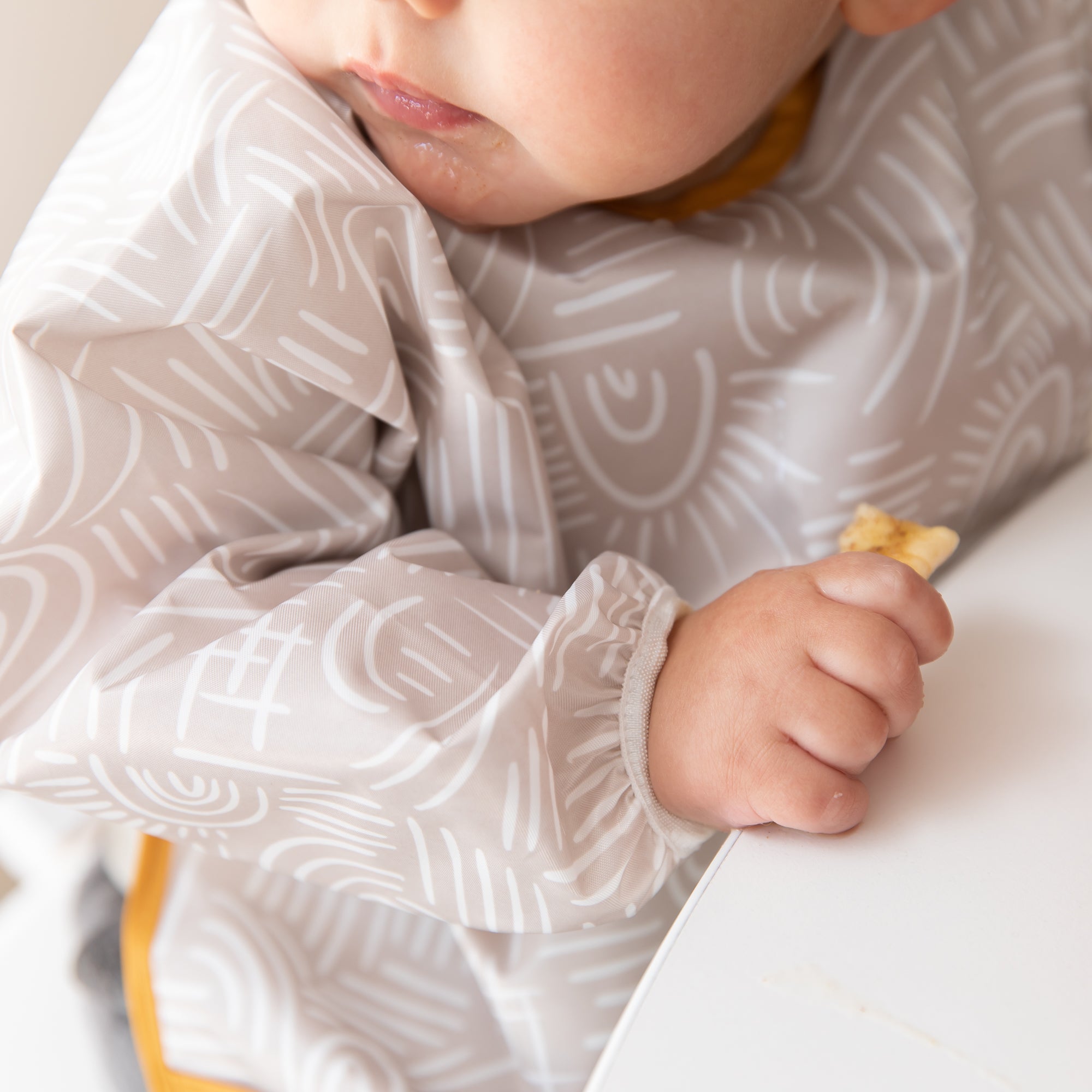 Our signature waterproofing also means our fabric is resistant to most stains. If you're dealing with a particular stain-prone food item (spaghetti, we're talking about you), we recommend rinsing with cold water as soon as mealtime is over
Our Platinum
Silicone
Learn what makes our silicone dishware perfect for mealtime.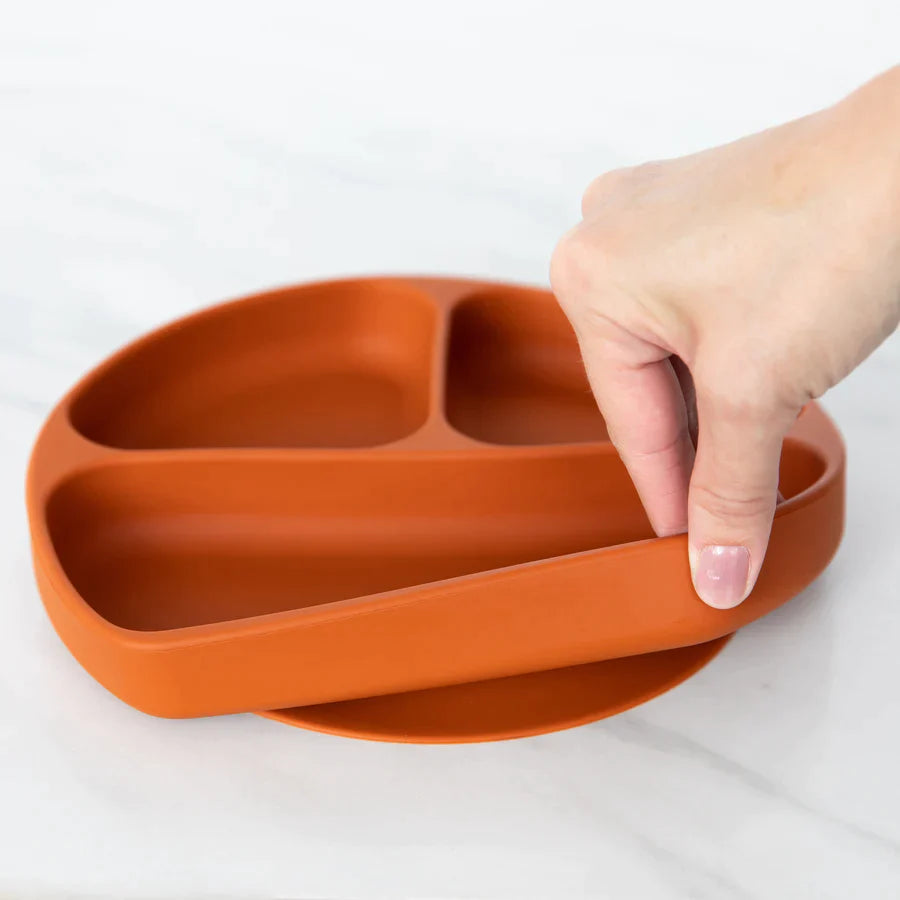 We know there will be a lot of food hitting the floor during mealtime (all the more reason for a Splat Mat). Thanks to our strong suction bases, we're helping to stop those dishes from going airborne! Plus, our strong suction bases are great for baby led weaning and self-feeding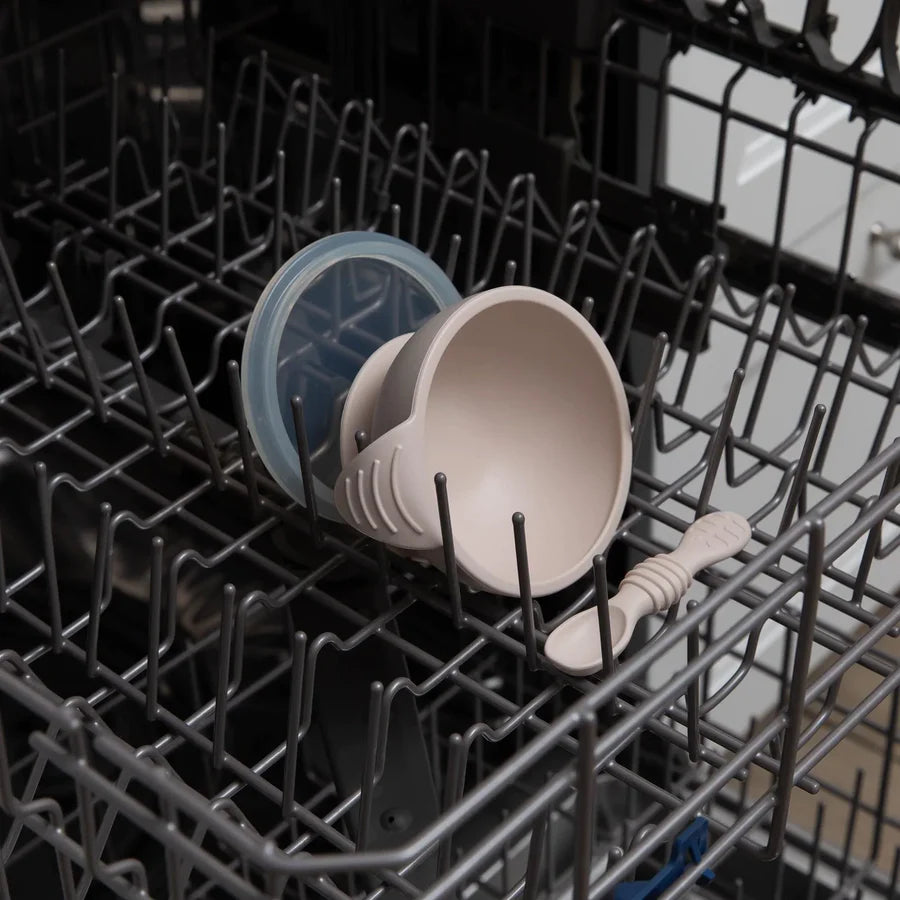 Silicone is dishwasher safe. Wash your Bumkins dishware however you see fit, but rest assured, the days of handwashing dishes are in the past with silicone.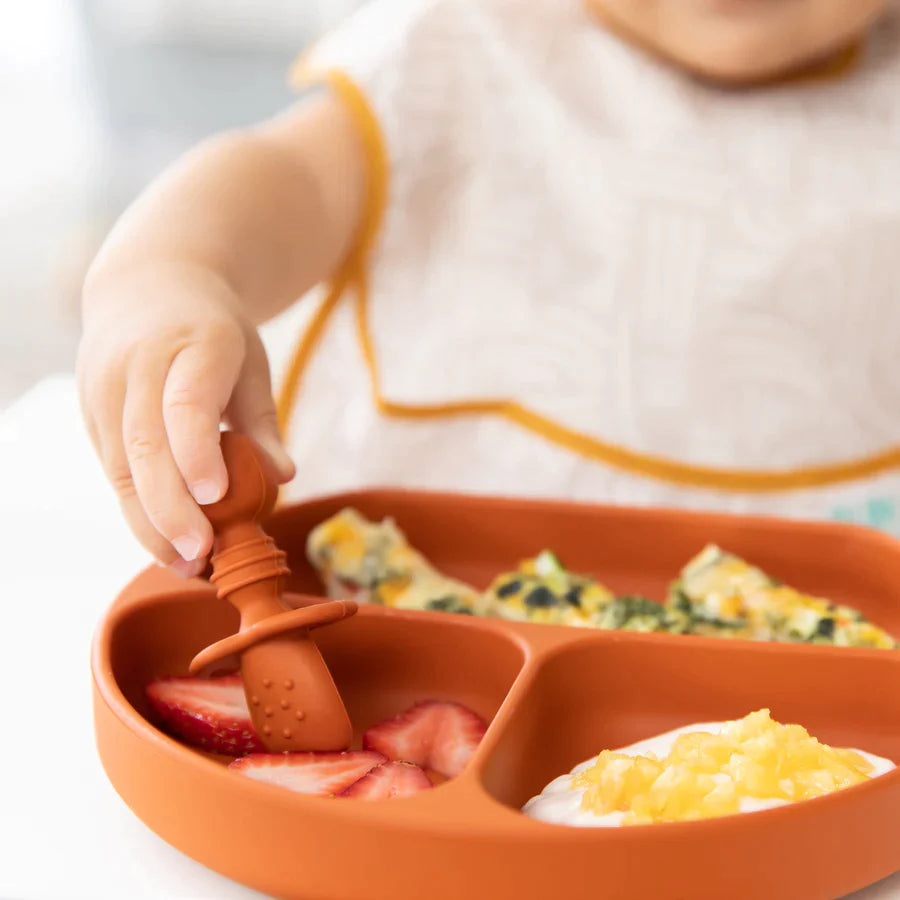 As parents, we worry about enough. Silicone's properties are naturally bacteria, mold, and fungus resistant. Our dishes also feature a smooth finish, so there's nowhere for food to get trapped.
Heat safe up to 400°F/204°C so you can cook or reheat your little one's favorite foods in a snap! With silicone's durable nature, you can go straight from microwave to freeze for a quick cool down.
Loved by Parents
With over 30,000 five-star reviews, parents in-the-know choose Bumkins products to make life a little easier.
Great bibs
These bibs are great for babies and toddlers for meal time. I used to use the small cloth kind, and the bib and their clothes would get wet and stained, so I searched for an alternative. All stains are gone after I wash them, and the best part is that the mess gets on the bib, not his clothes now. He likes to explore and eat alone. It gets messy, but these bibs truly help with clean up and with protecting their clothes. They are also waterproof. I highly recommend these.
Love Love Love!
We have a 16 month-old who wants to use a "big boy" plate, but throws any plates we put on the high chair. This plate has been a life-saver. It's silicone and I know it's safe for my child, it sticks well to a smooth surface, and it's just the right size for a high chair. We've been using the plate for about a week and our toddler has yet to throw it on the floor, and is willing to stay in his seat longer during dinner. All-in-all a parenting win!
Absolutely The Best!
I absolutely love this product! We have a 1.5 year old boy who recently graduated from his high chair to our dinner table with the booster seat. This silicone dish sticks to the table so there is no movement and STAYS IN PLACE!I would give this 10 stars if I could. I need to purchase another one since this is now the only dish we use. A great buy or a perfect gift for a 1st birthday!
Love these travel bags
I love these travel bags! I have a toddler & an infant, so a well-packed diaper bag is a must. However, with a 2 year age difference they obviously have different needs/items. The clear side of the travel bags makes it so easy for me to reach in & get exactly what I need. I also really appreciate that I can easily wipe them off. The 3 different sizes are also super convenient. I would say this is a parent "must have" and the cute prints make it even better!
The Perfect Feeding Set
The Bumkins Silicone First Feeding Set has been a HUGE hit in our home! My daughter loves all things Disney so she truly enjoyed using these products. Not only is the sizing perfect for portions, the products are durable and hold up very well! Usually my daughter is able to immediately pull bowls off of the tray, but with The First Feeding Set, she was unable to! This is a huge win. I also love the beautiful gold color. We will absolutely be using these products over and over!
Cute and Easy to Use
The small textured spoon is so easy for little hands to hold and grip. The bowl stays put thanks to suction at the bottom and it's just the right size for small portions. With the attached lid you can keep foods or snacks fresh for later on. I love all the colors you can choose from!
Perfect for my drooler
This is perfect for drooling baby like my son. Works great and super cute on my son. Highly recommend to all parents out there. Over all great product. Good quality.
So cute & great suction!
Absolutely love this feeding set for my 7 month old! We do BLW & I tend to find that other plates and bowls with suction on the bottom never actually stay put. This Bumkins brand set was the exception! It stayed perfectly still. I also love the features on both sides of the spoon. I feel like it's perfect as they are learning how to scoop & feed themselves. Definitely recommend!
Perfect for on the go!
I recently got the first feeding set and I love how it's perfect for on the go. Restaurants rarely cater to new eaters. This is great to make a meal before you go, it stays warm in the silicone, suction cups to combat spills, and the perfect spoon for self feeding.
The ONLY bowl I use
This product is absolutely AMAZING. The suction is great, which helps when my baby is trying to rip it off the table. The spoon is also great because it is double sided. A speech pathologist recommended this spoon specifically as it is great for introducing solids to babies. I will definitely be purchasing more in the near future!
Perfect for tiny hands!
Awesome dish and spoon set! The suction cup at the bottom of the bowl is excellent for preventing spills due to busy hands and the lid is perfect for taking meals "on the go" or storing leftovers without having to move into a new container. The spoon is flexible for teething gums and is the perfect size for my very independent eater learning to feed himself. The set is easy to clean and dries quickly!
Marie Kondo Approved 😎
Love these bags! Since they are clear I always know exactly what I have with just a glance, no fumbling with zippers or trying to remember what I packed where. Holds snacks, medicines, cosmetics, the big one is perfect for protecting passports IDs boarding passes when u travel.

I am now buying a third set because they are durable and have so many uses the patterns are so cheery. Wish I had these from day one.
Growing with Bumkins
Catch up on our newest recipes, tips and guides, crafts and more