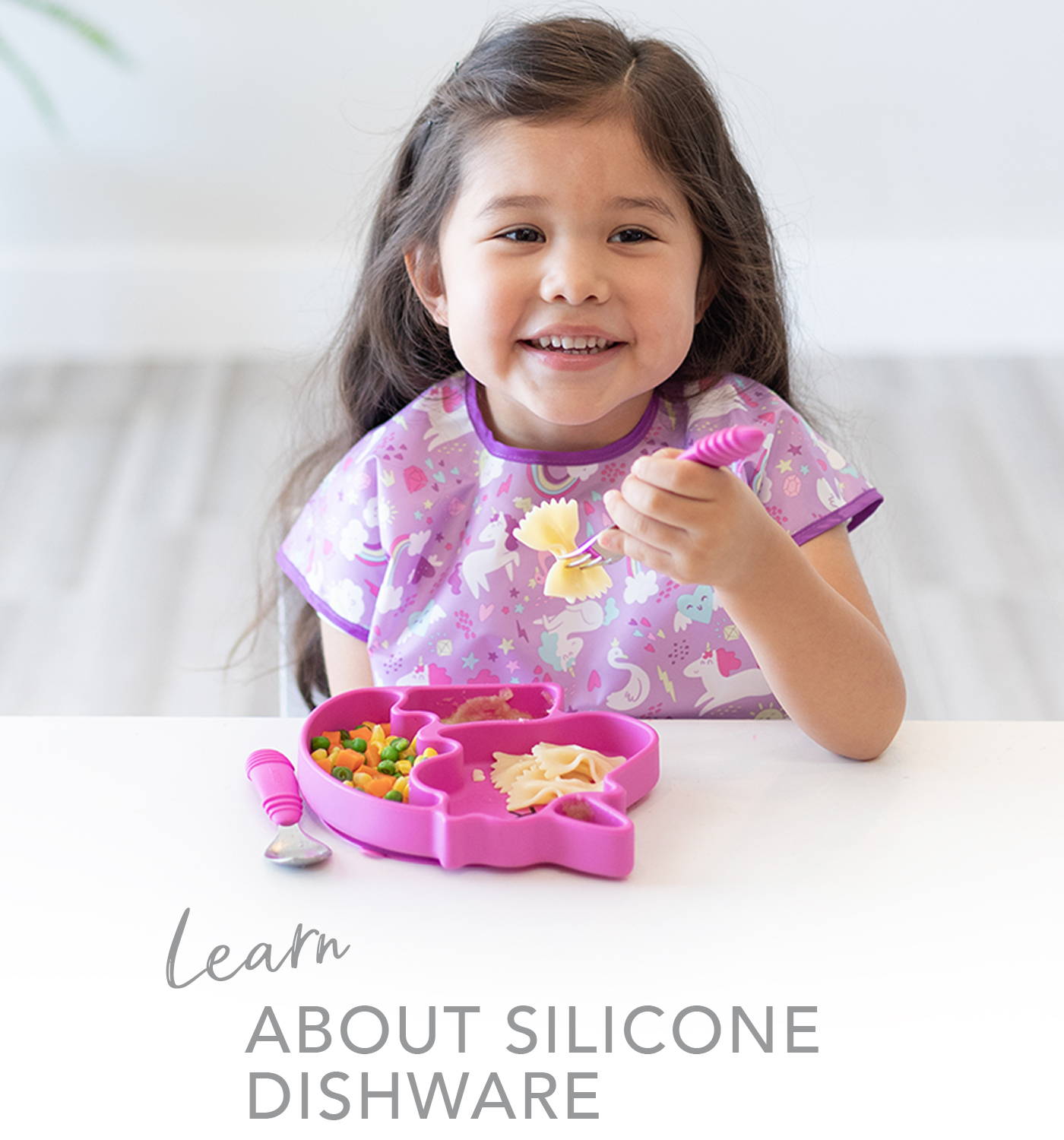 Learn the unique features of our popular dishware.
---
Silicone First Feeding Set
Suction base keeps dish from sliding or dropping

Great for first foods

Handle makes it easier for one-handed feeding

Bumkins designs include a lid for easy storage

All designs feature a spoon for easy feeding

Also available in Disney Mickey and Minnie Mouse designs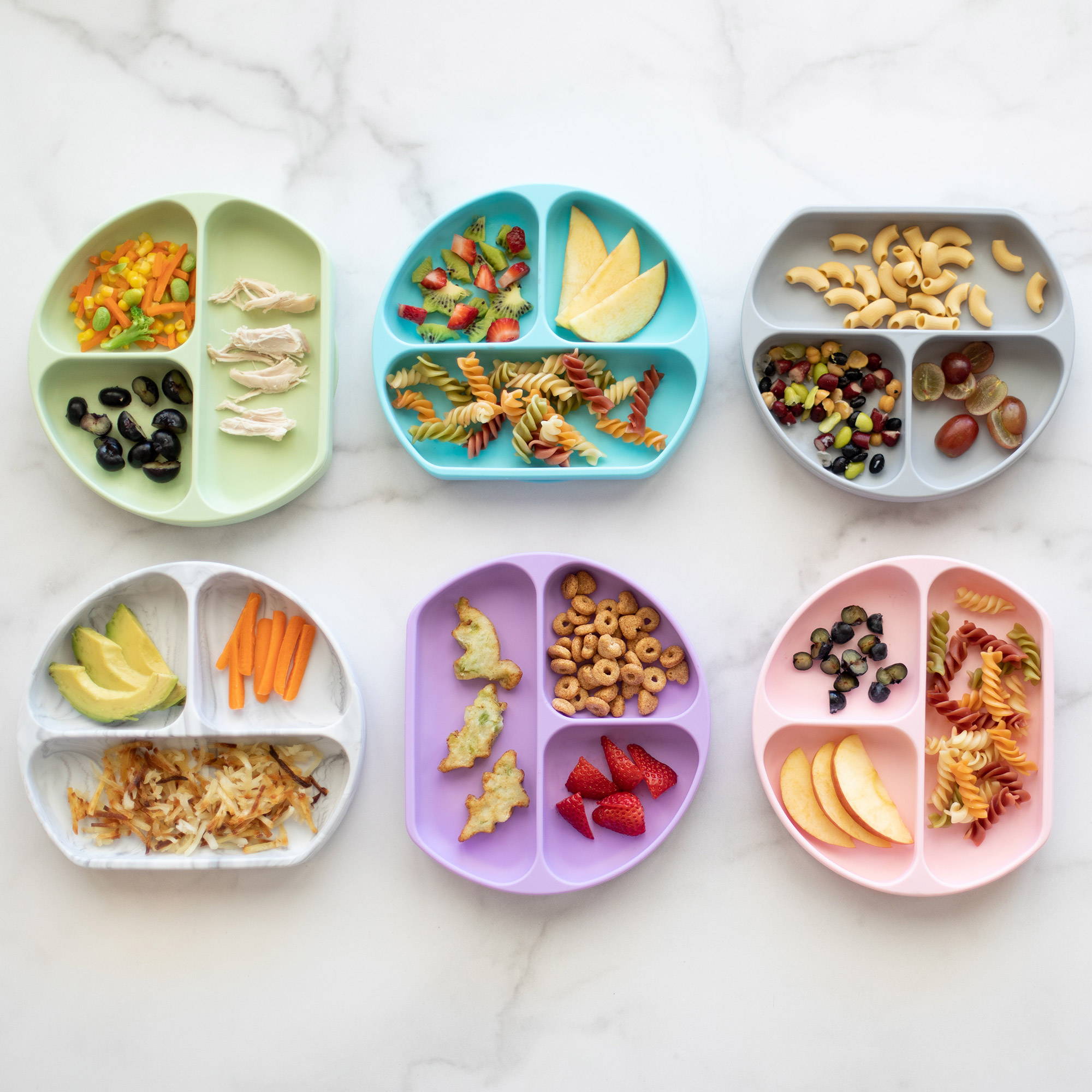 Suction base keeps dish from sliding or dropping

Straight edge makes it easy to get close to the dish

Angled interior walls make for easy scooping

Bumkins designs an optional storage lid

Designed in many character designs for fun eating

Also available in licensed designs such as Mickey Mouse, Hello Kitty, and more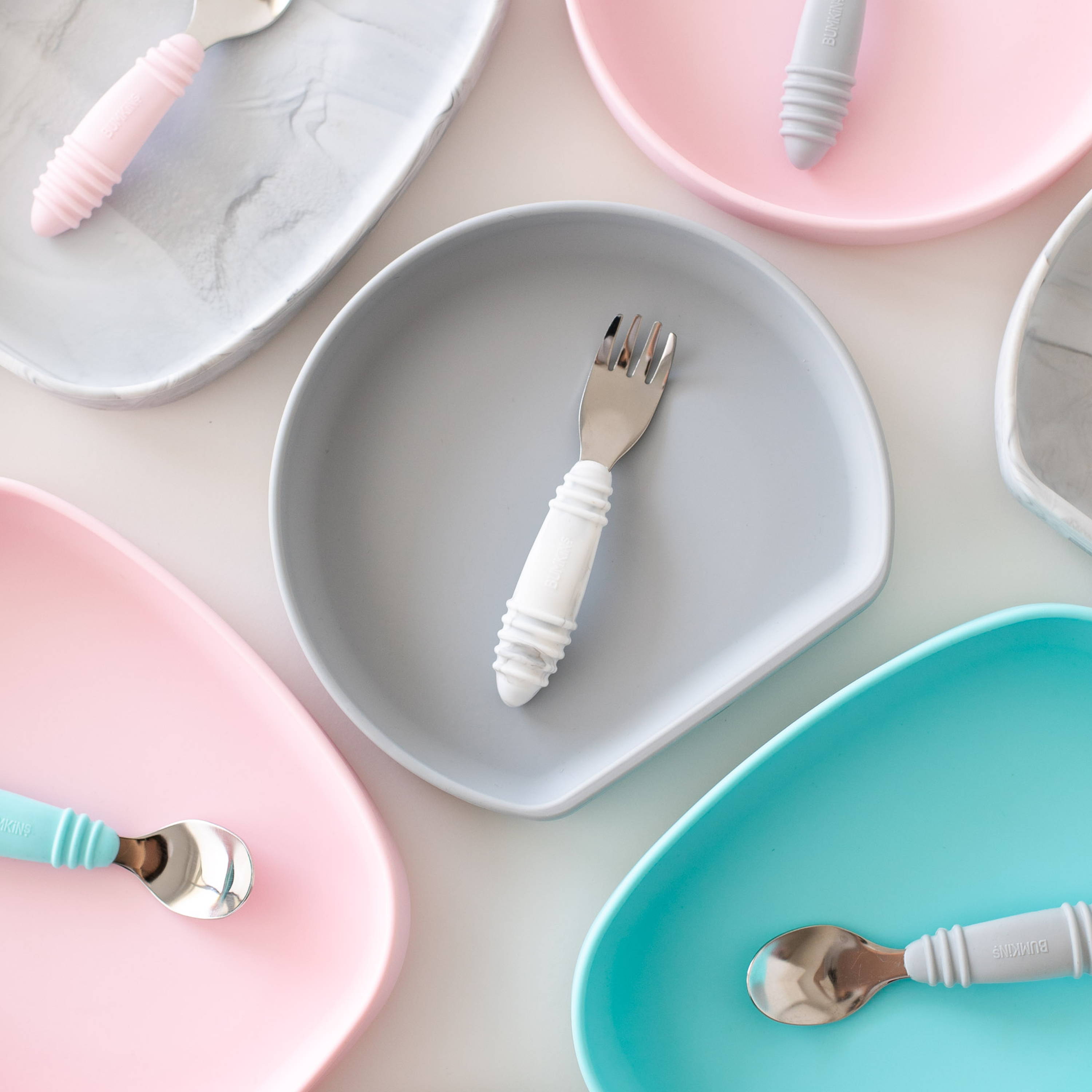 Silicone Grip Plate + Tray
For big kids that need room for bigger portions

Strong suction base keeps plate from sliding around table

Angled interior walls make for easy scooping

Straight edge allows kids to belly up to the dish, causing less mess.

Bumkins designs an optional storage lid

 

Available in 4 colors: Pink, Blue, Gray, and Marble
Silicone Dishware Features
Learn what makes our silicone dishware perfect for mealtime.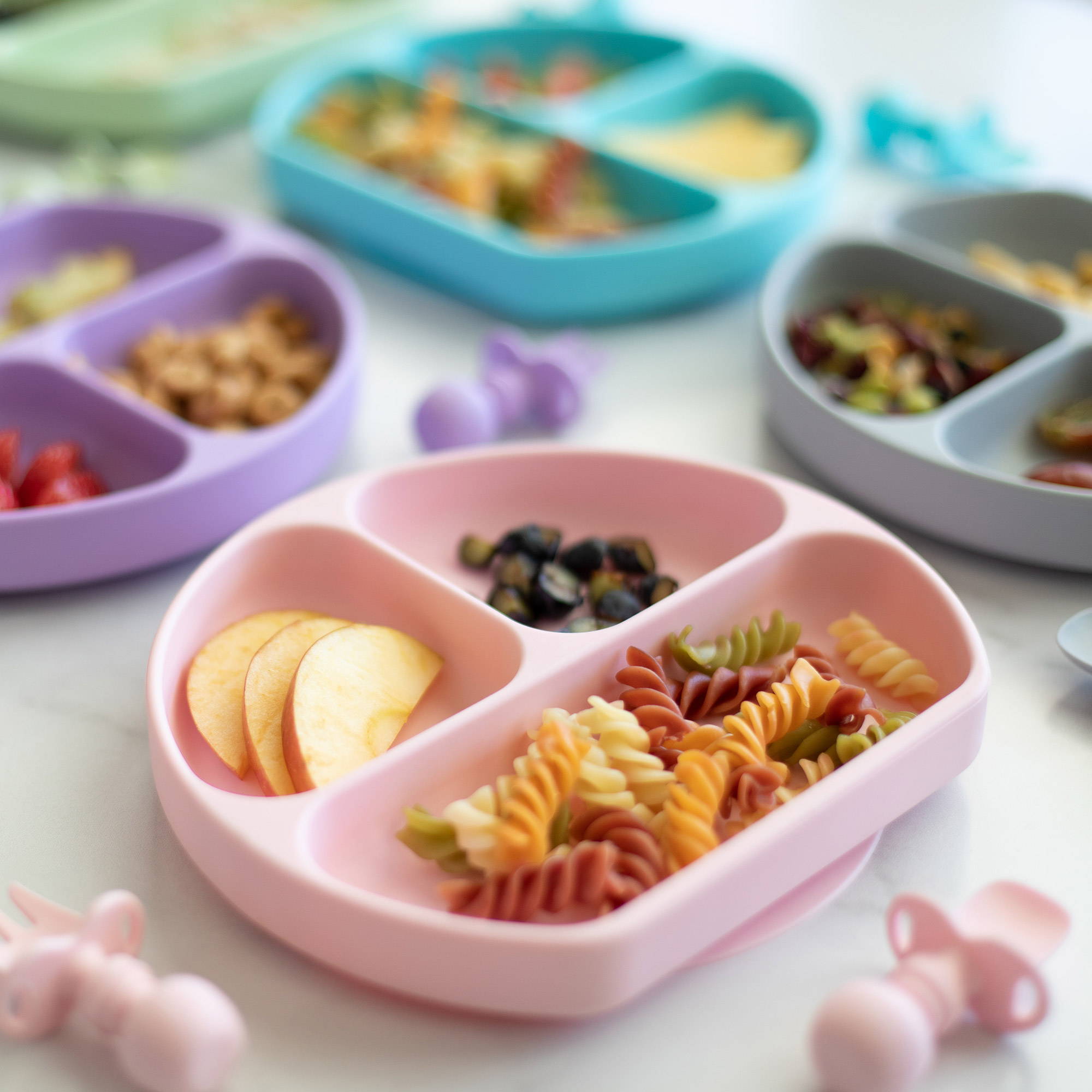 Our Platinum Cured Silicone
Silicone is extremely durable, easy to care for and safe to use. During creation, silicone can be "cured" with two types of curing agents. We use the best one - platinum. When cured with platinum, there are no by-products created, and the silicone's already fabulous qualities are amplified.
100% food-safe platinum silicone

Appliance safe - dishwasher, microwave, freezer, and oven (up to 400°F/204°C)

Third-party lab-tested to meet all regulations for BPA, BPS, PVC, Phthalates, Lead, and Cadmium.

Resistant to stains, odors, bacteria, mold, and fungus

Durable, long lasting, and colors stay bright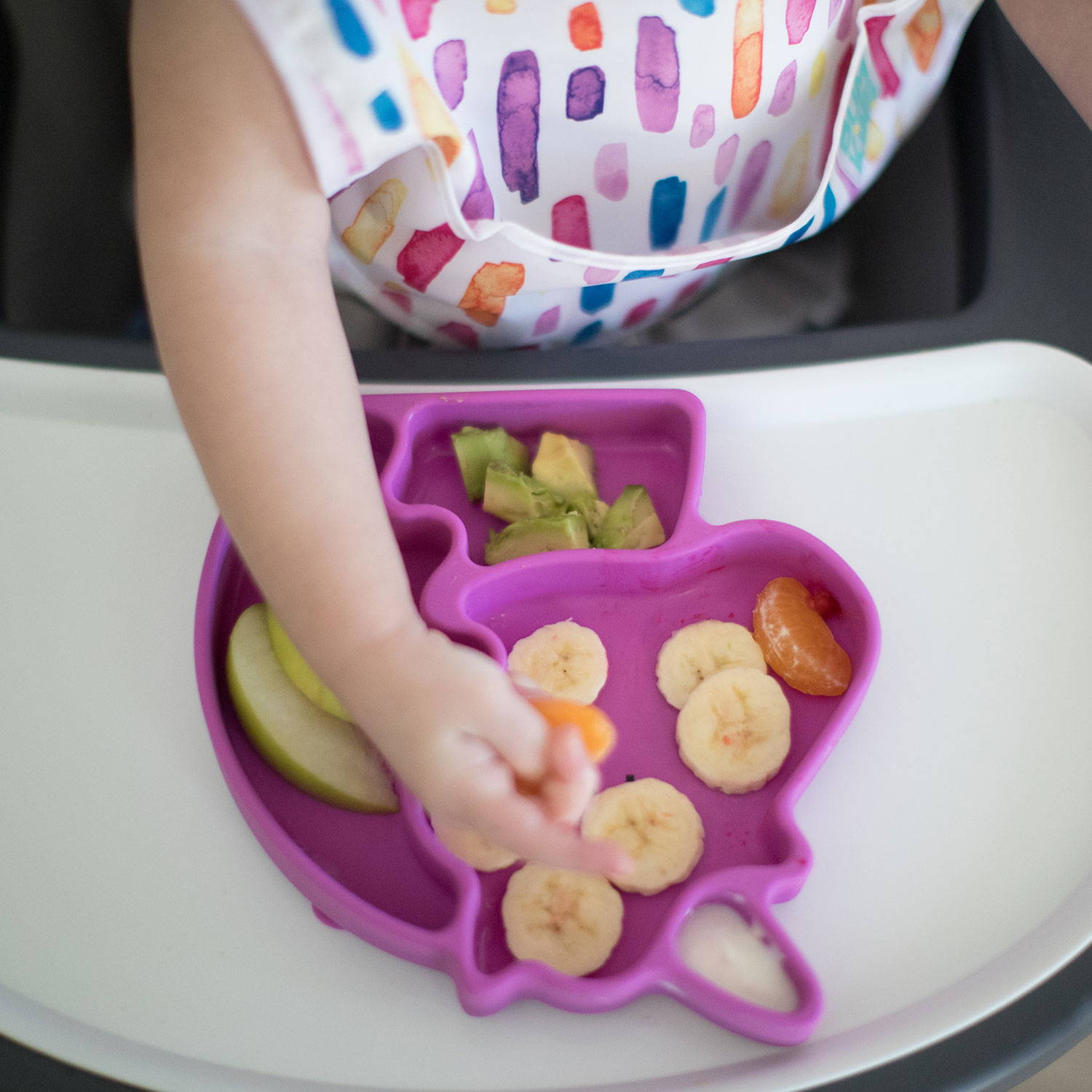 Straight Edge for Easy Eating
When you're little, eating is hard work. That's why most of our Grip Dishes have a straight edge, so your little one can get their rumbly tummy right next to that dish and feast away.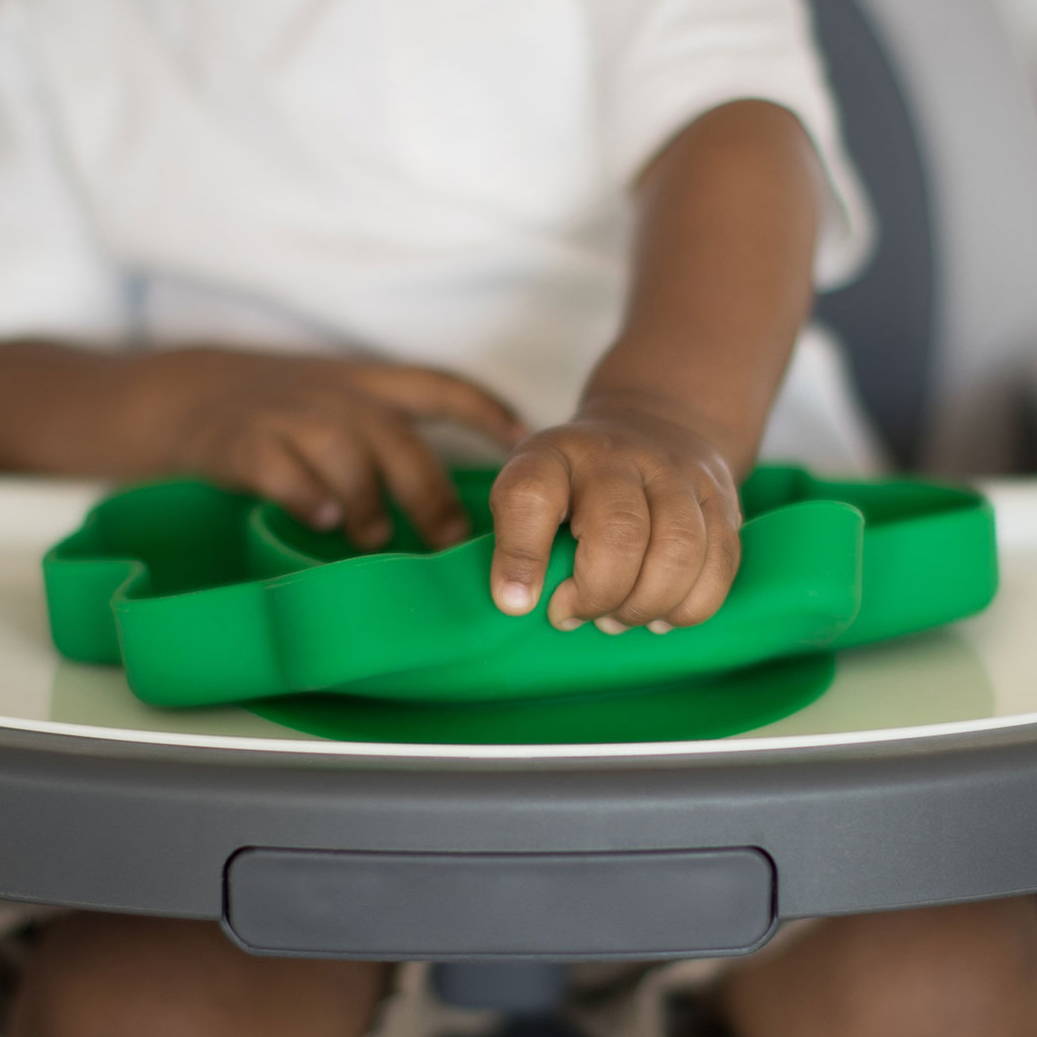 Keeping it on the table - finally
We know there will be a lot of food hitting the floor during mealtime (all the more reason for a Splat Mat). Thanks to our strong suction bases, we're helping to stop those dishes from going airborne! Plus, our strong suction bases are great for baby led weaning and self-feeding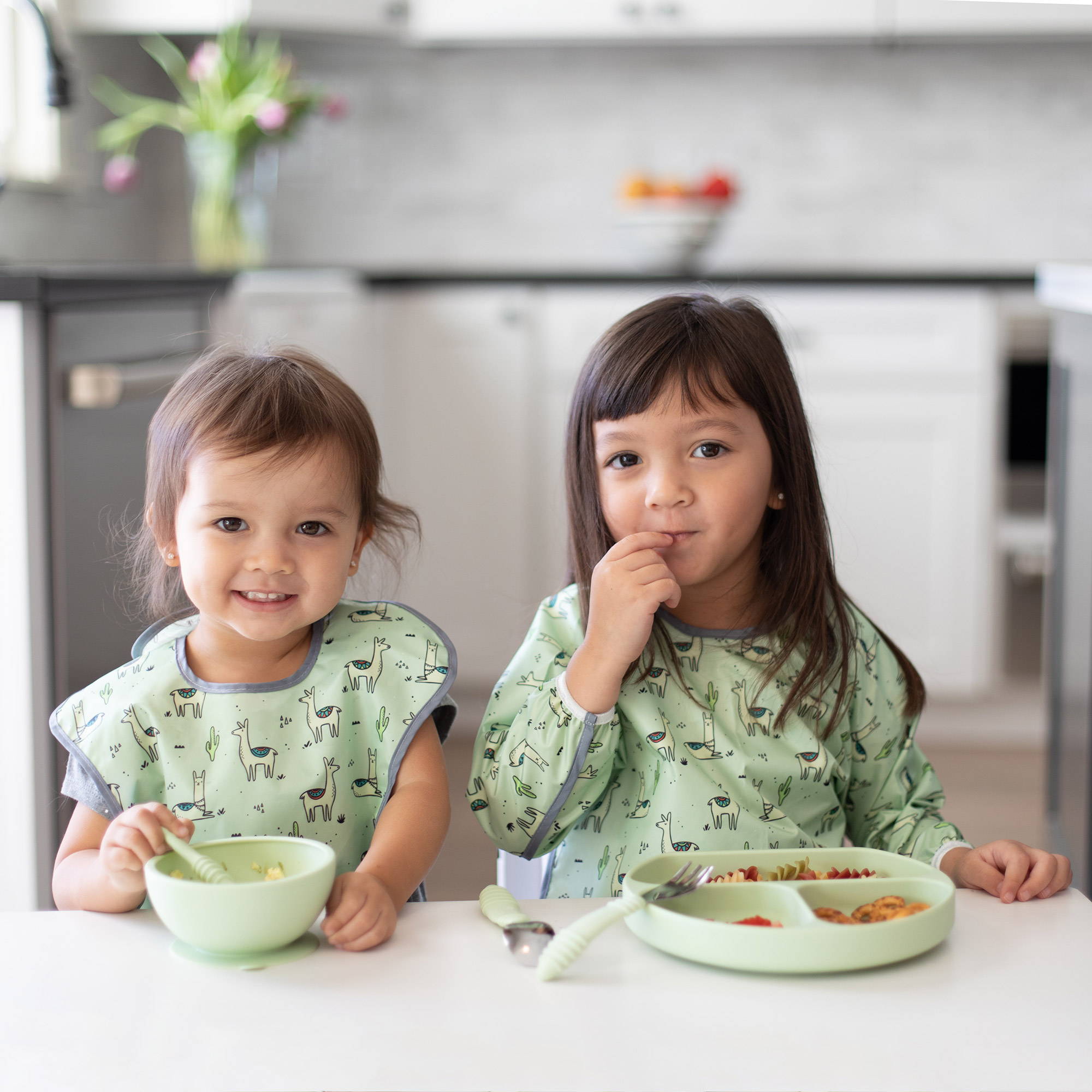 Stain, Odor, & Bacteria Resistant
As parents, we worry about enough. Silicone's properties are naturally bacteria, mold, and fungus resistant. Our dishes also feature a smooth finish, so there's nowhere for food to get trapped.
Silicone is dishwasher safe. Wash your Bumkins dishware however you see fit, but rest assured, the days of handwashing dishes are in the past with silicone.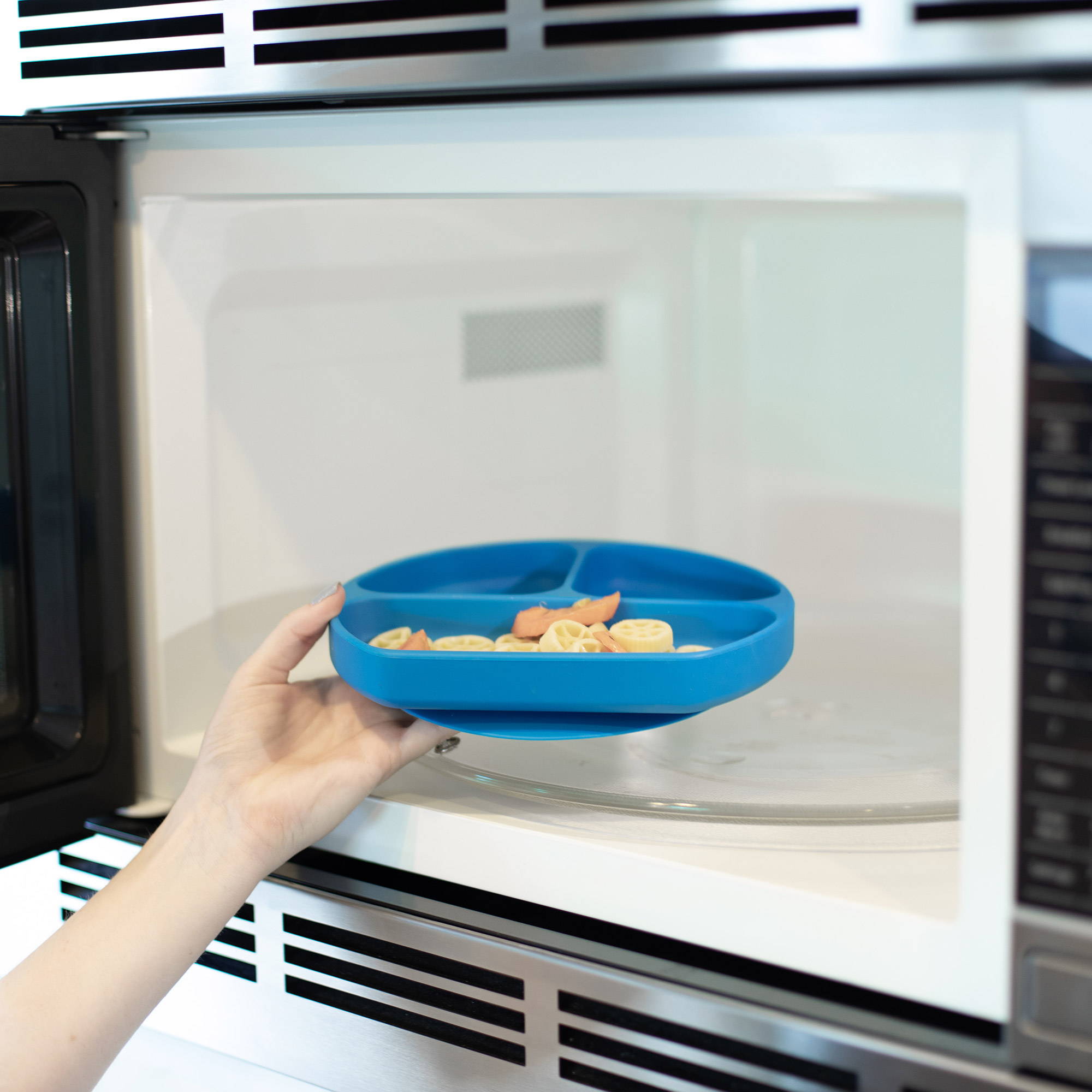 Heat safe up to 400°F/204°C so you can cook or reheat your little one's favorite foods in a snap!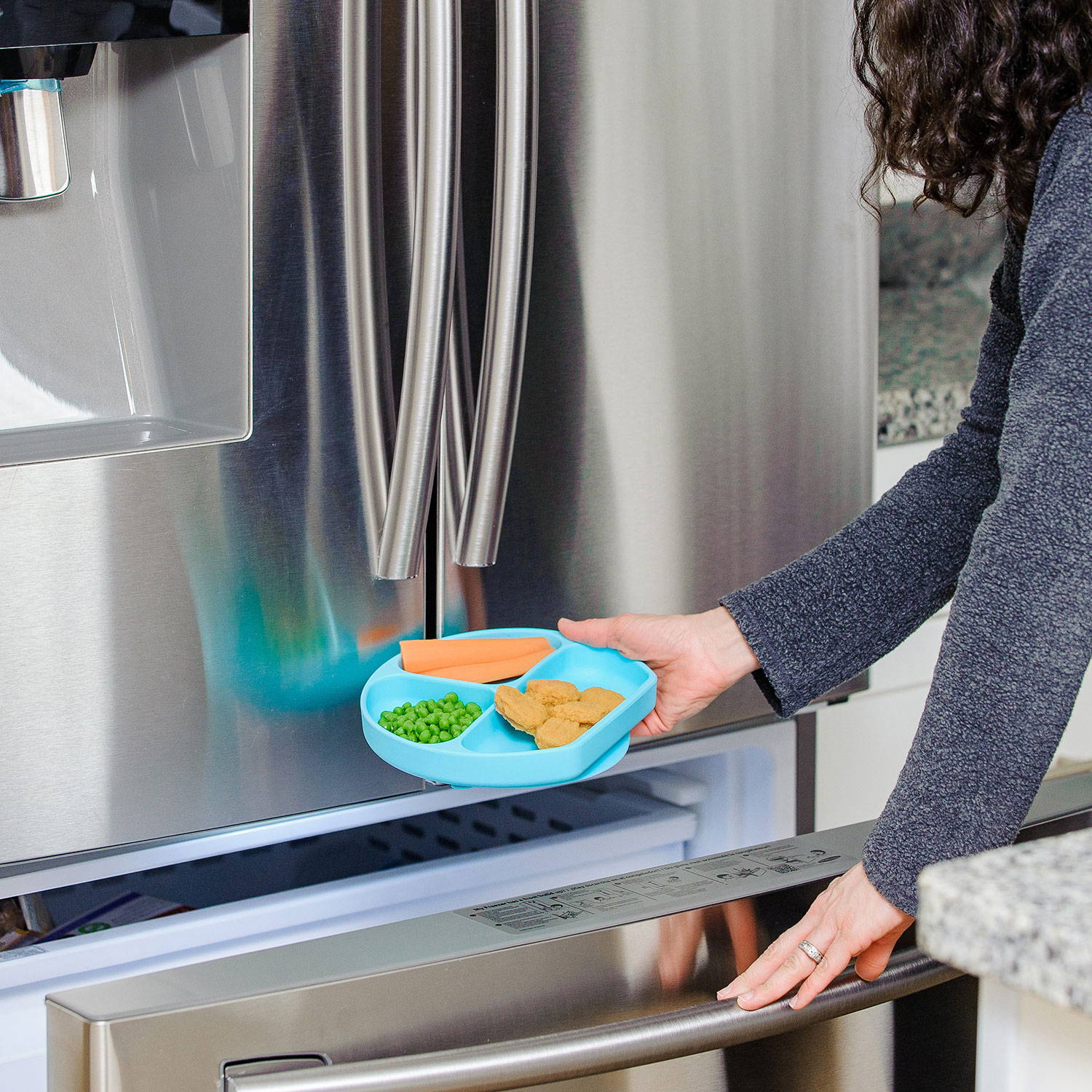 With silicone's durable nature, you can go straight from microwave to freeze for a quick cool down.
The perfect companion to your Grip Dish, now you can save leftovers and prep for meals.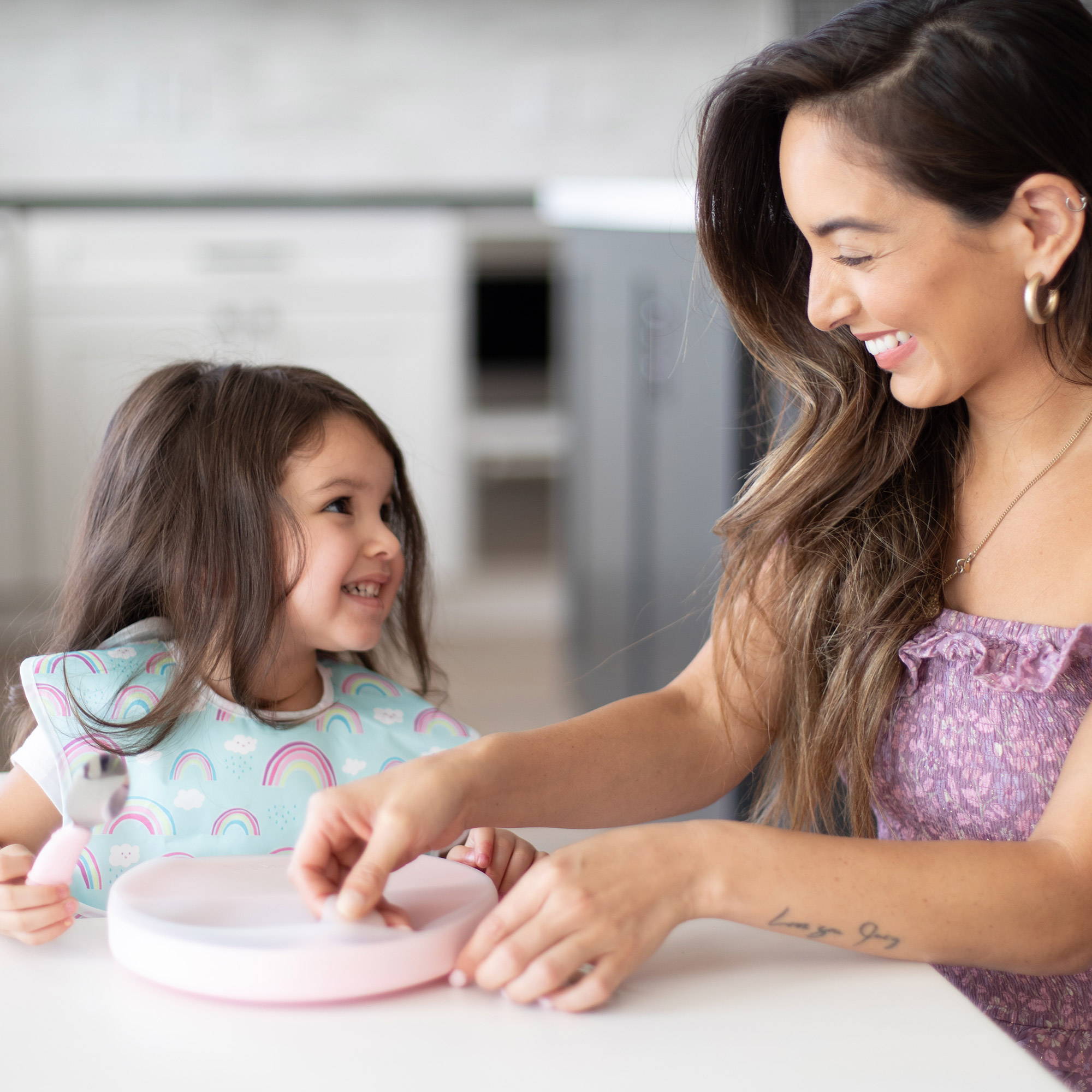 Store leftovers or prep ahead
Keep food storage easy. Great for leaving meals with a babysitter or grandma, or just save time by skipping a separate food container. Plus, when it's time to reheat, your Grip Dish can go directly into the microwave so you have less dishes to clean.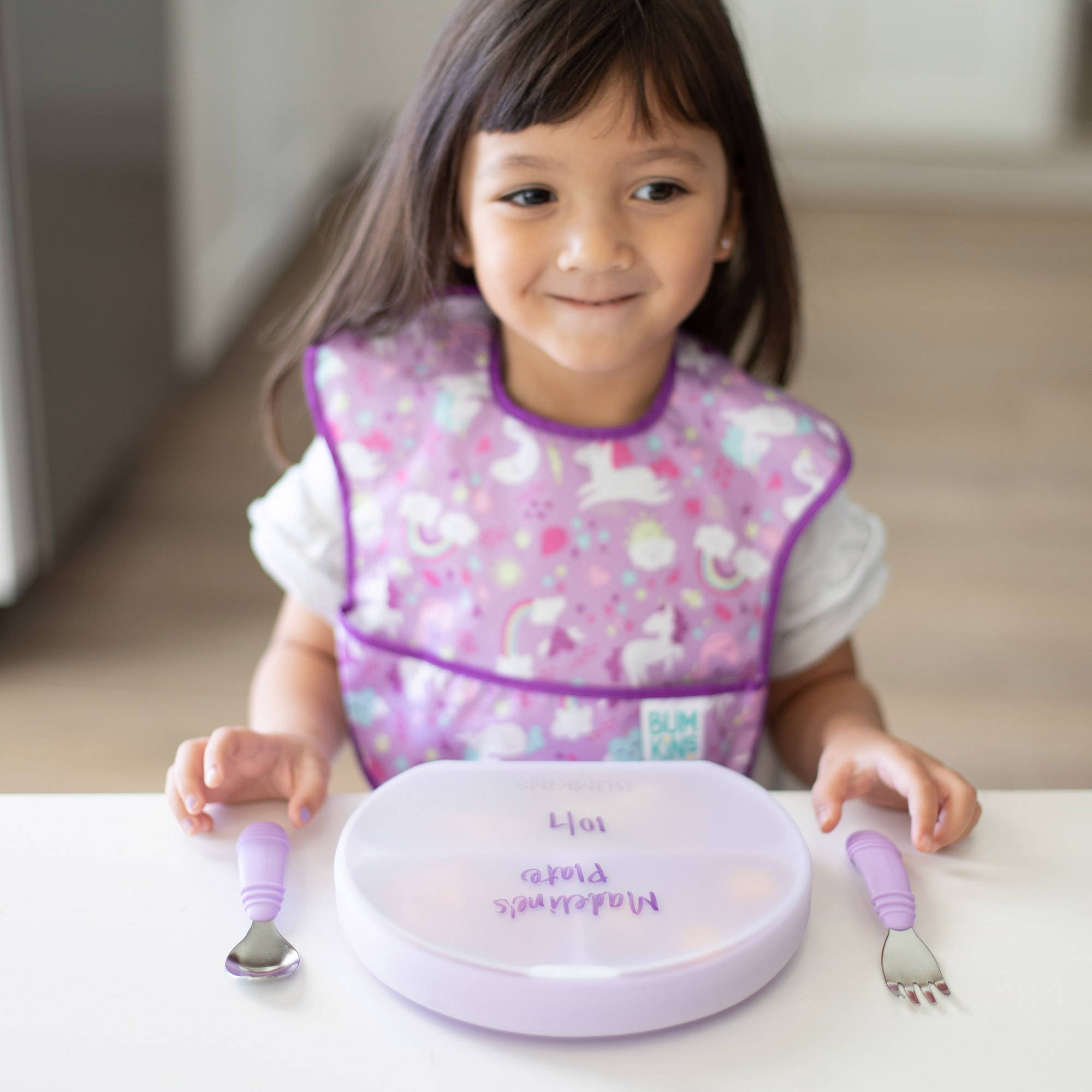 Know who leftovers belong to and when the meal was made with our writeable surface. Using any dry erase, wet erase, or washable marker, you can remember the details - or even leave a sweet note for your little.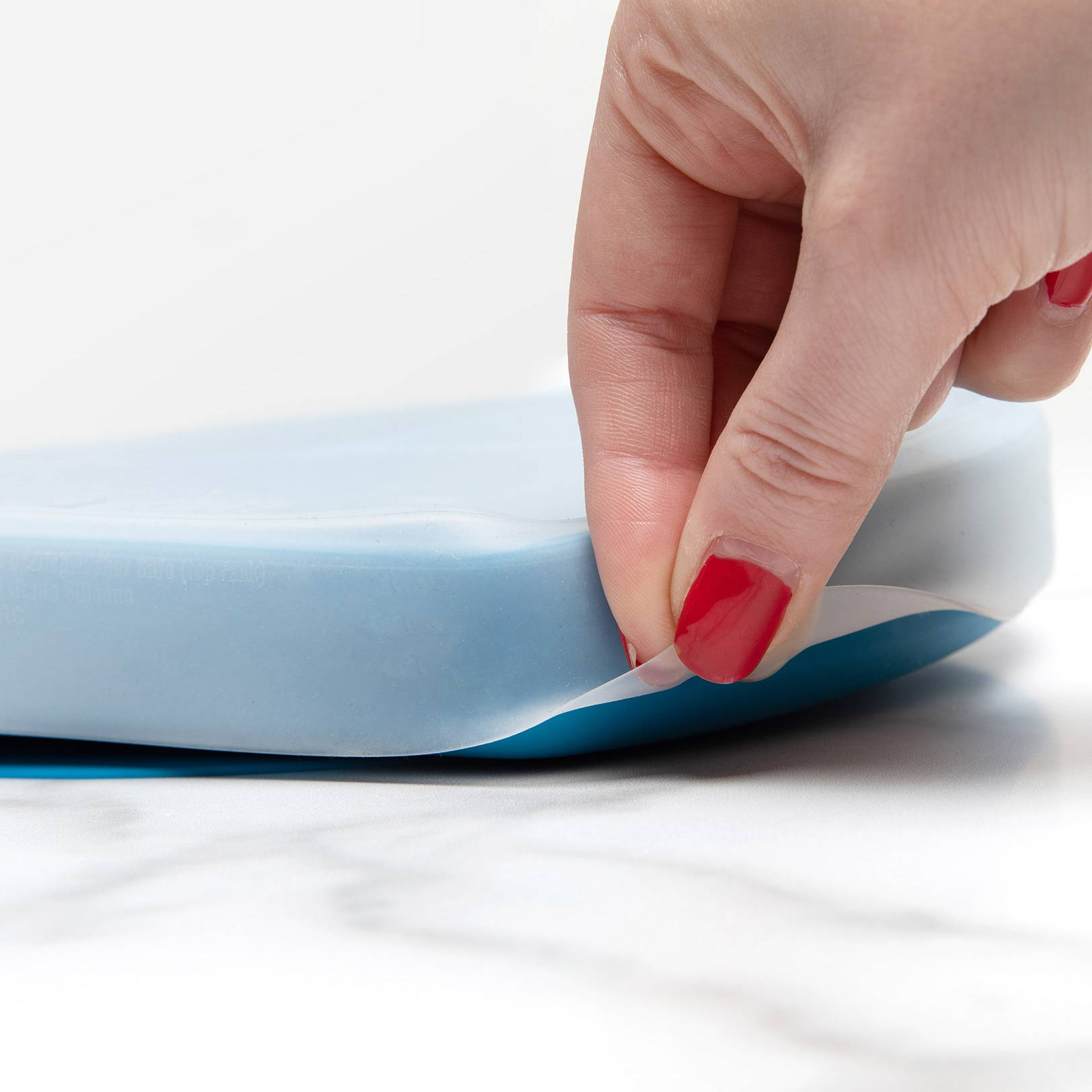 Keeps it fresh and reduces spills
Our Silicone Stretch Lid is designed to snuggly wrap around your Grip Dish, keeping food fresh inside. While not completely water-tight, our lid is tried and true to withstand most spills.
*Our lid is made from soft silicone and we do not recommend placing a dish with lid inside a bag during travel.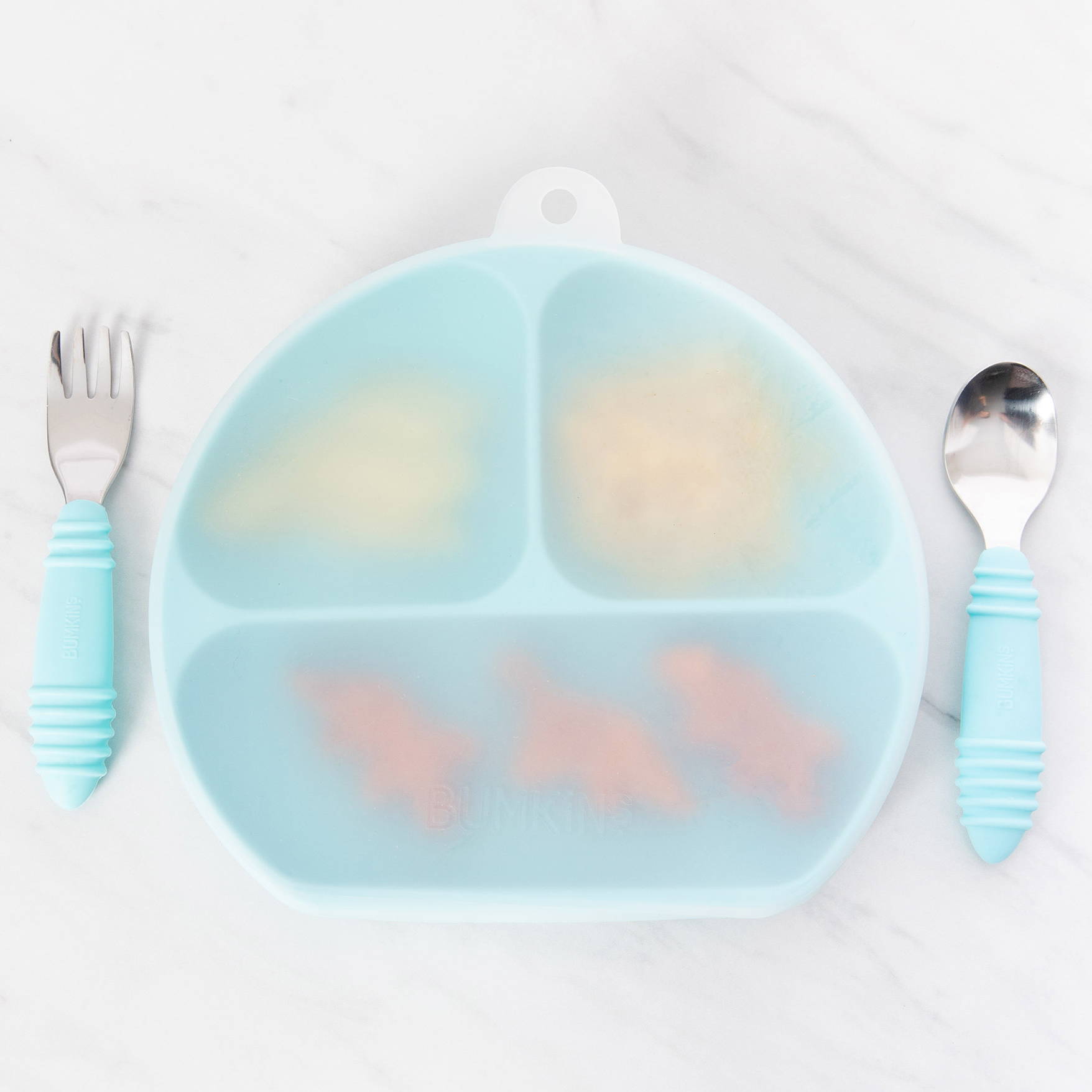 Our see-through design makes it easy to see exactly what's inside without removing the lid.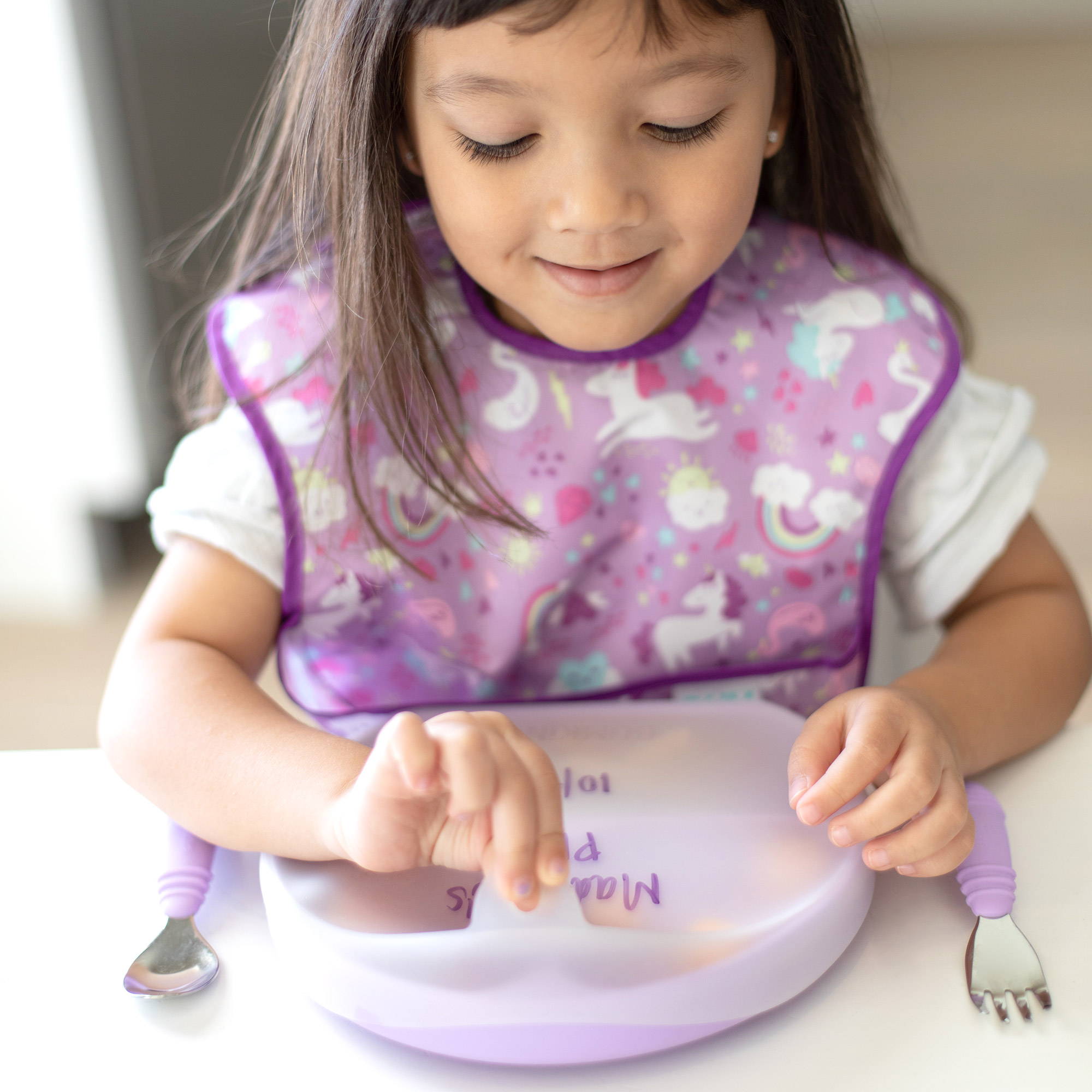 Easy to open = more independence
We know that toddlers love to do things themselves. Give them the freedom to open their meal with our easy-pull tab.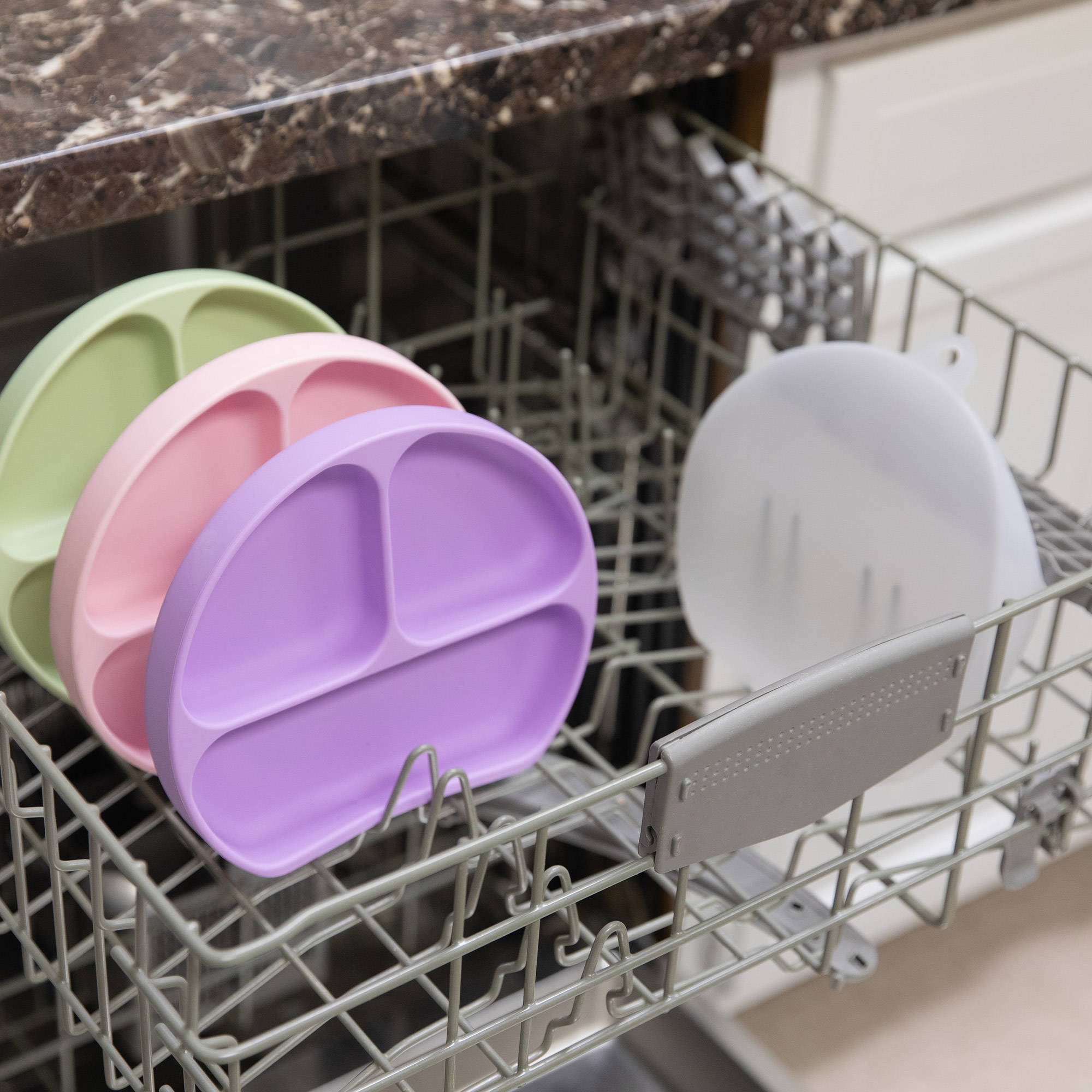 Once mealtime is over, simple place your Silicone Stretch Lid into the dishwasher (top-rack) for a hassle-free clean.
Learn About Our Other Collections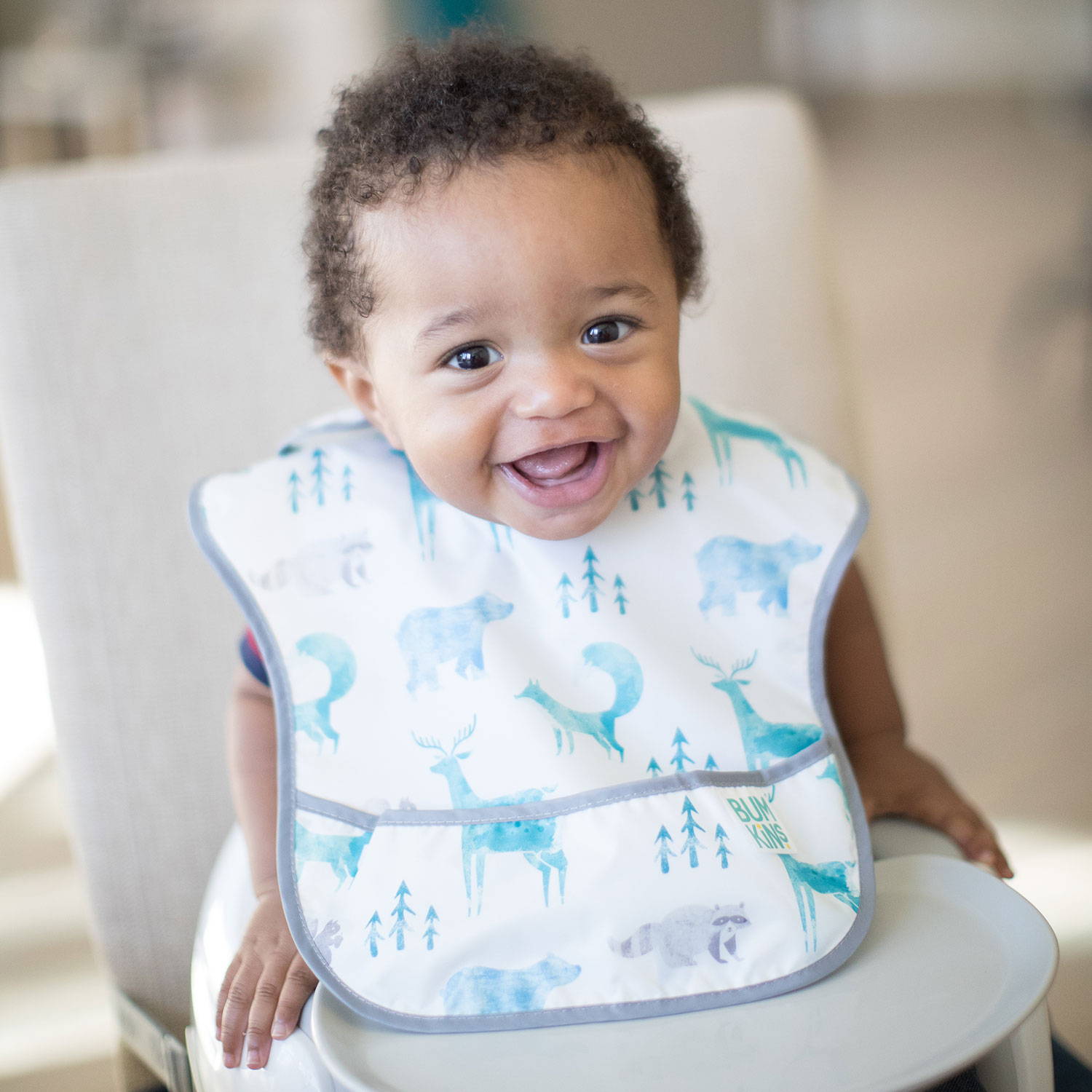 Yes, they're really waterproof.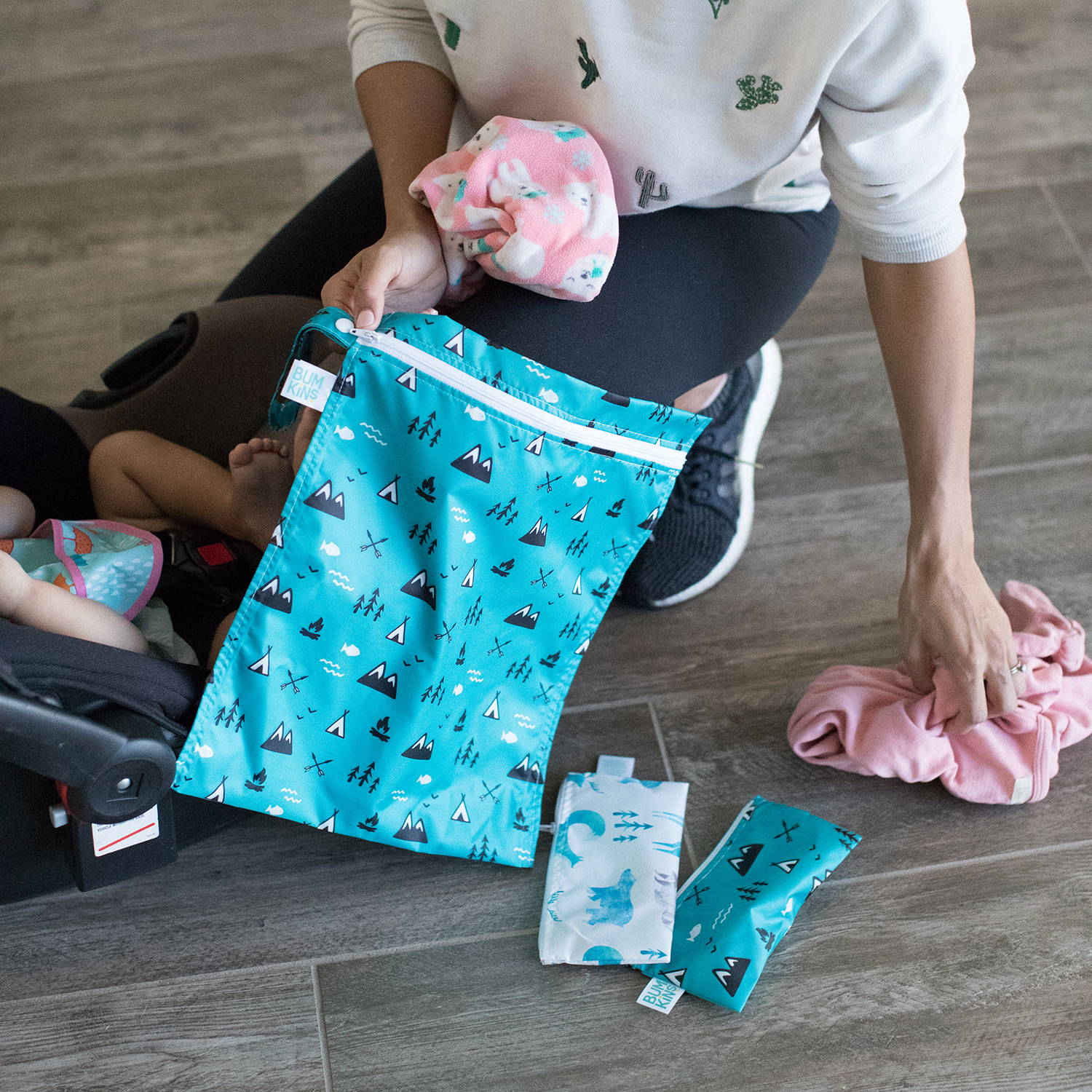 For food, traveling, or organizing.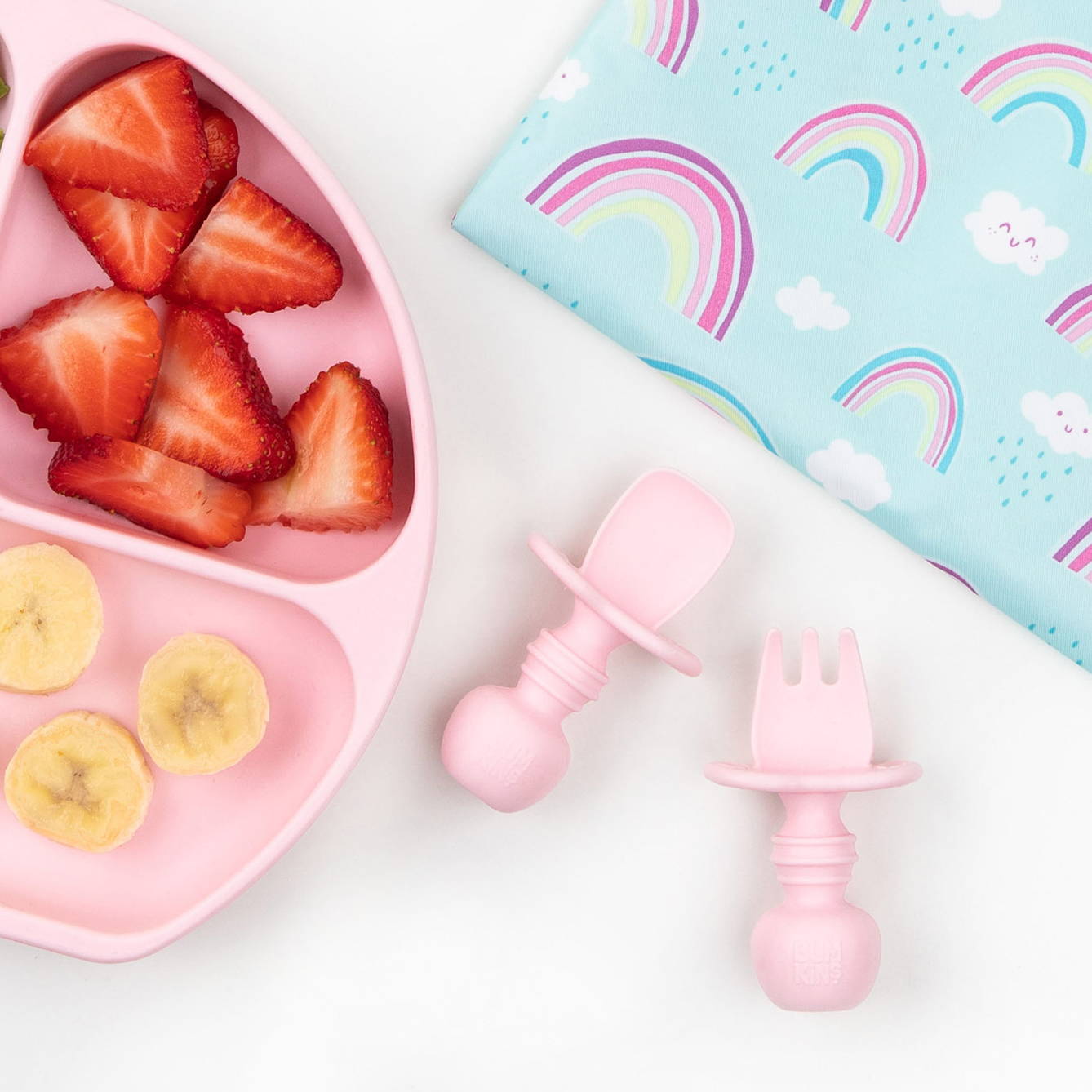 Made specifically with baby in mind.