---
Compare Our Plates & Bowls

Learn the unique features of our popular plates and bowls.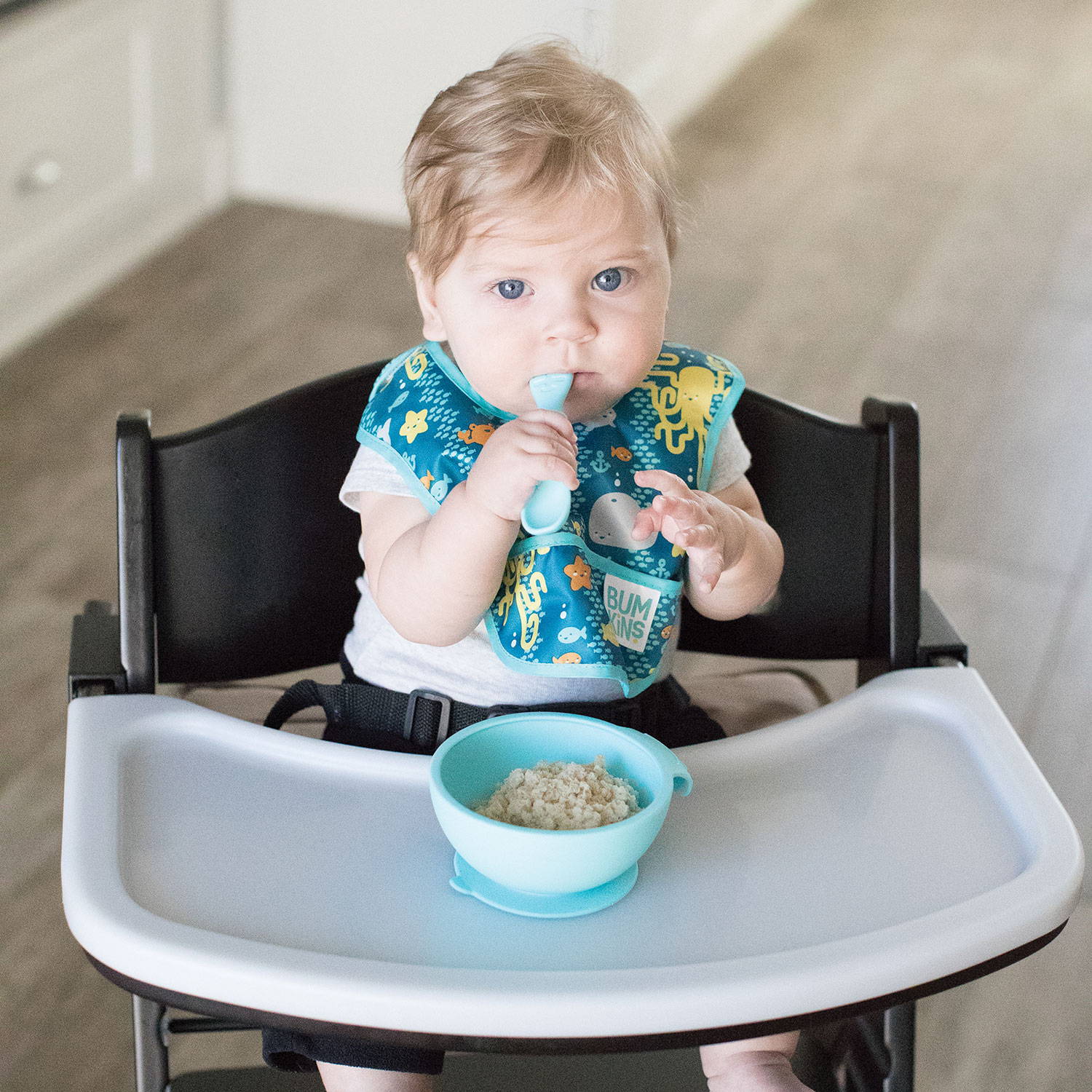 Silicone First Feeding Set
Suction base keeps dish from sliding or dropping

Great for first foods

Handle makes it easier for one-handed feeding

Bumkins designs include a lid for easy storage

All designs feature a spoon for easy feeding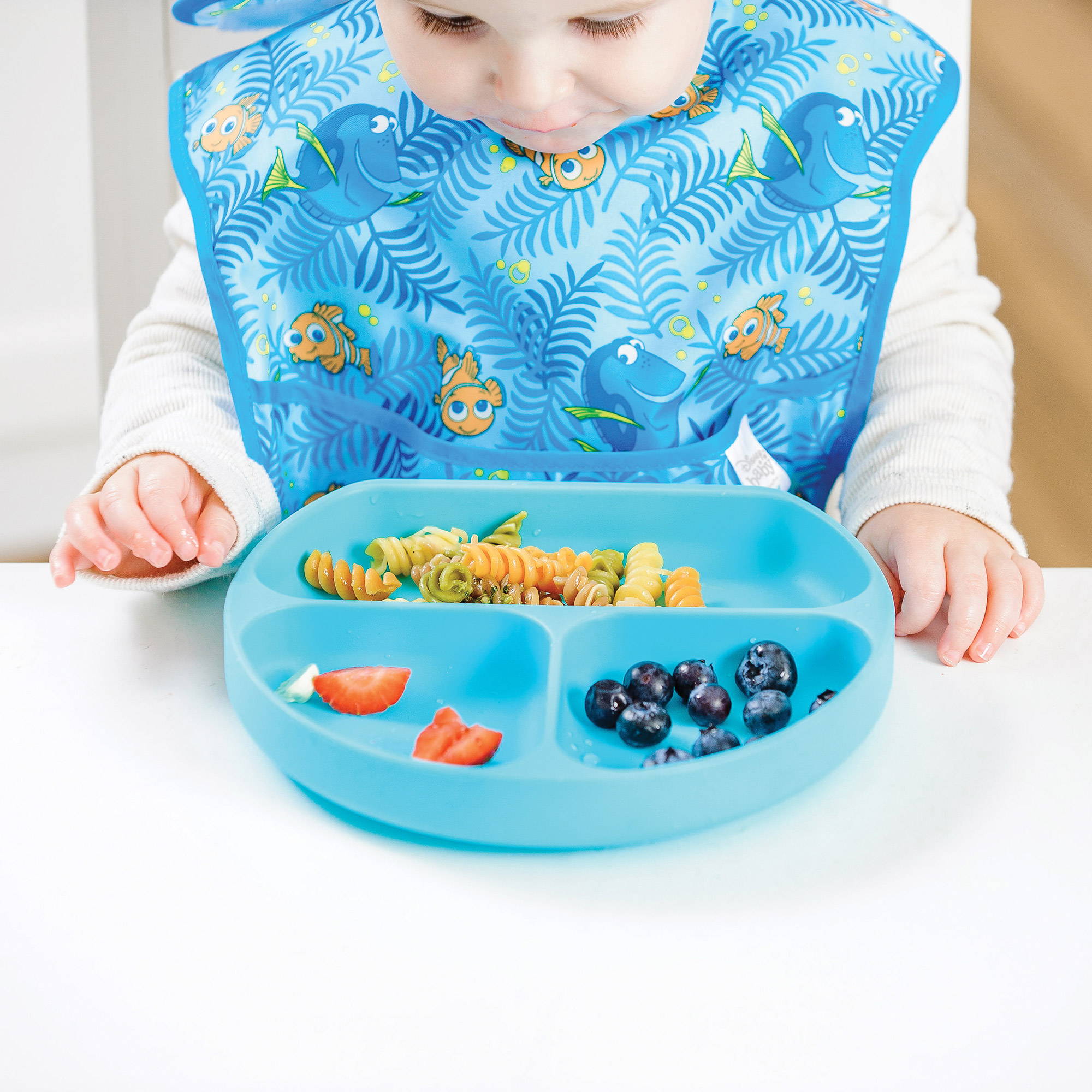 Suction base keeps dish from sliding or dropping

Straight edge makes it easy to get close to the dish

Angled interior walls make for easy scooping

Bumkins designs have an optional storage lid

Designed in many character designs for fun eating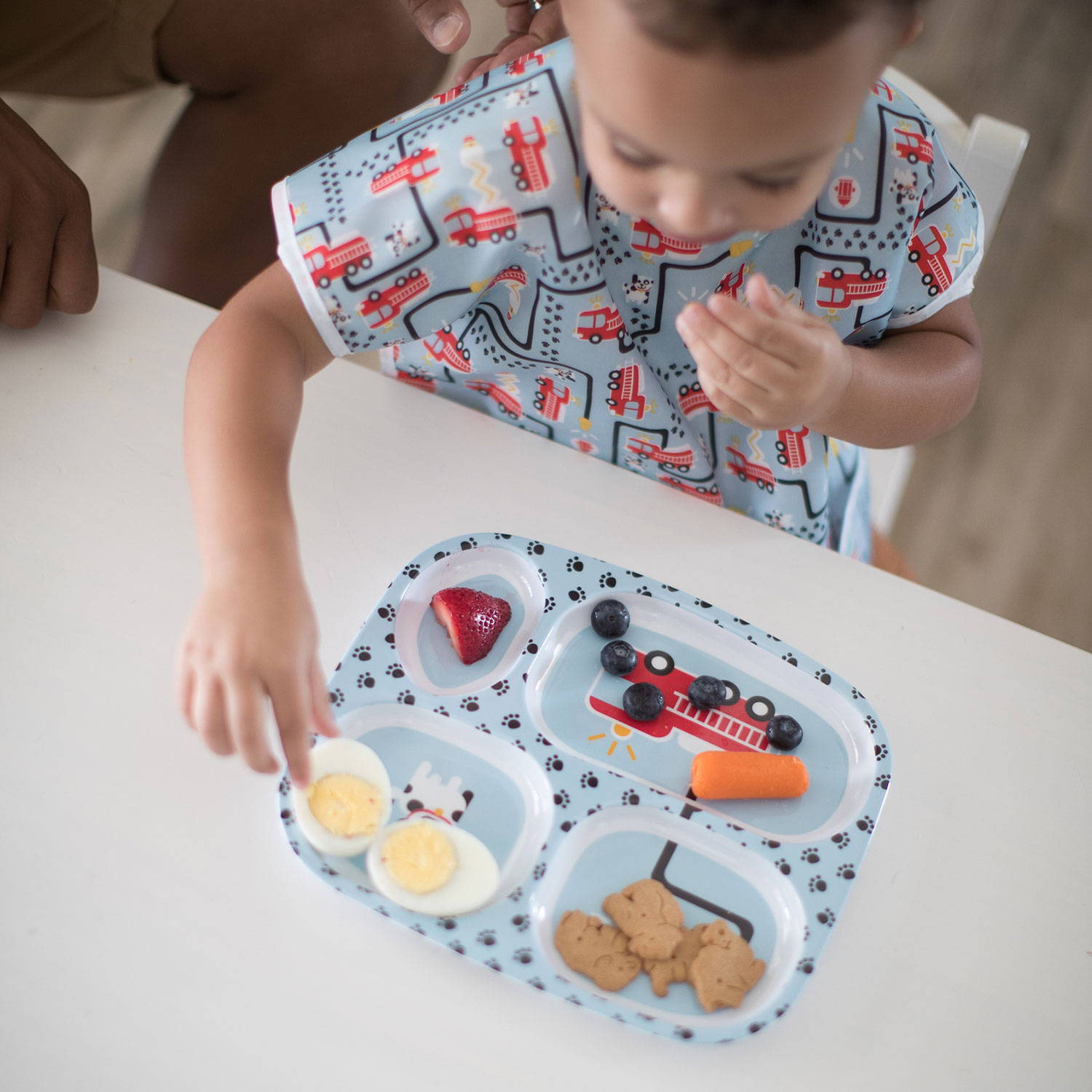 Great for children once they have established eating habits and won't toss the dish onto the floor

Comes in fun designs that older kids will love

Also designed in Batman, Superman, and Wonder Woman designs

Learn About Our Silicone Dishwares Most Favorited Features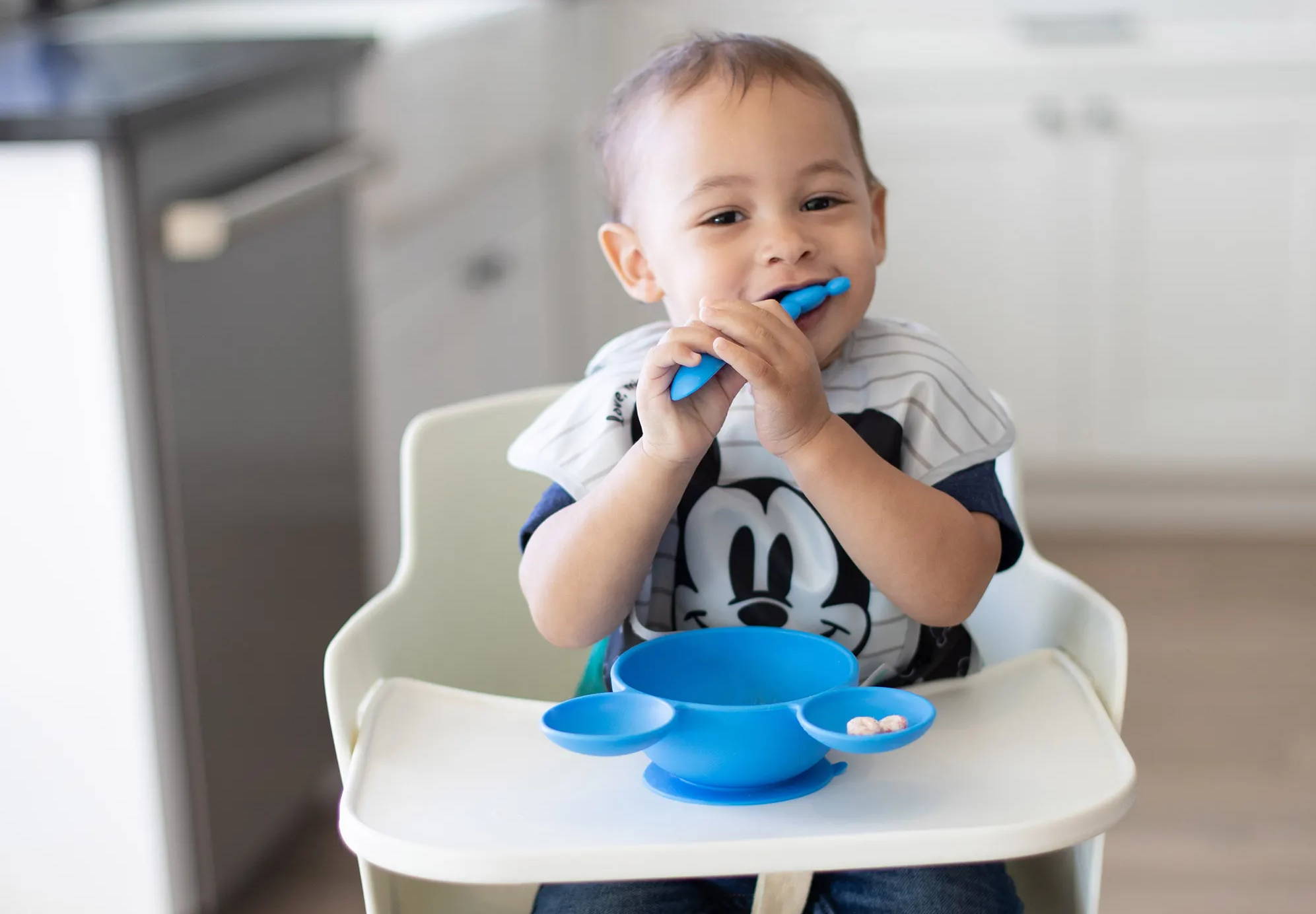 Our Platinum Cured Silicone
Silicone is extremely durable, easy to care for and safe to use. During creation, silicone can be "cured" with two types of curing agents. We use the best one - platinum. When cured with platinum, there are no by-products created, and the silicone's already fabulous qualities are amplified.
Food Grade Silicone
Cured with Platinum
Lab Tested Safe - Free of BPA, BPS, PVC, Phthalates, Lead, and Cadmium
Appliance Safe - Dishwasher, Microwave, Freezer, and Oven (up to 375°)
Stain and Odor Resistant
Resistant to Bacteria, Mold, and Fungus
Durable and Long Lasting
Colors Stay Bright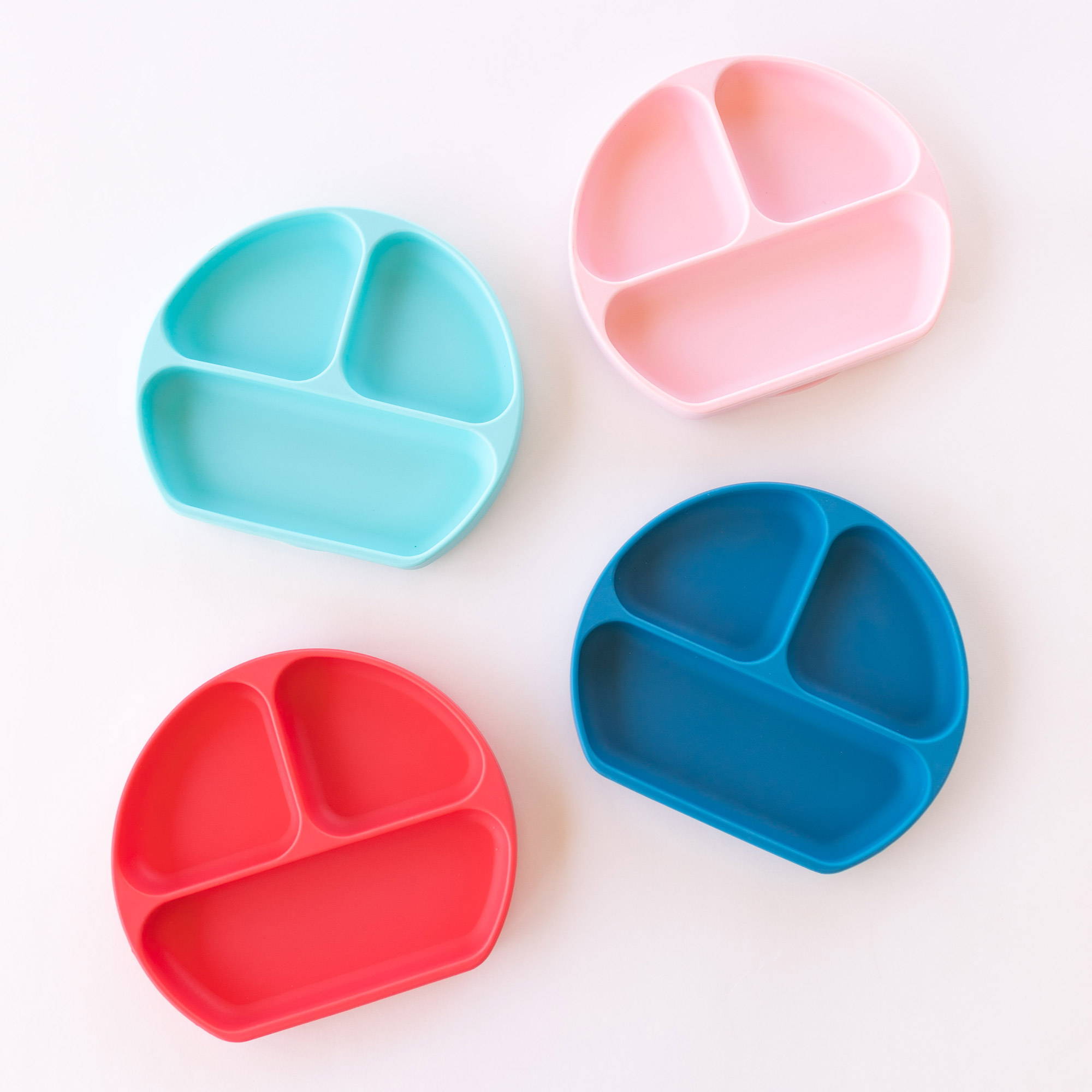 Straight Edge for Easy Eating
When you're little, eating is hard work. That's why most of our Grip Dishes have a straight edge, so your little one can get their rumbly tummy right next to that dish and feast away.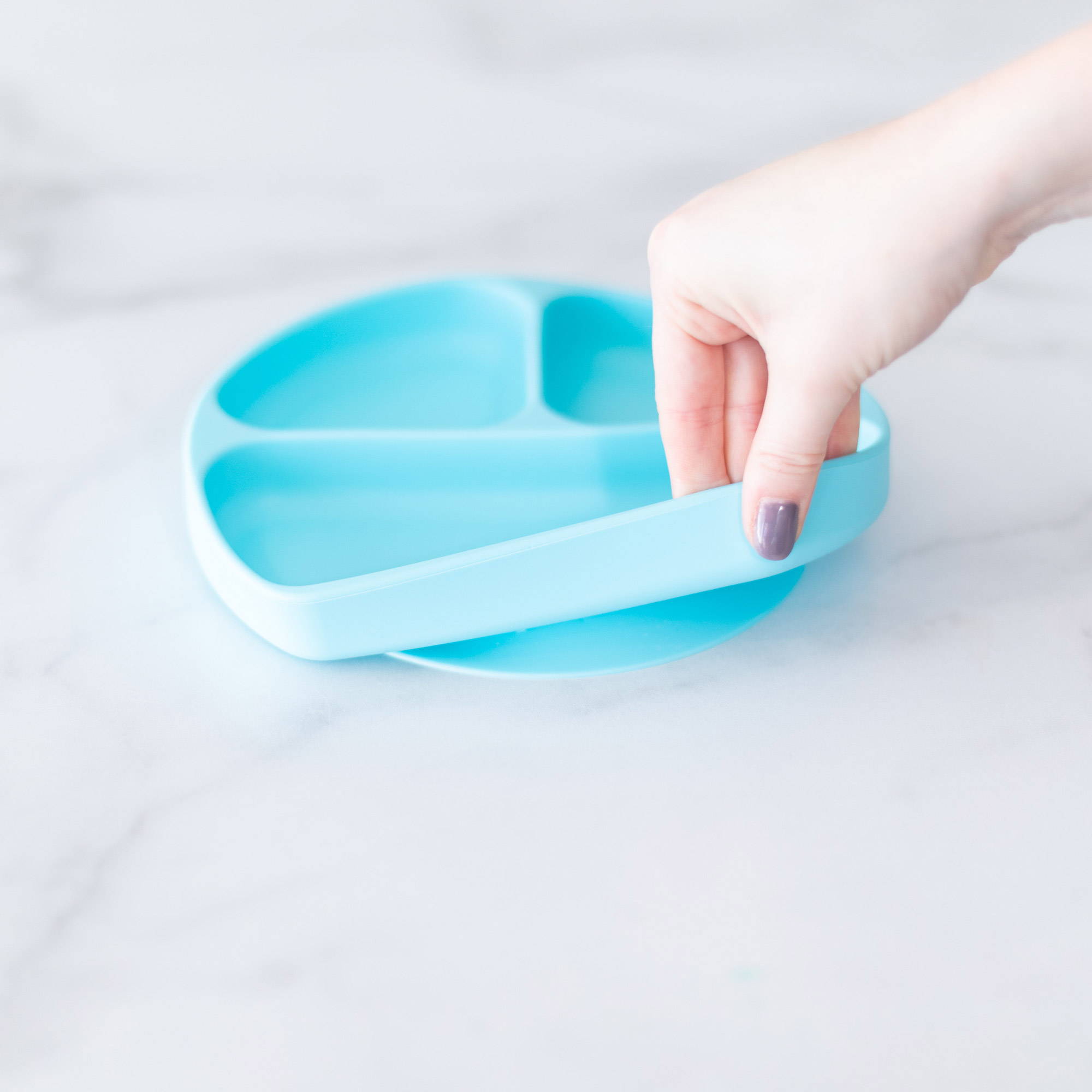 We know there will be a lot of food hitting the floor during mealtime (all the more reason for a Splat Mat). Thanks to our strong suction bases, we're helping to stop those dishes from going airborne!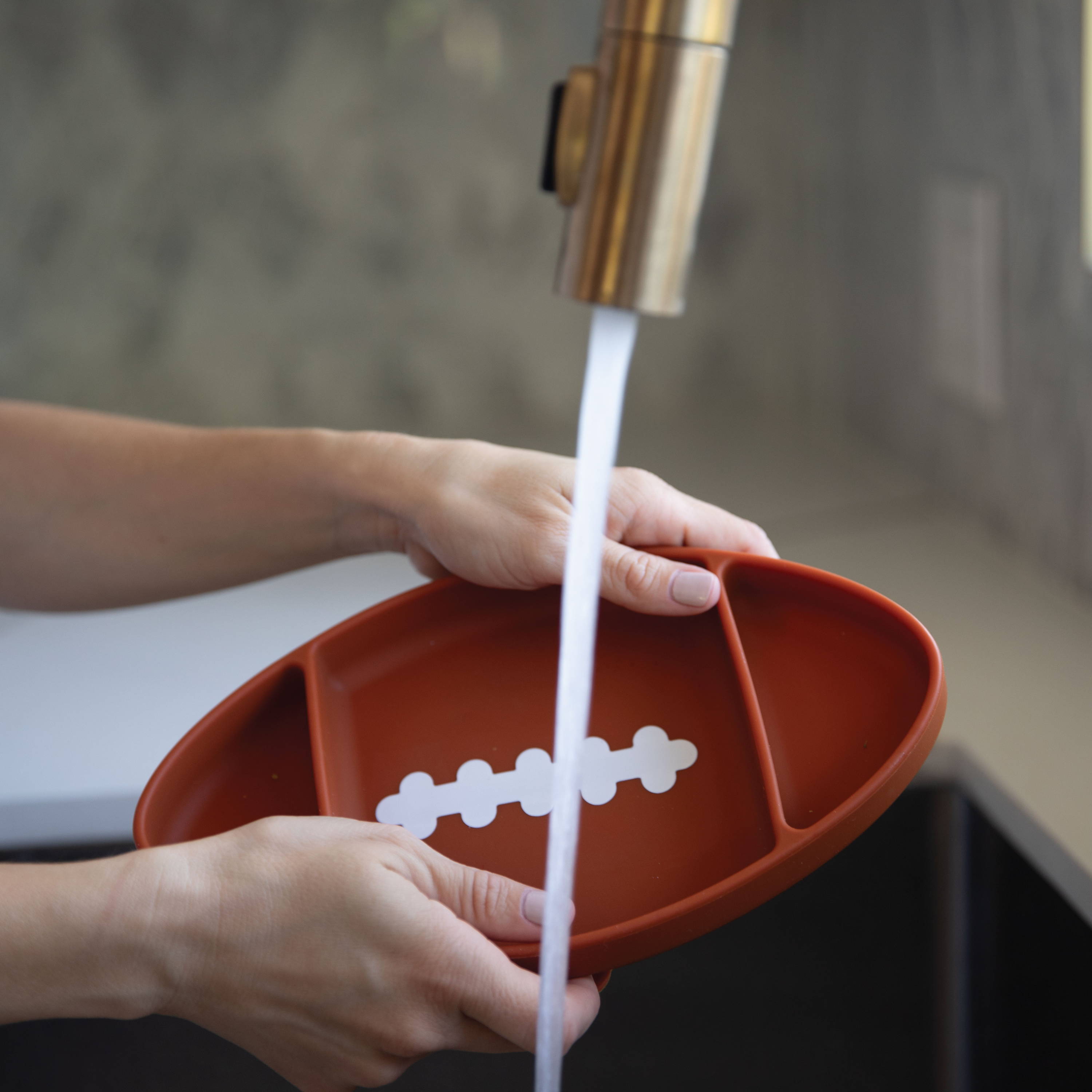 Stain, Odor, & Bacteria Resistant
As parents, we worry about enough. Silicone's properties are naturally bacteria, mold, and fungus resistant. Our dishes also feature a smooth finish, so there's nowhere for food to get trapped.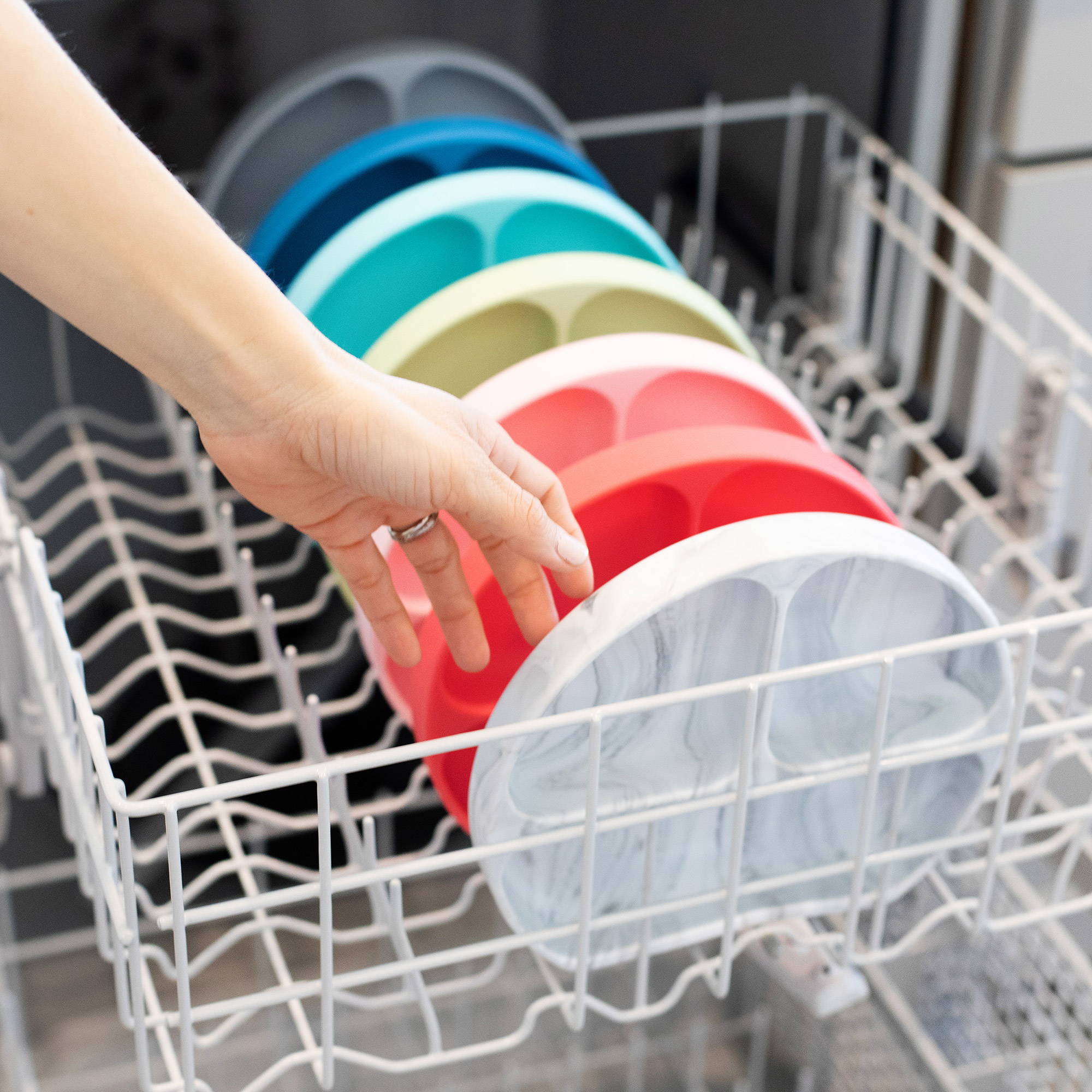 Silicone is dishwasher safe. Wash your Bumkins dishware however you see fit, but rest assured, the days of handwashing dishes are in the past with silicone.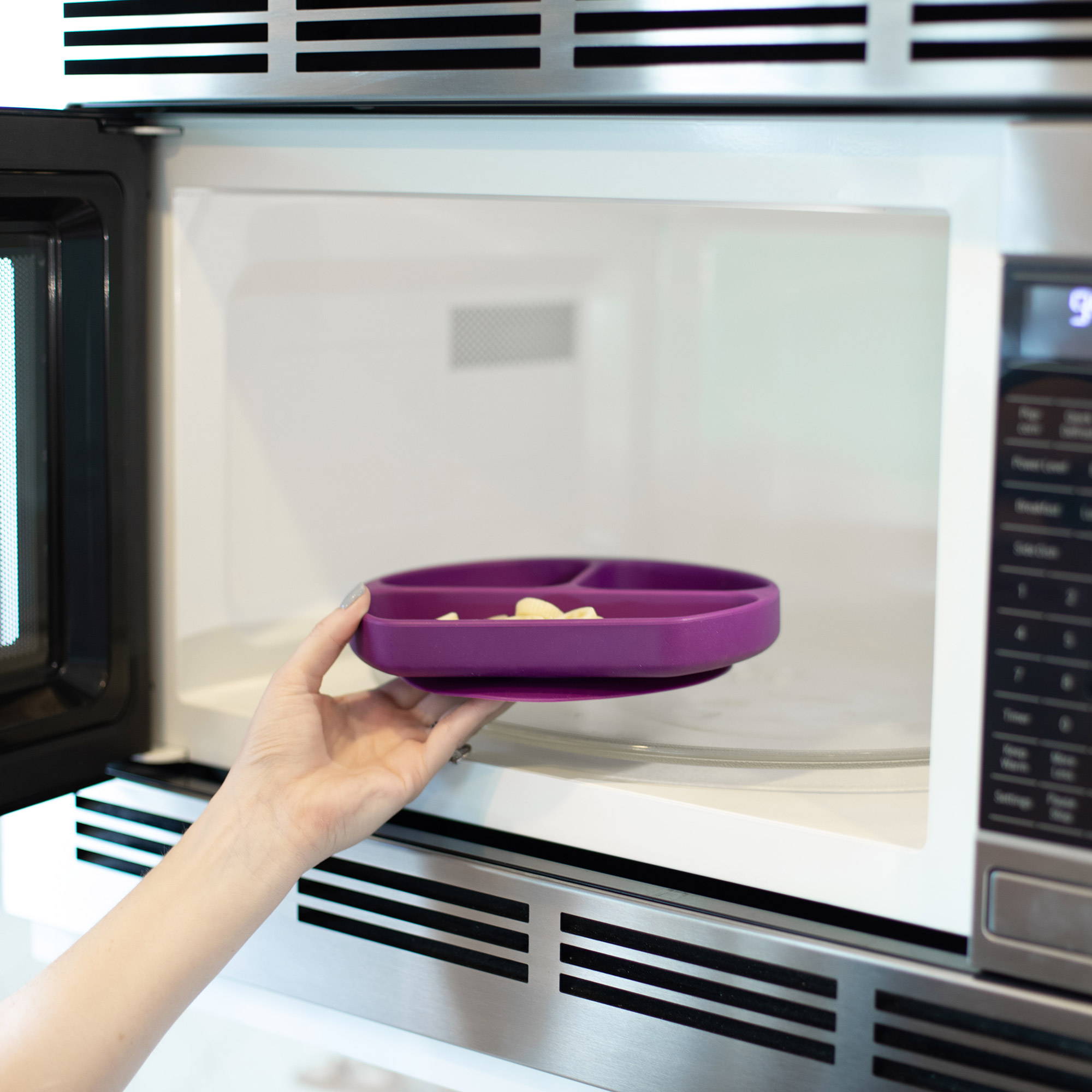 Heat safe up to 375° so you can cook or reheat your little one's favorite foods in a snap!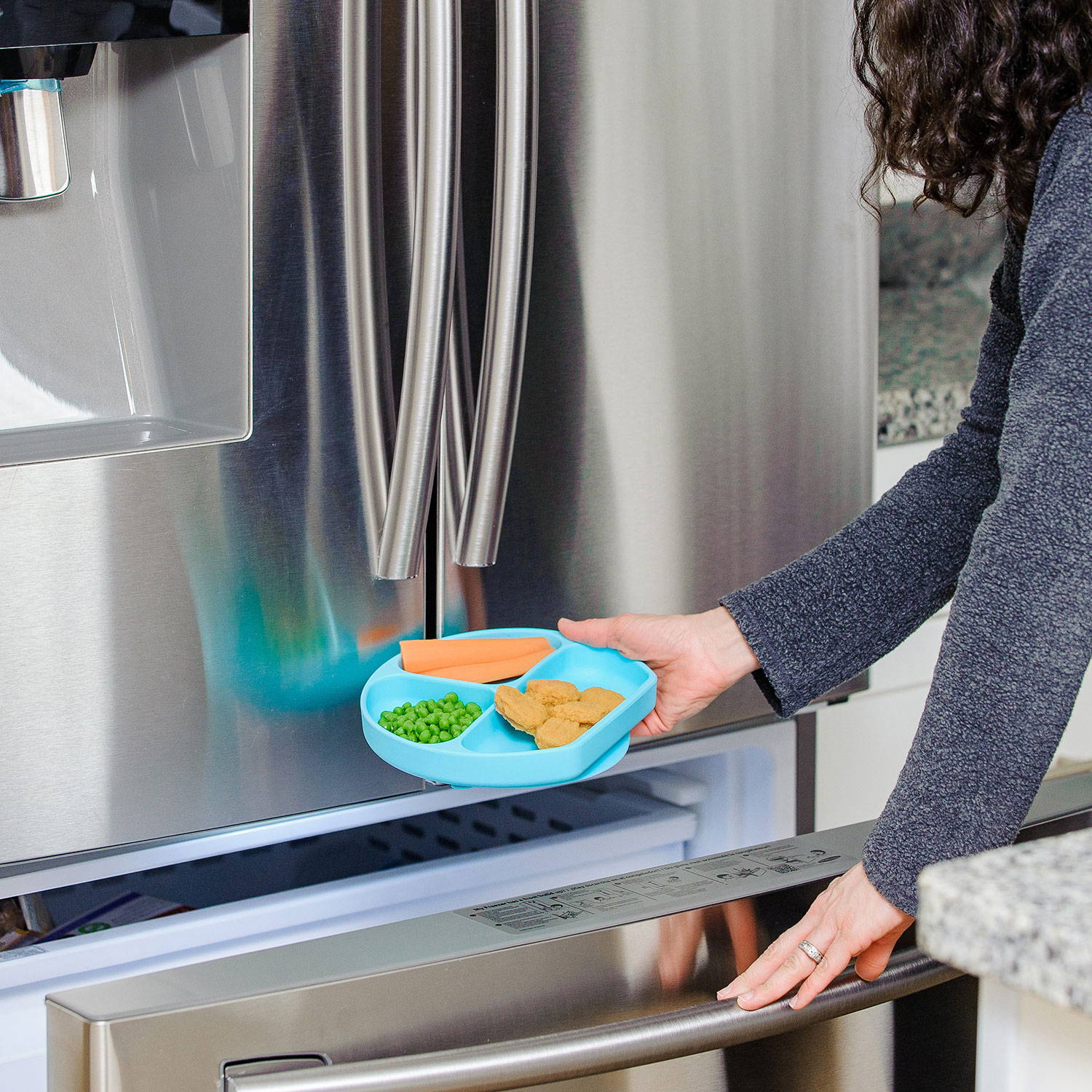 With silicone's durable nature, you can go straight from microwave to freeze for a quick cool down.
---
Learn About Our Other Collections