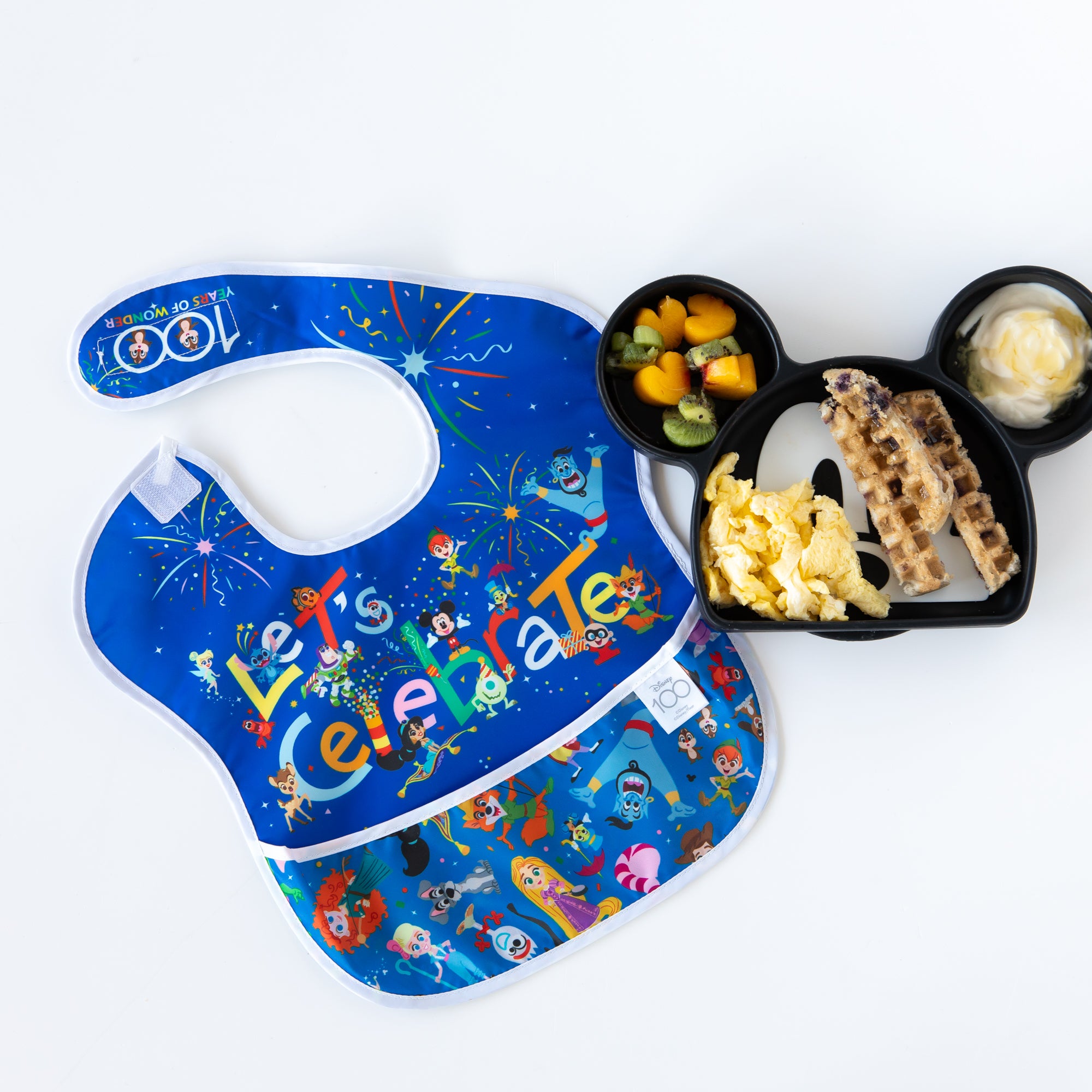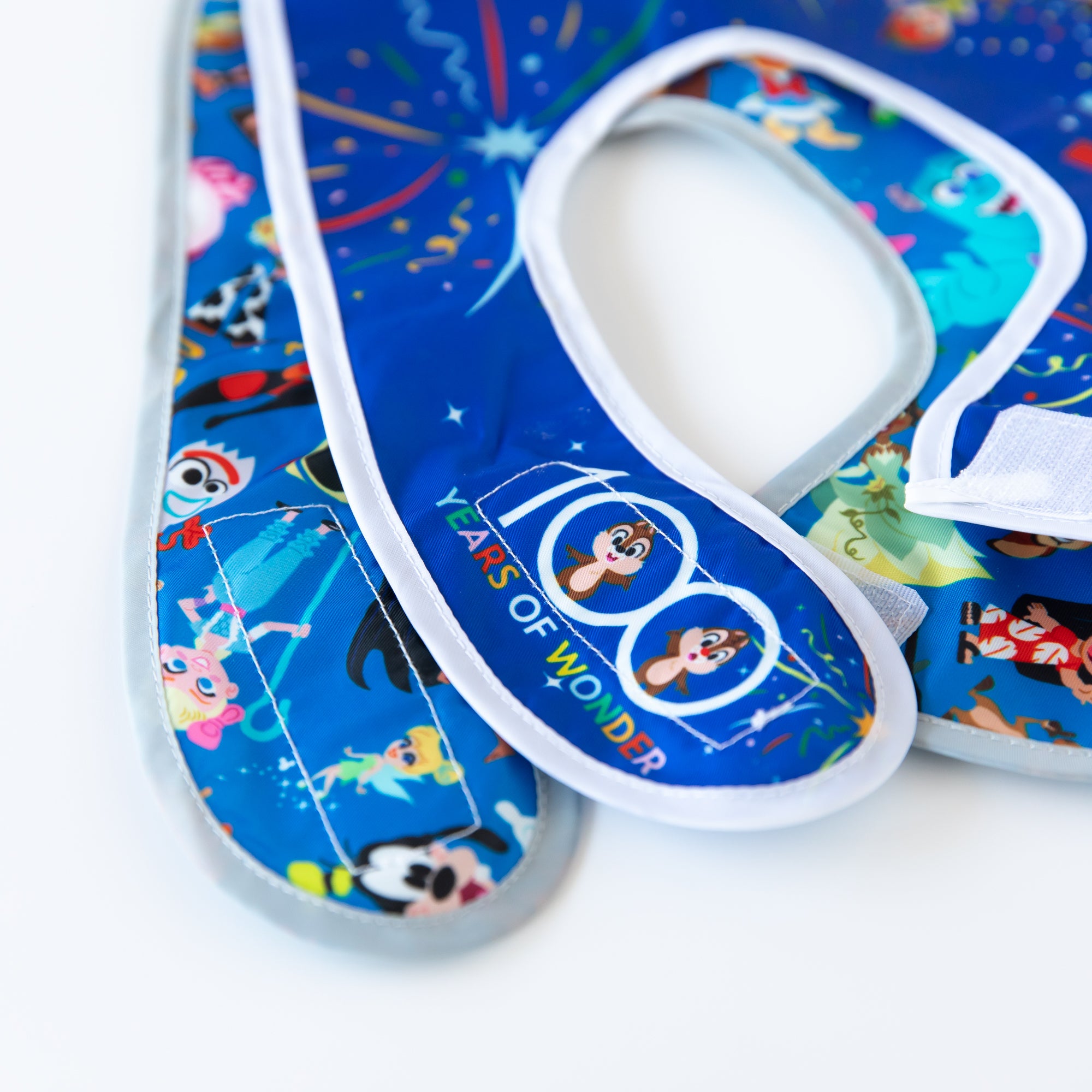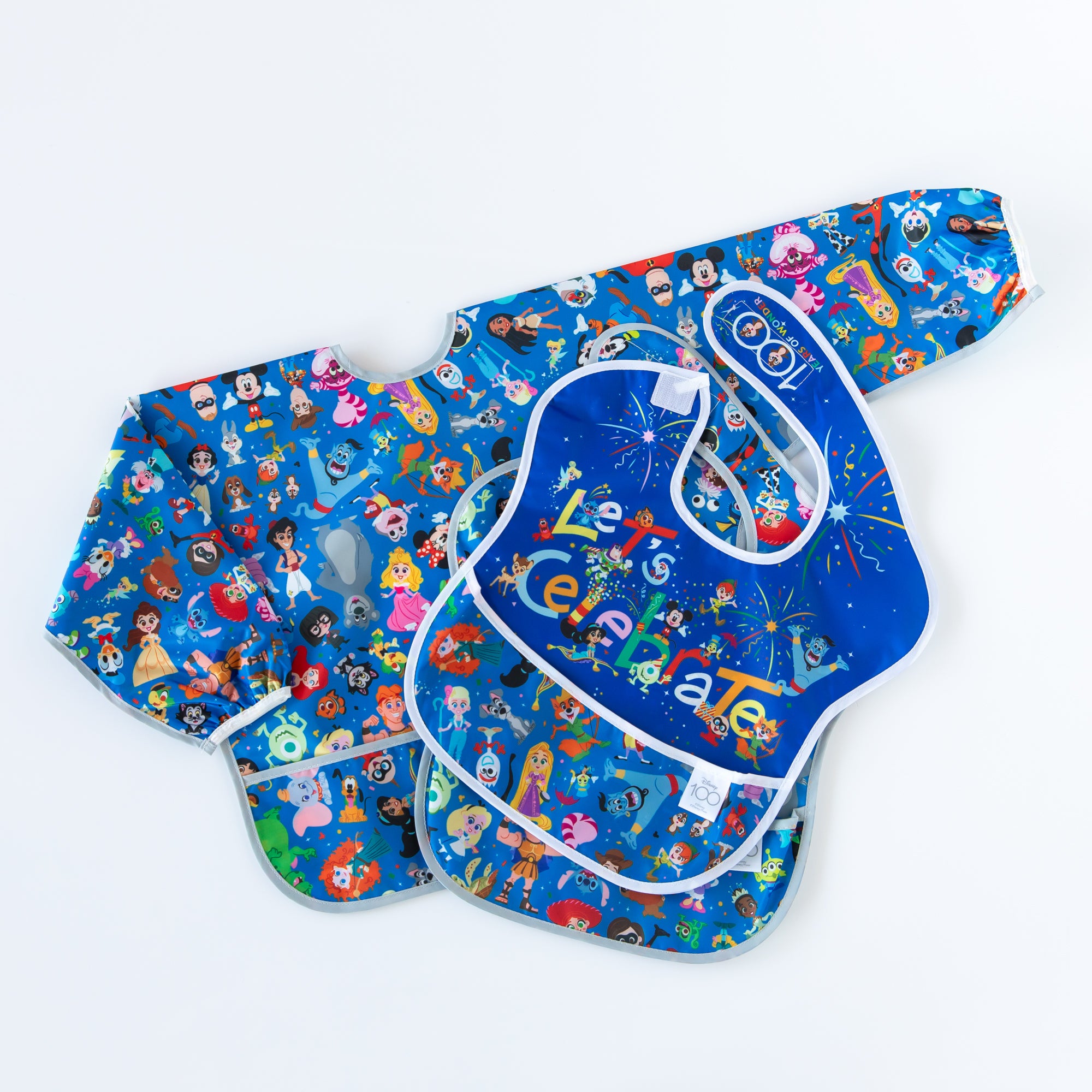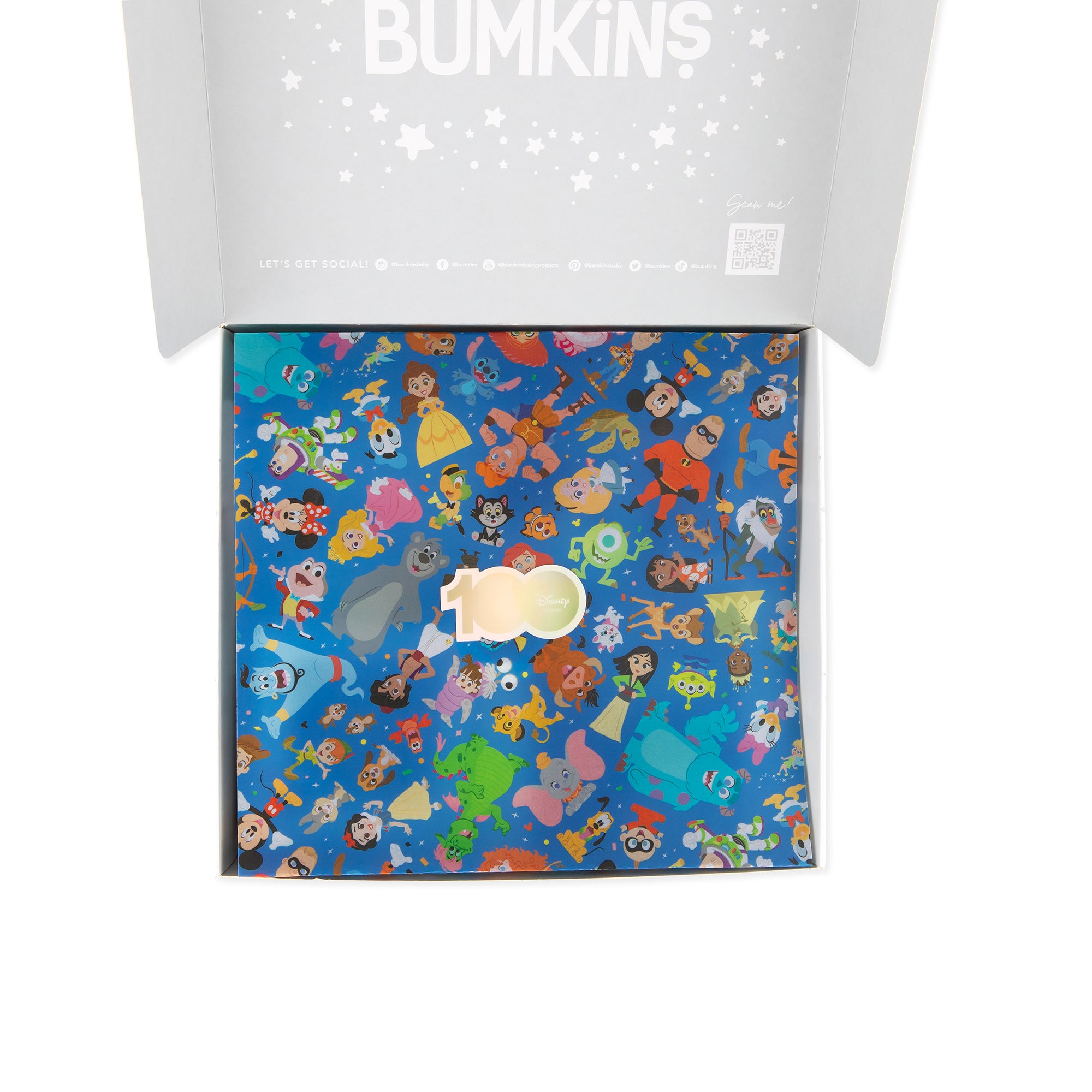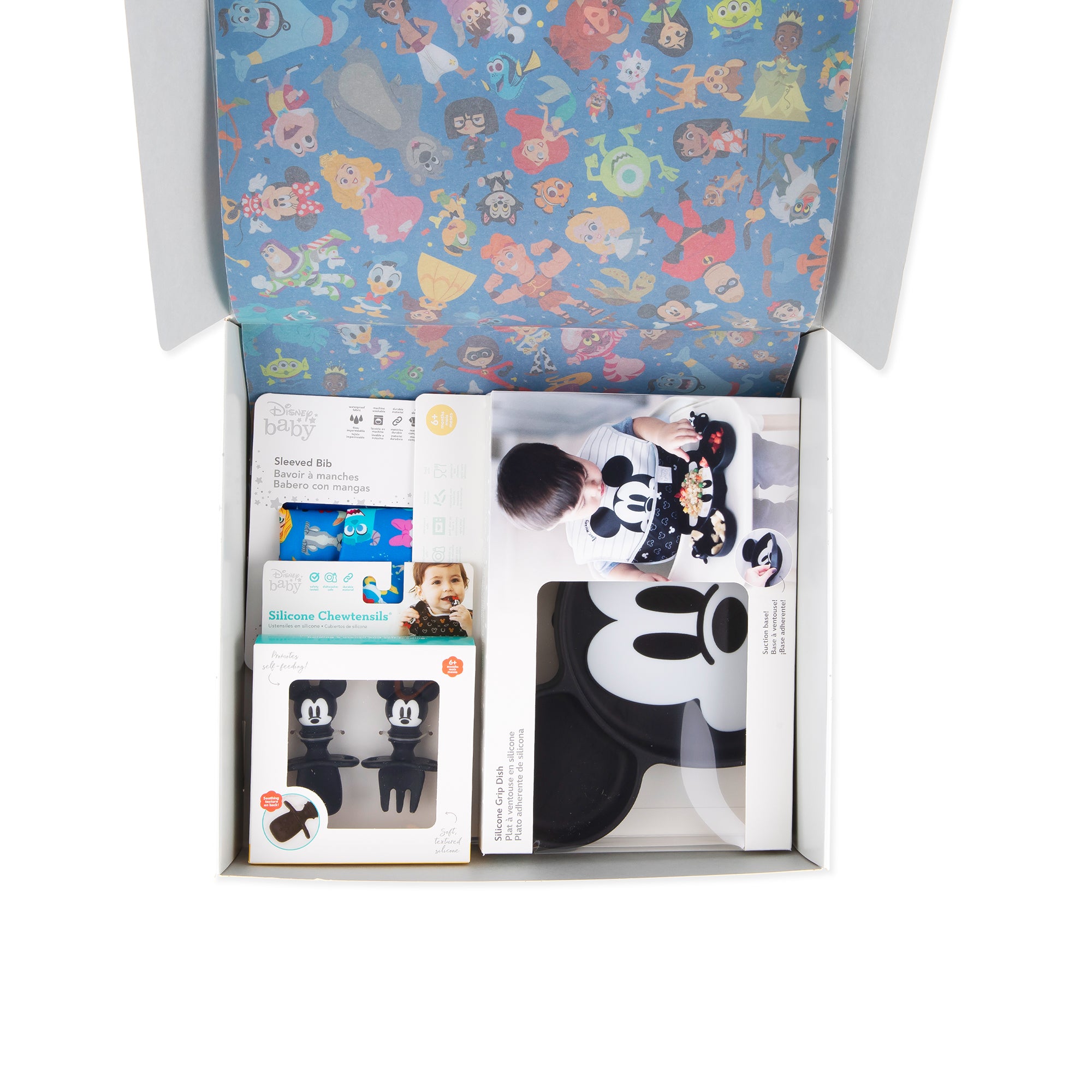 Disney Little Ones Gift Bundle, Disney 100 Years Celebration
Gift the magic of Disney in every bite with our Disney 100 Years Celebration Little Ones Gift Bundle. The set includes our enchanting Disney 100 Magical Celebrations Sleeved Baby Bib, featuring a crumb catcher and easy-clean fabric for those adventurous eaters. For budding self-feeders, the Mickey Mouse Silicone Grip Dish sticks securely to surfaces, and the SuperBib 2 Pack features iconic Disney characters and true waterproof protection. Top off the dining delight with our soft, grippy Chewtensils, designed for little hands to dip into purees as they learn to feed themselves. This set is your go-to for a hassle-free, joyful mealtime, capturing a century of Disney stories in every spoonful!
What's Included:
SuperBib® 2-Pack
Sleeved Bib
Mickey Mouse Silicone Grip Dish

Mickey Mouse

Chewtensils®
Branded Disney Baby Box, Disney 100 tissue paper, and Disney 100 sticker.
Product Measurements
SuperBibs® measure approximately 11.5" shoulder to shoulder and 8.5" from neck down
Sleeved Bib measures approximately 14" across the chest, 13" from neck down, and 32" across cuff to cuff
Chewtensils® measure approximately 3" long x 1.25" wide

Silicone Grip Dish measures approximately 9.5" across x 6.5" tall x 1" deep
GFBID1-D100C