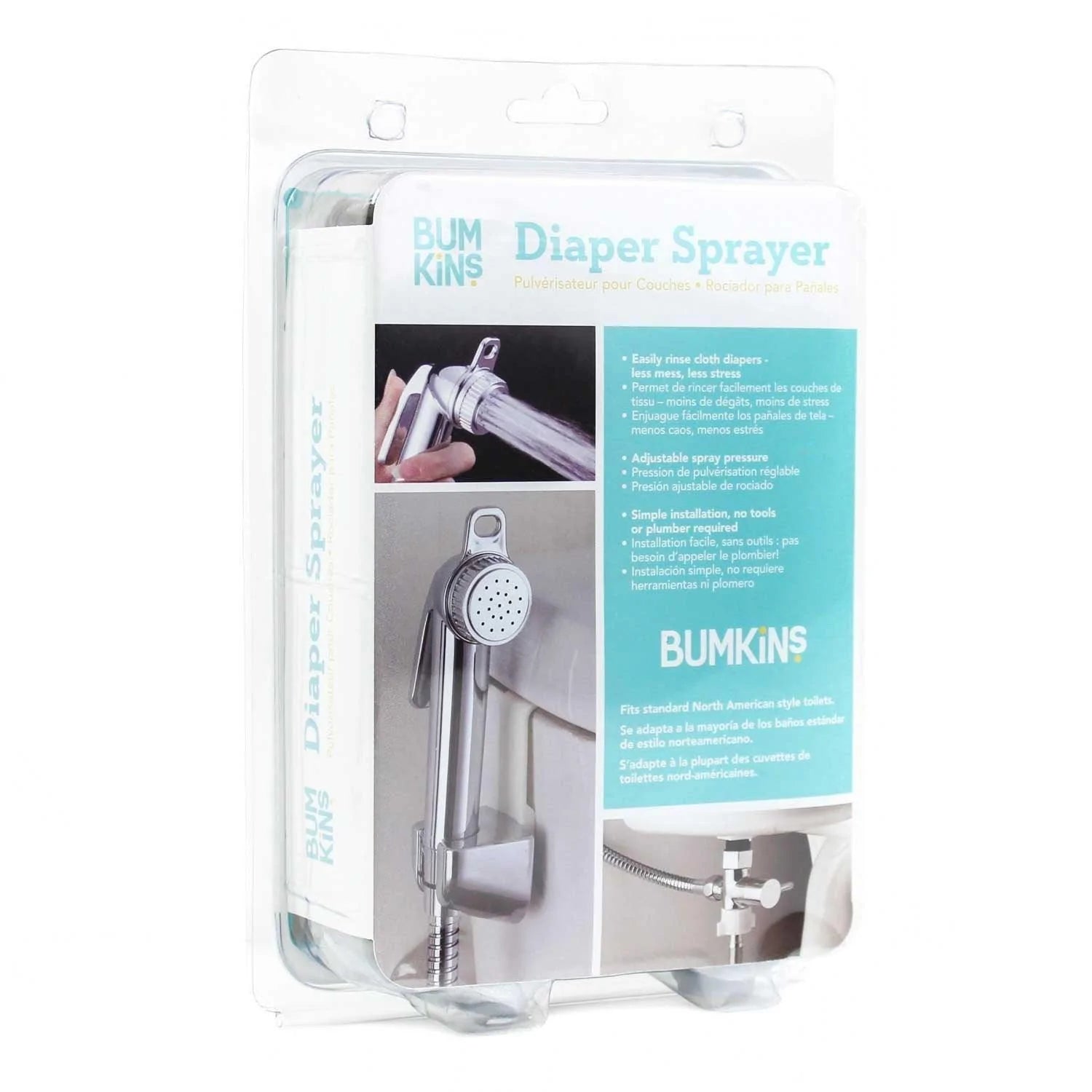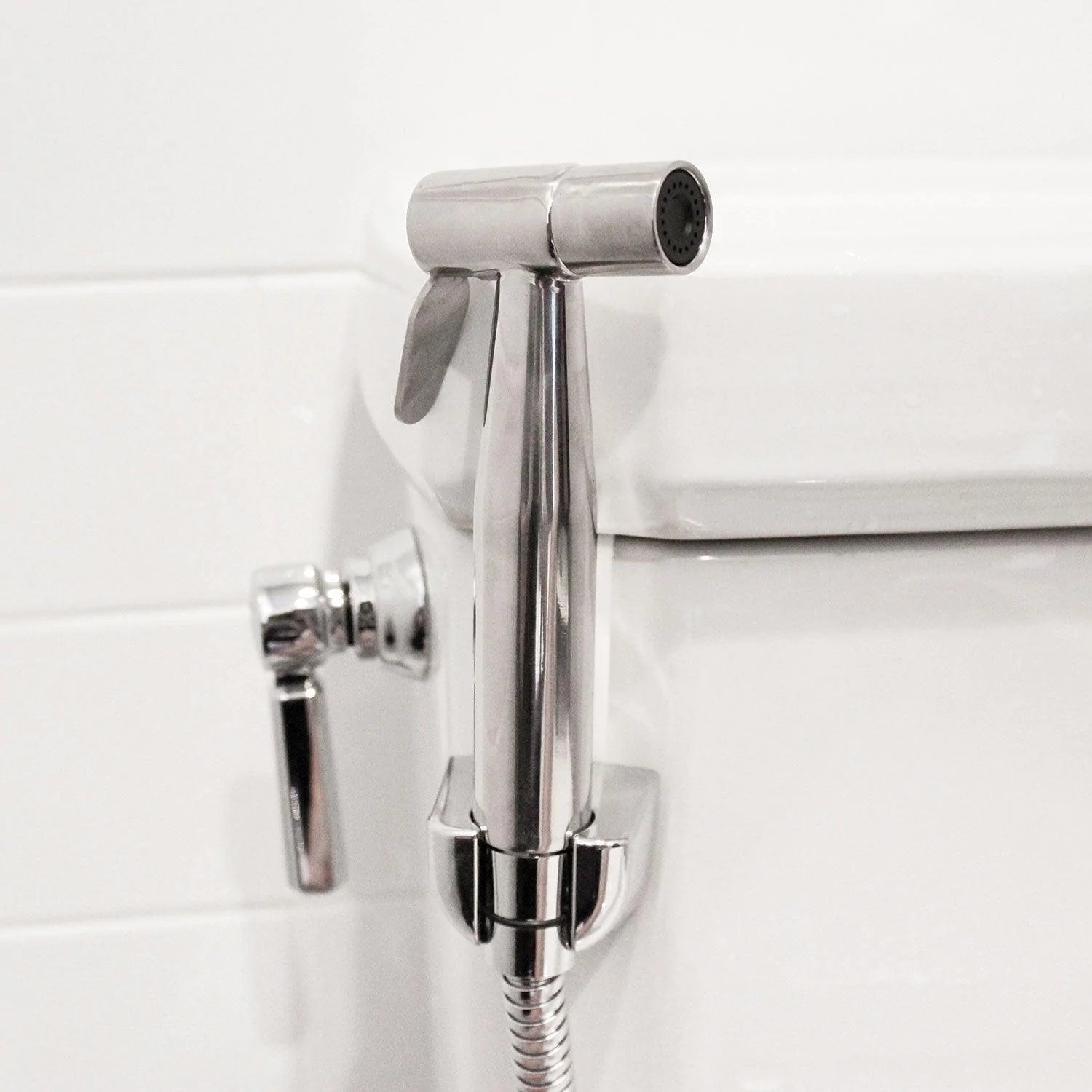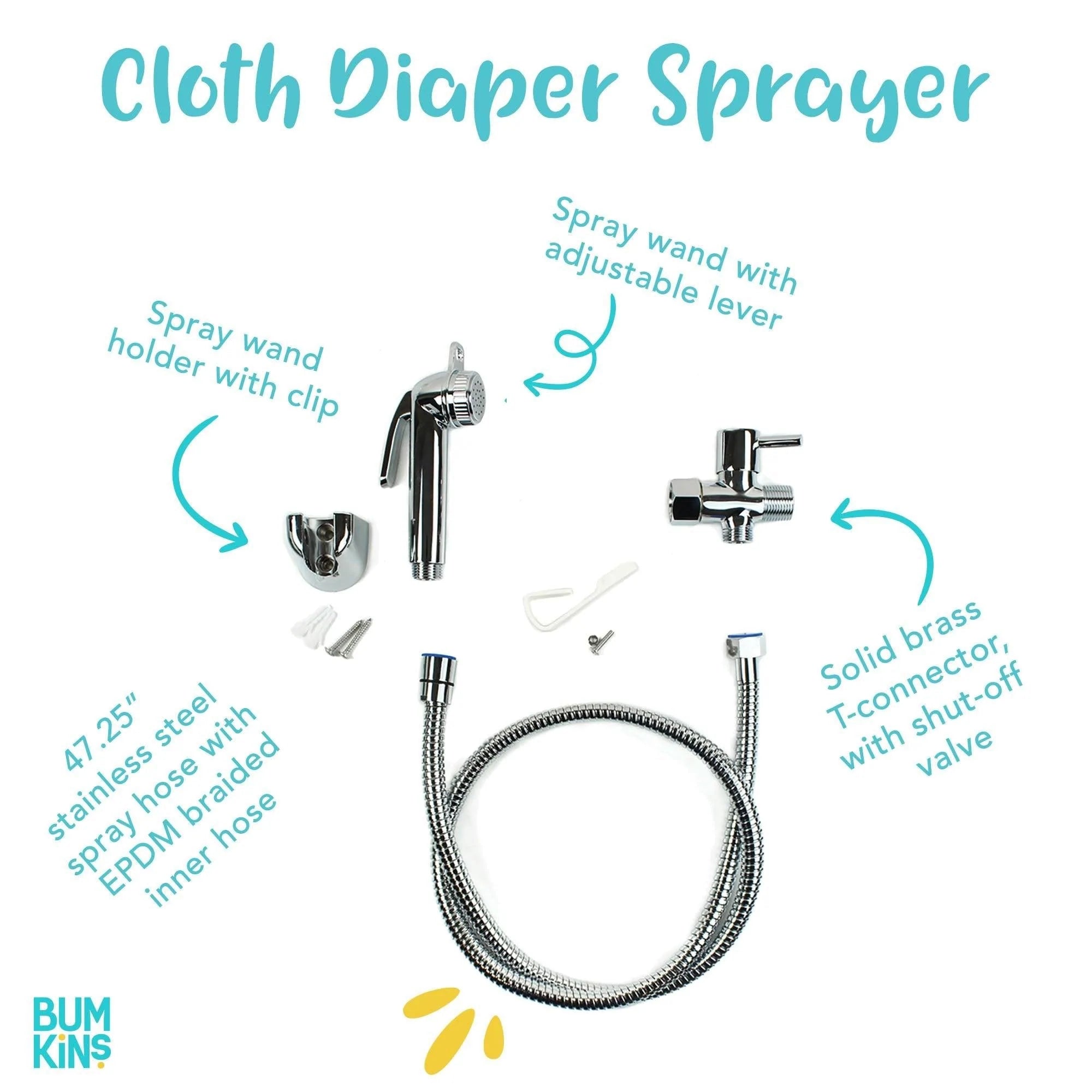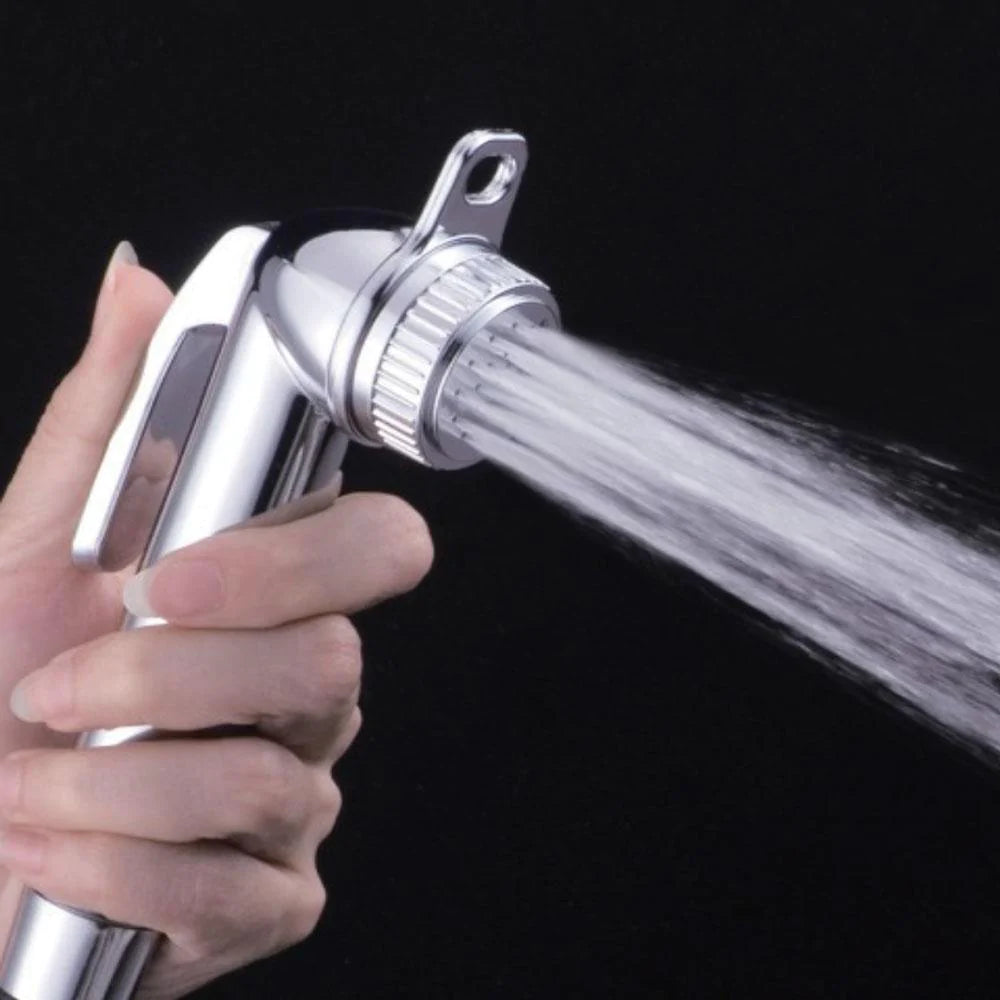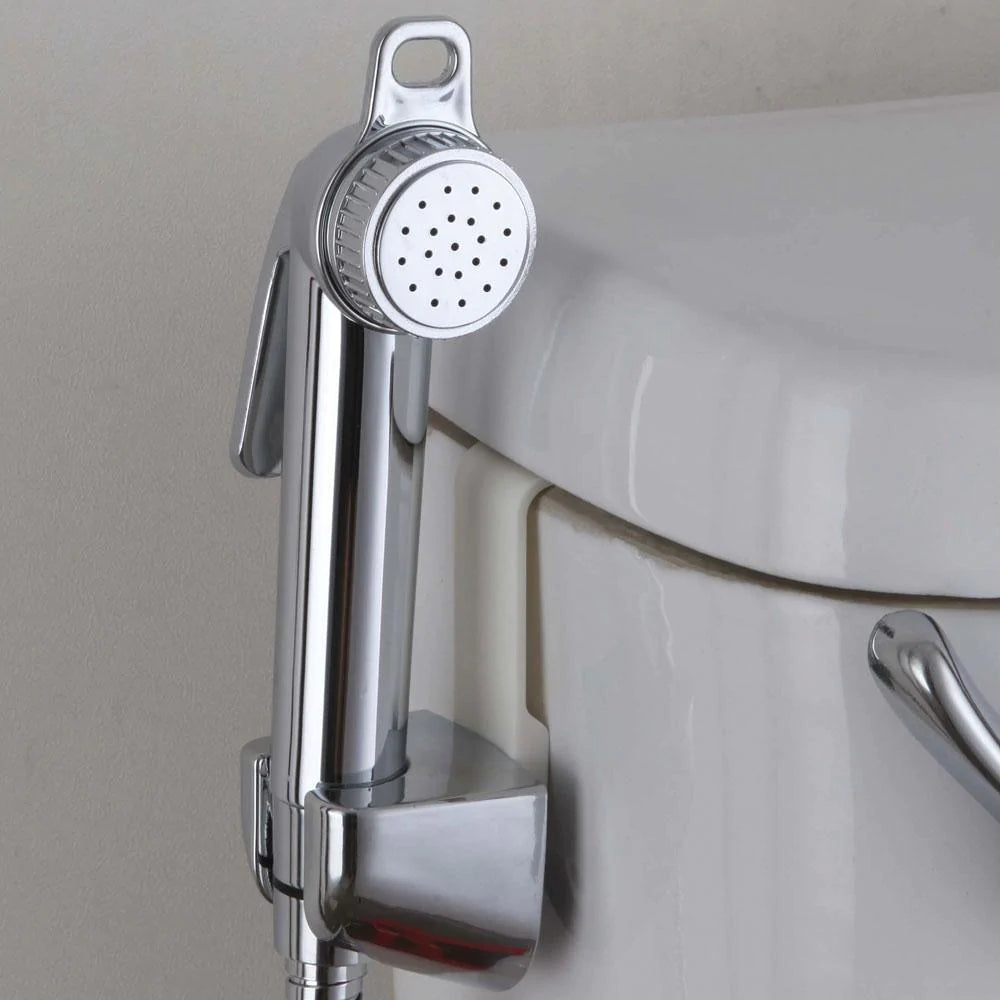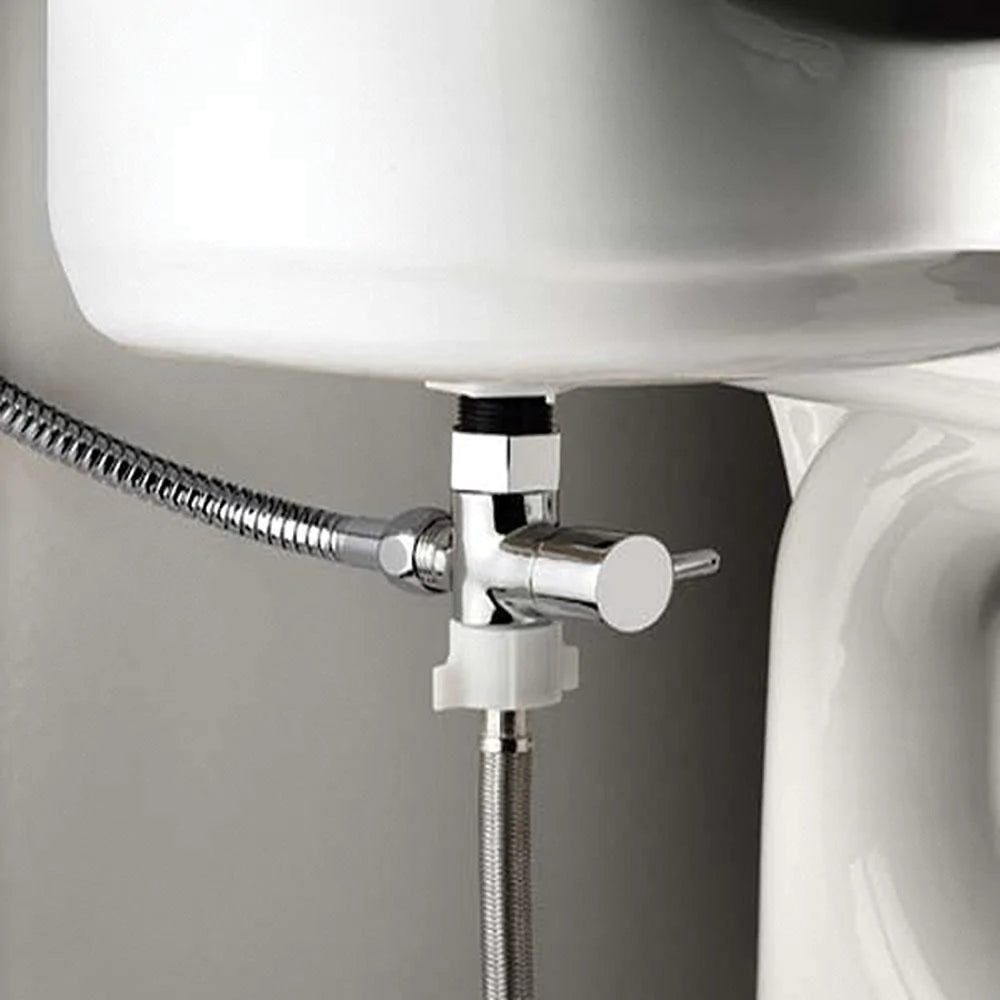 Bumkins Diaper Sprayer makes cloth diapering easy! The adjustable high-pressure spray is perfect for rinsing messy cloth diapers in the toilet before washing in the machine.  No more dunk and soak!  
The Bumkins Diaper Sprayer is the perfect partner to your cloth diapering routine - less mess means less stress! Also great for cleaning up diaper blowouts or potty training accidents; personal hygiene; and toilet cleanup.  Fits most standard American-style toilets with flexible supply lines.  
No matter the use, always remember to turn off the diaper sprayer valve after each use!
Simple installation, no tools or plumber required
Adjustable spray pressure
Easily rinse cloth diapers - less mess, less stress
The simple way to rinse cloth diapers before washing.
*Toilet must have a flexible supply line.
Designed in Arizona, responsibly made in China.
Complete your cloth diapering necessities with our Flushable Diaper Liners and Reusable Flannel Wipes!


DS