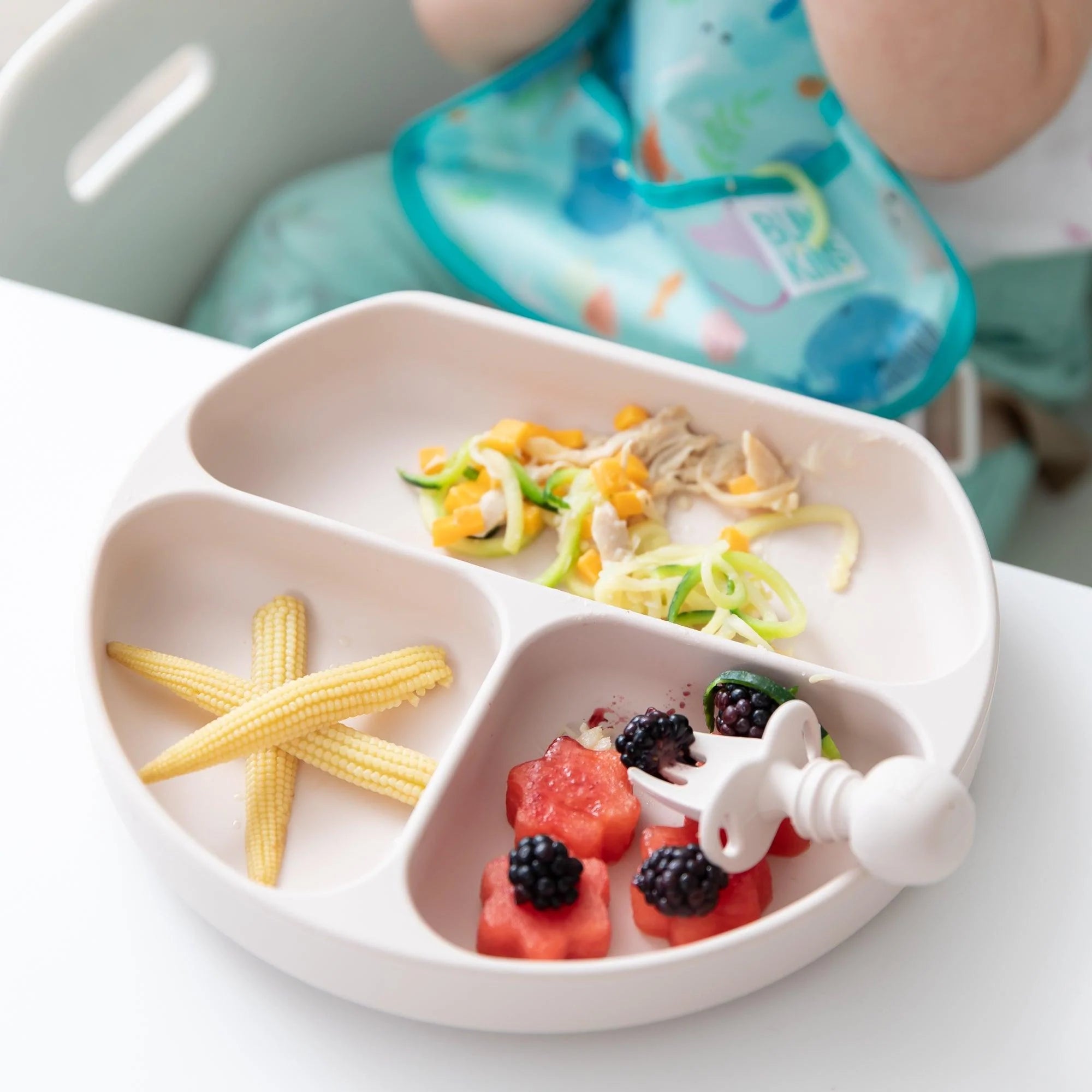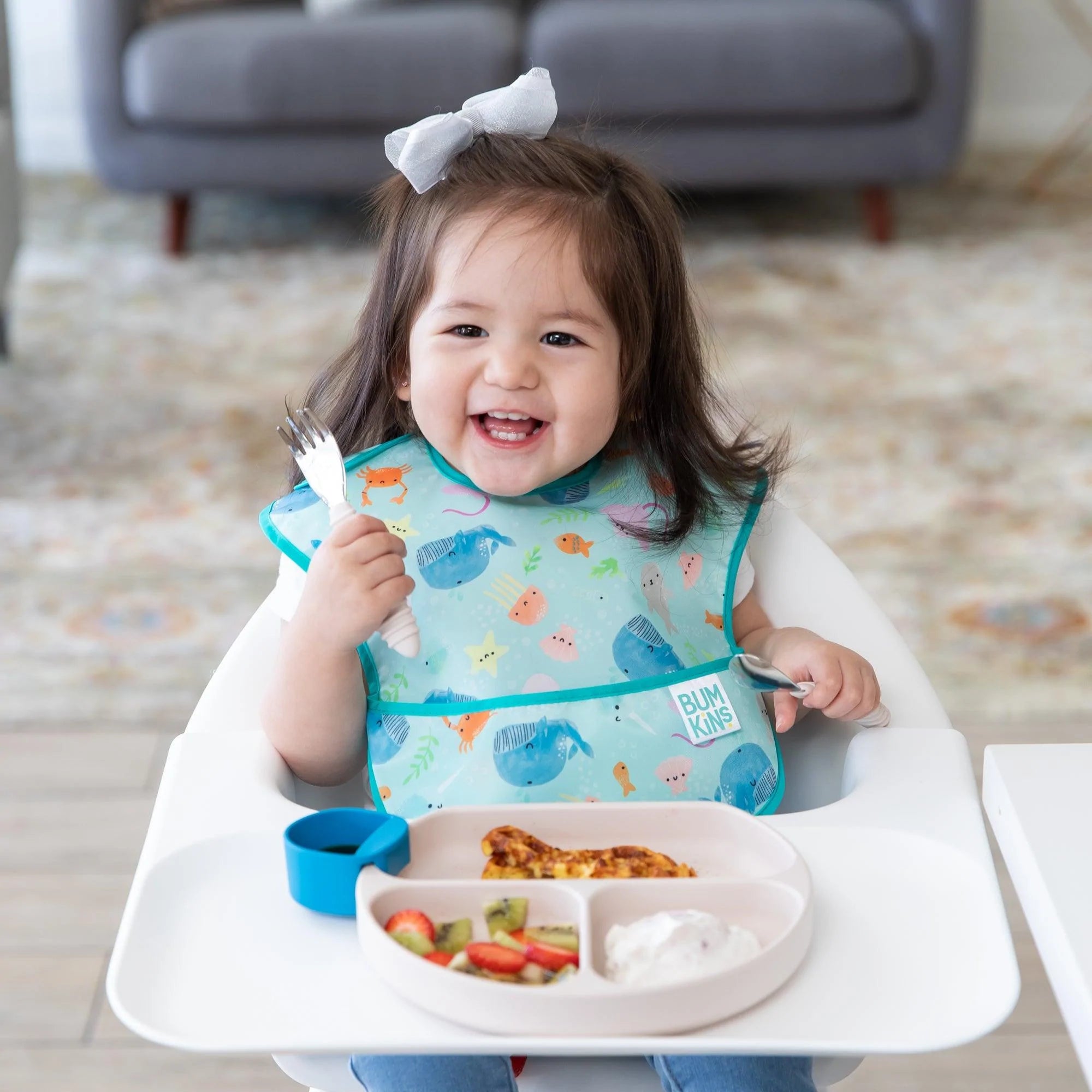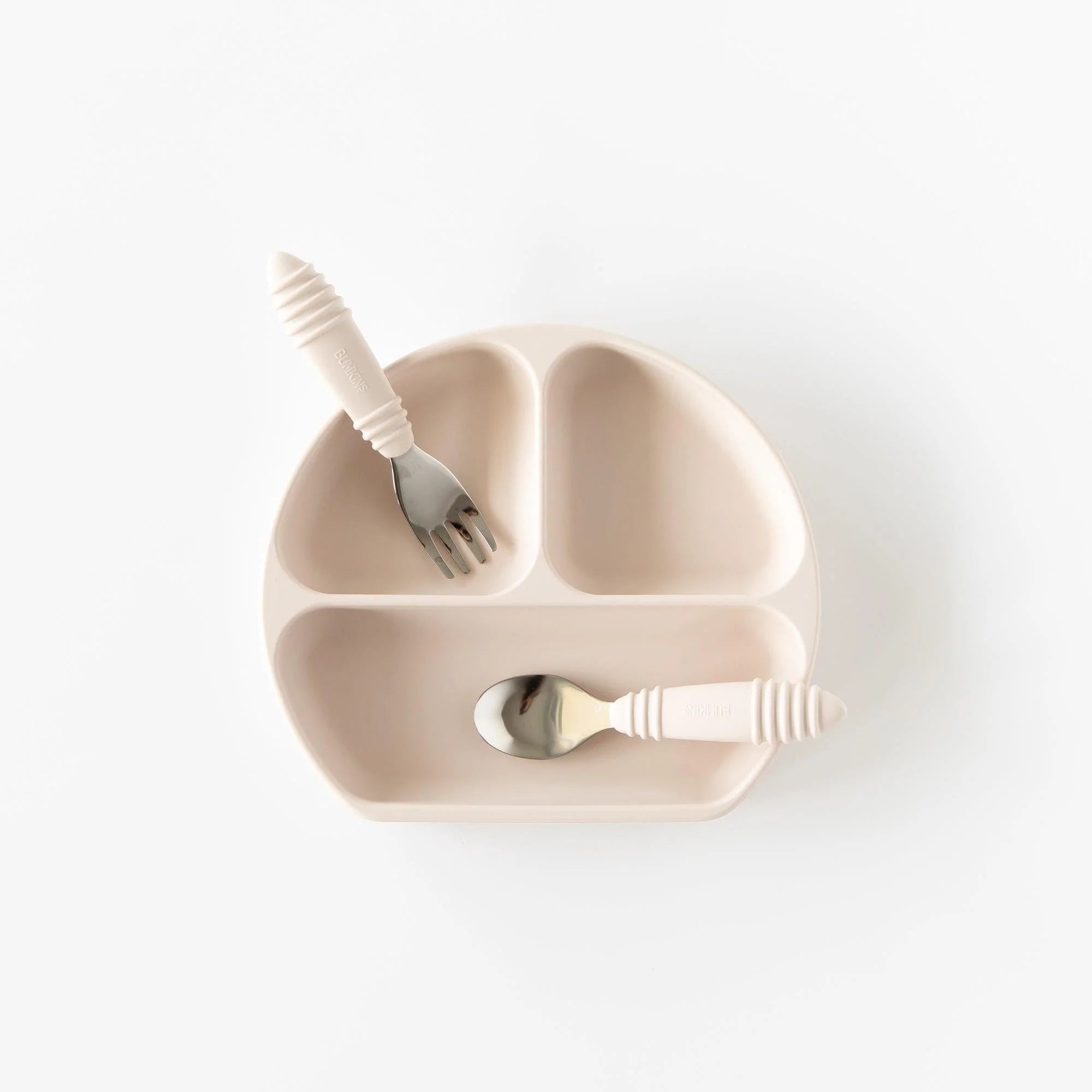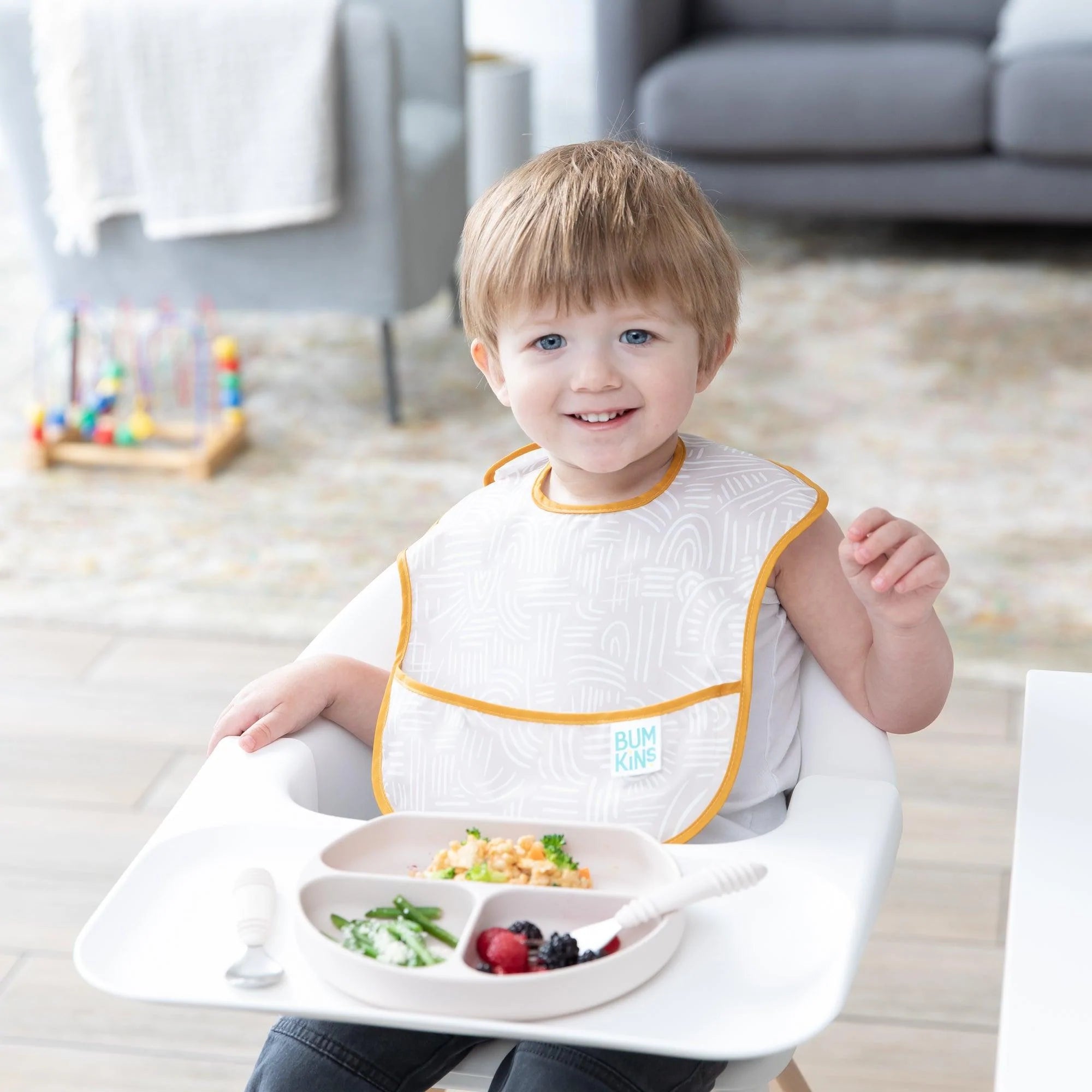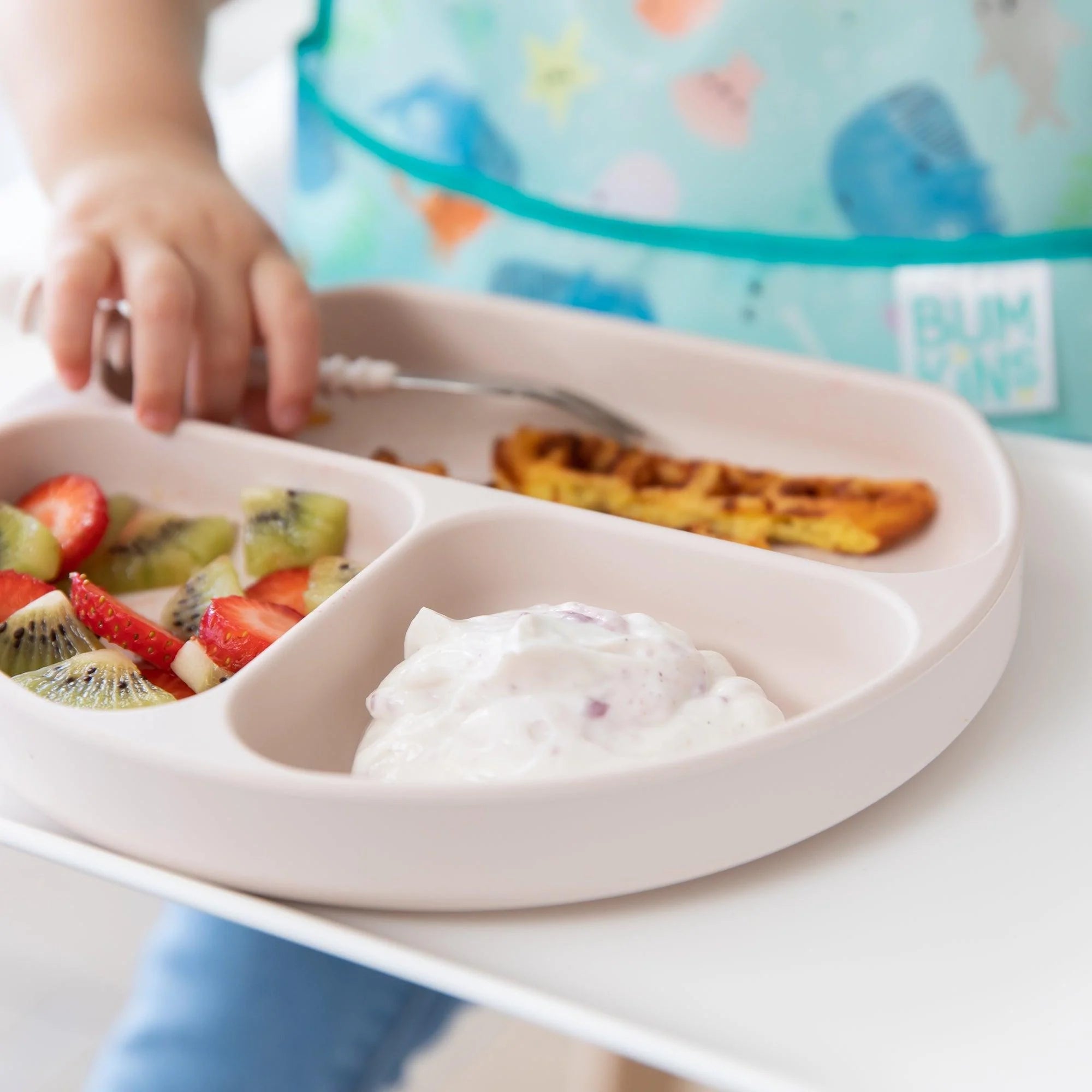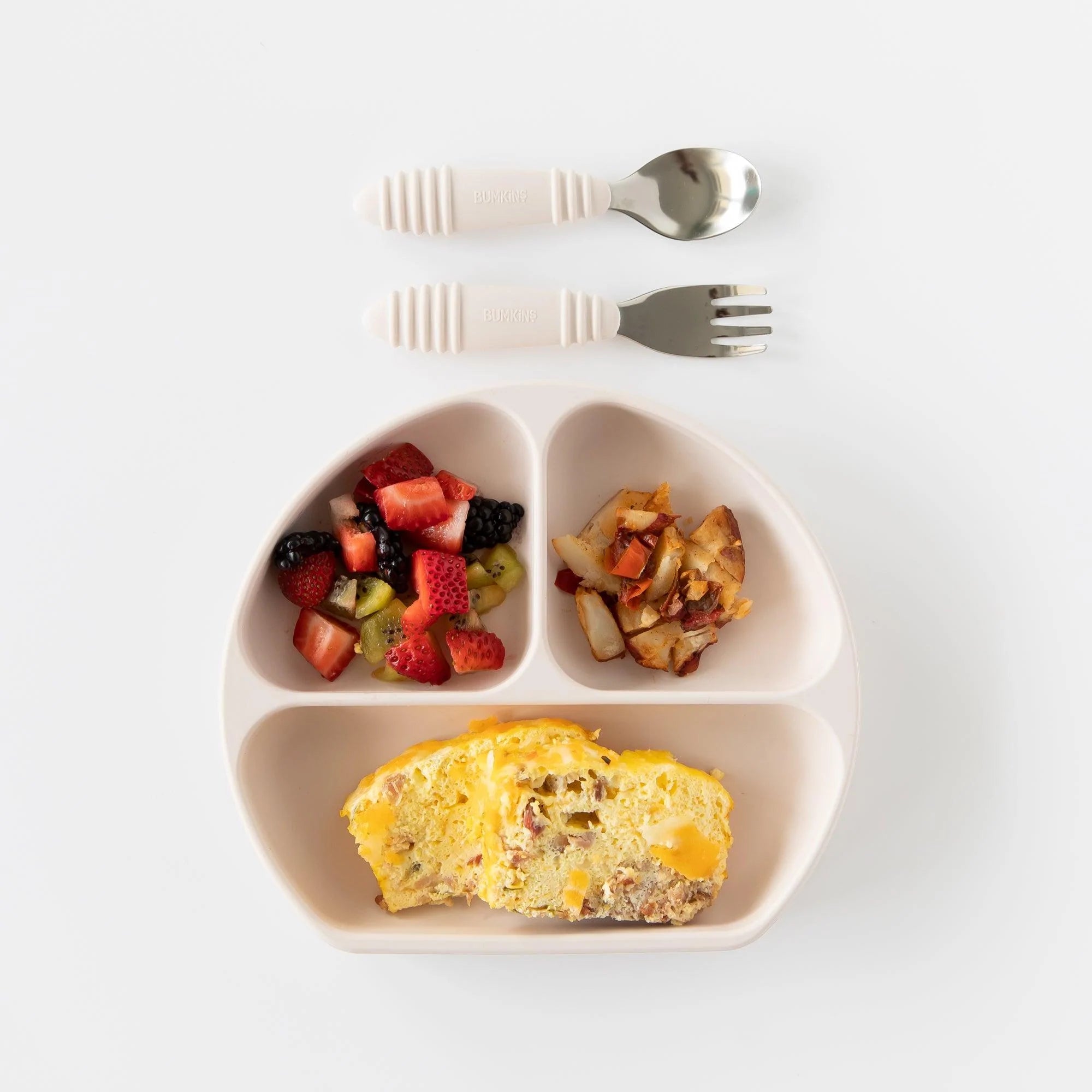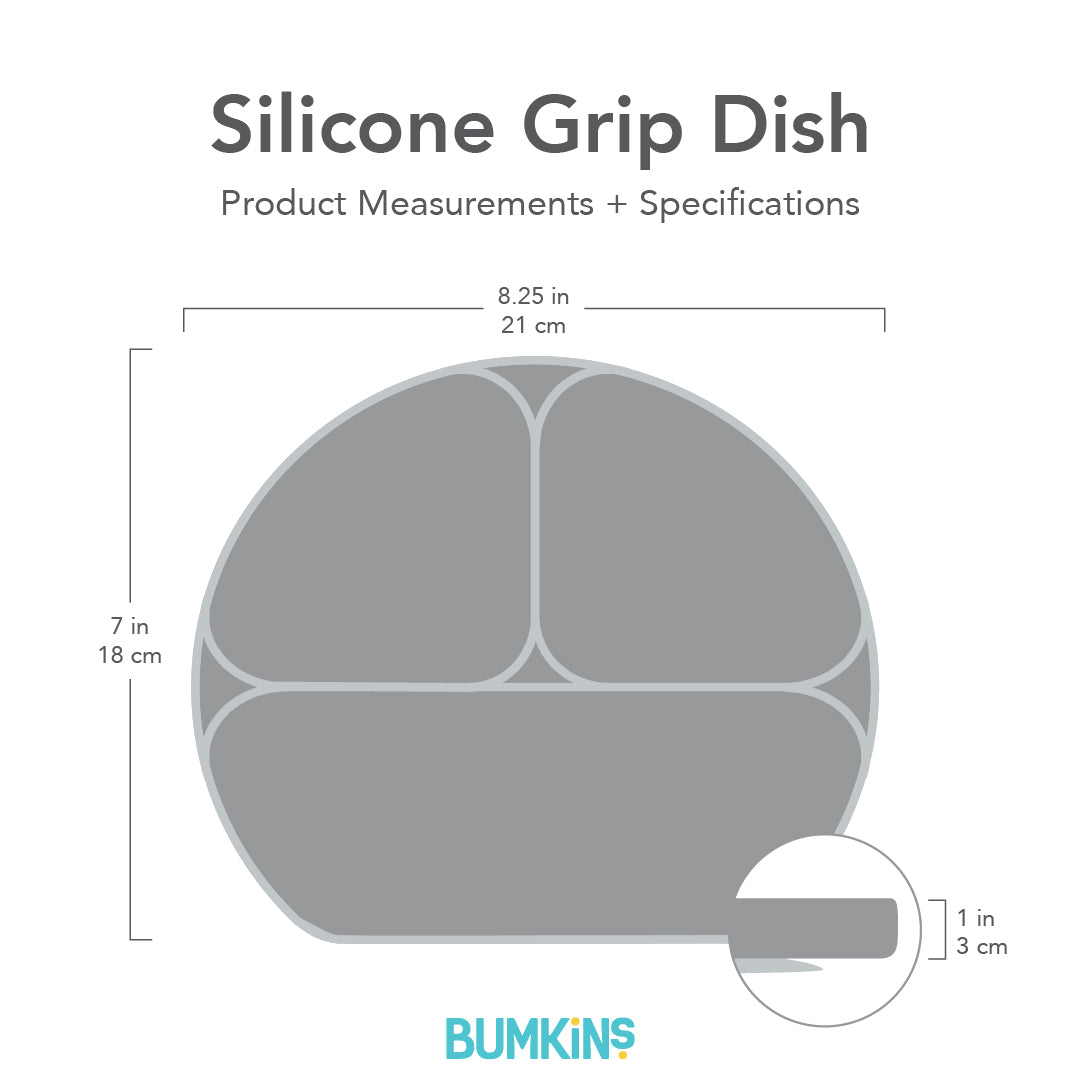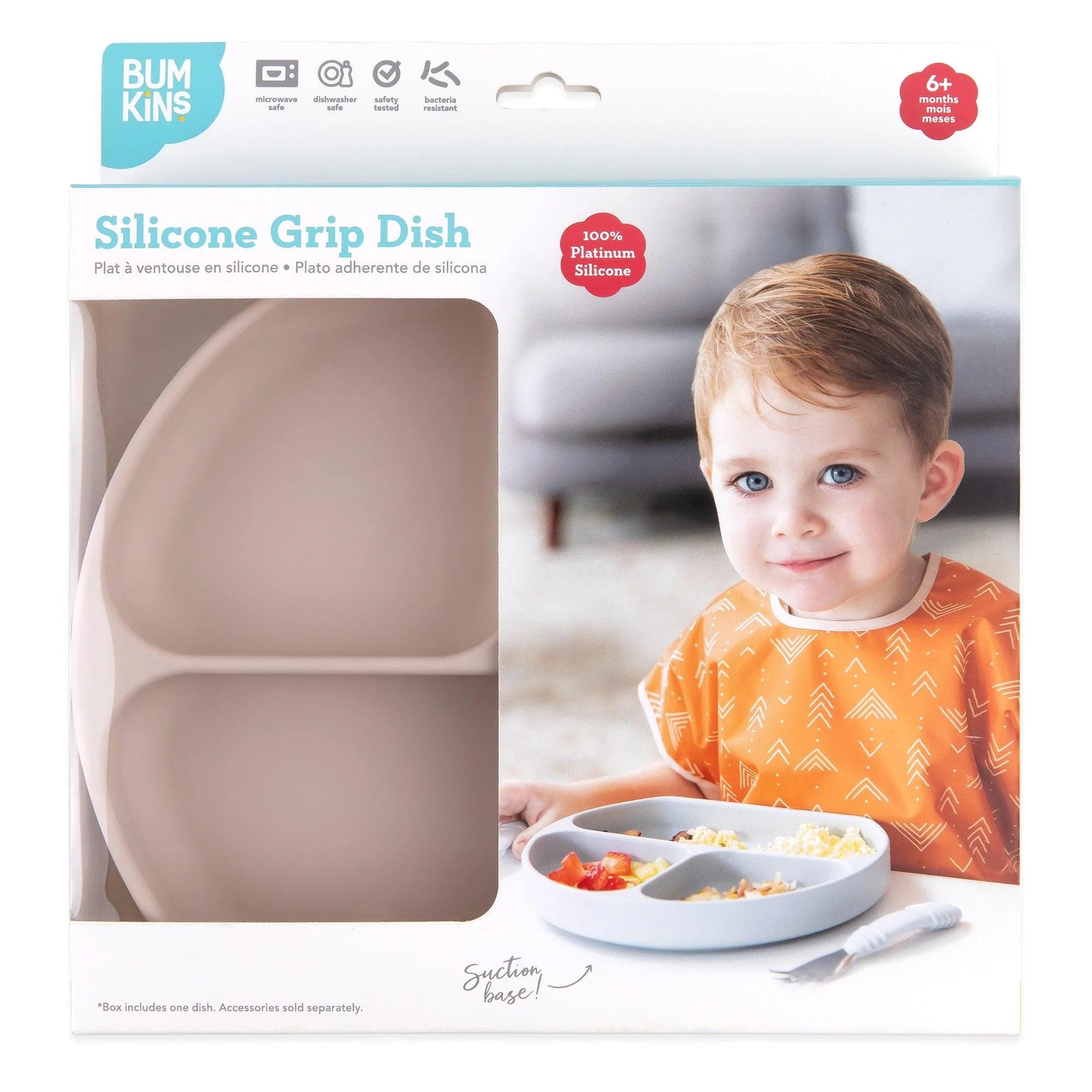 This Silicone Grip Dish in Sand will take you right to the desert! The Silicone Grip Dish is perfect for little ones learning to self-feed. This sectioned plate is sized for toddler portions and has a strong suction base that ensures the dish stays put on highchair trays or tables. The dish is made with 100% food-safe platinum silicone that's durable and resists stains and bacteria. Silicone can withstand high to low temperatures (from 400℉ down to -40℉), allowing the dish to go from the oven or microwave into the freezer for a quick cool down.
Oven safe up to 400°F/204°C
Dishwasher-safe (top rack)
Measures 

approximately 8" across x 7" tall x 1" deep

For ages 6 months and up

Safety tested using certified 3rd party labs to comply with US Federal CPSC safety regulations for Lead, Phthalates, BPA, BPS, Cadmium
View all Silicone Grip Dish colors or shop our First Feeding Sets for babies here. Has your little one's tummy sized up and is ready for bigger meals? Check out our 5 Section Grip Dish + Lid Set for bigger tummies! 
GD-SND