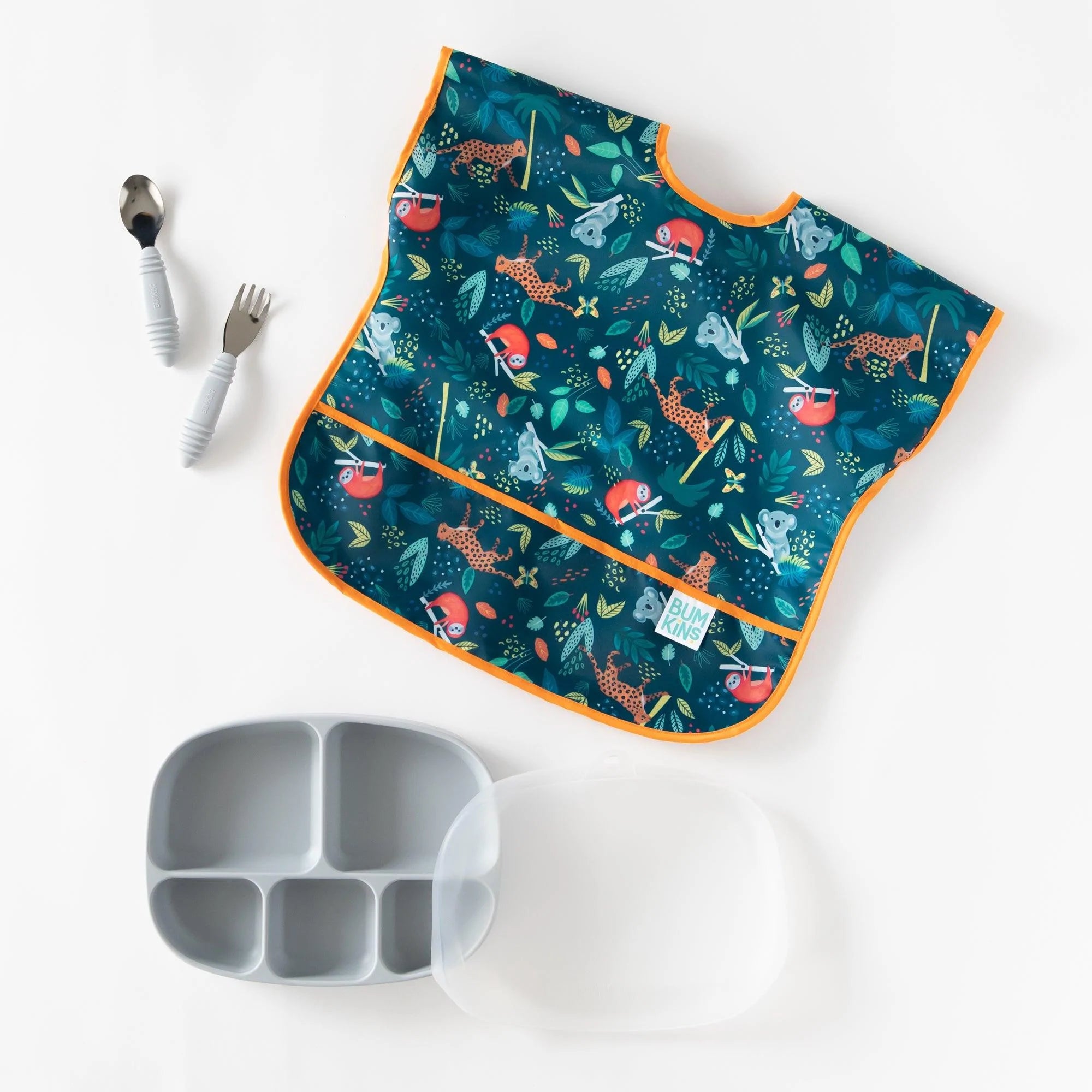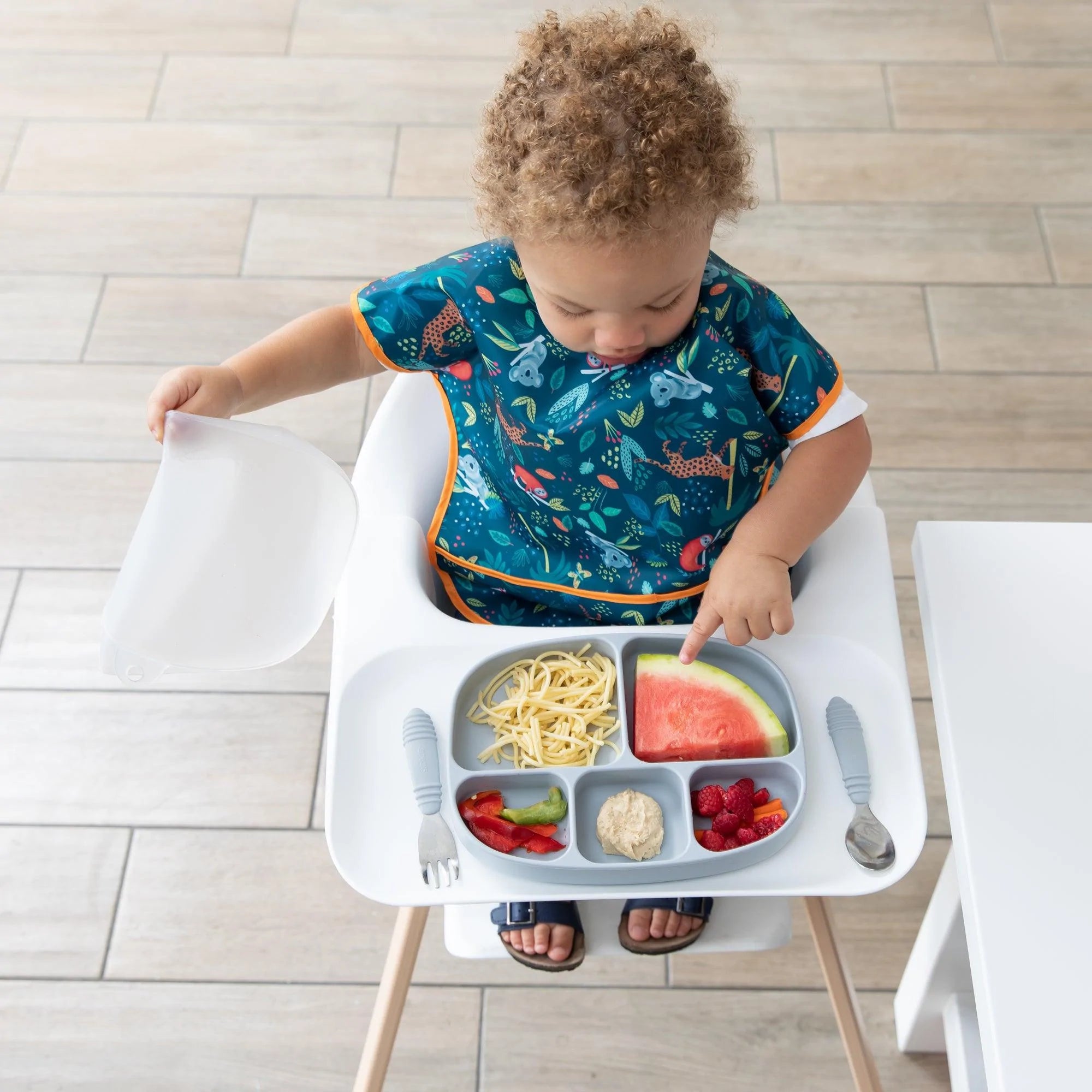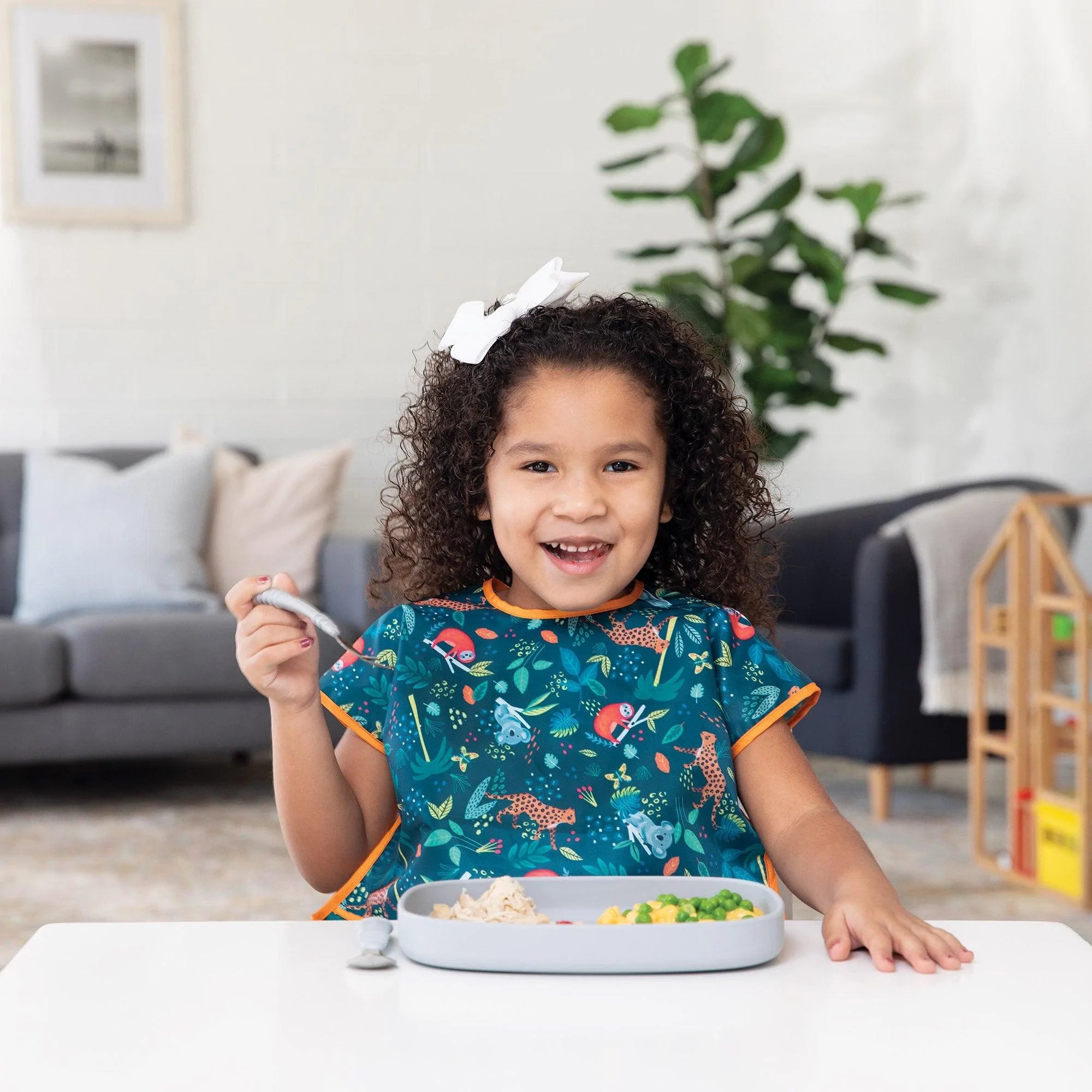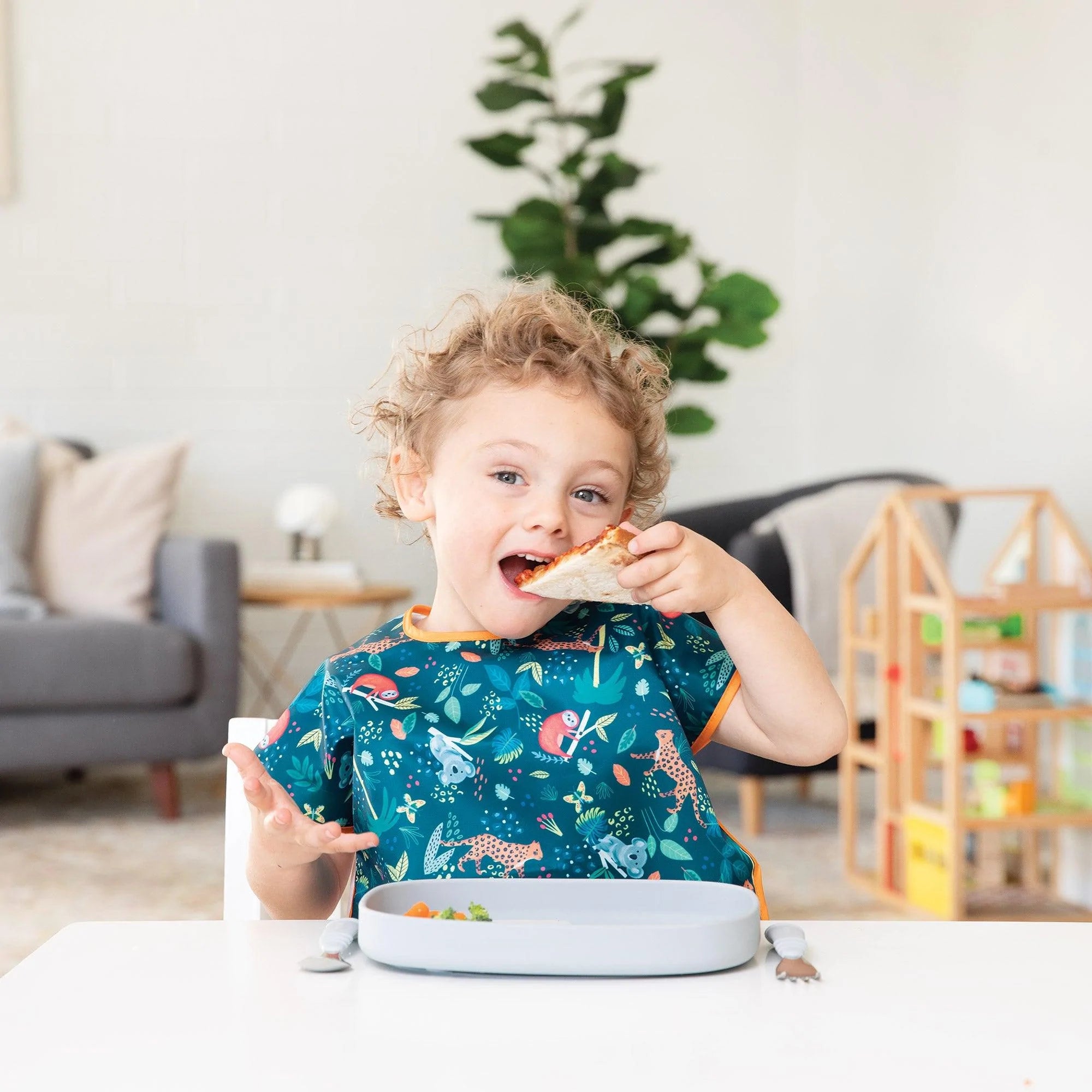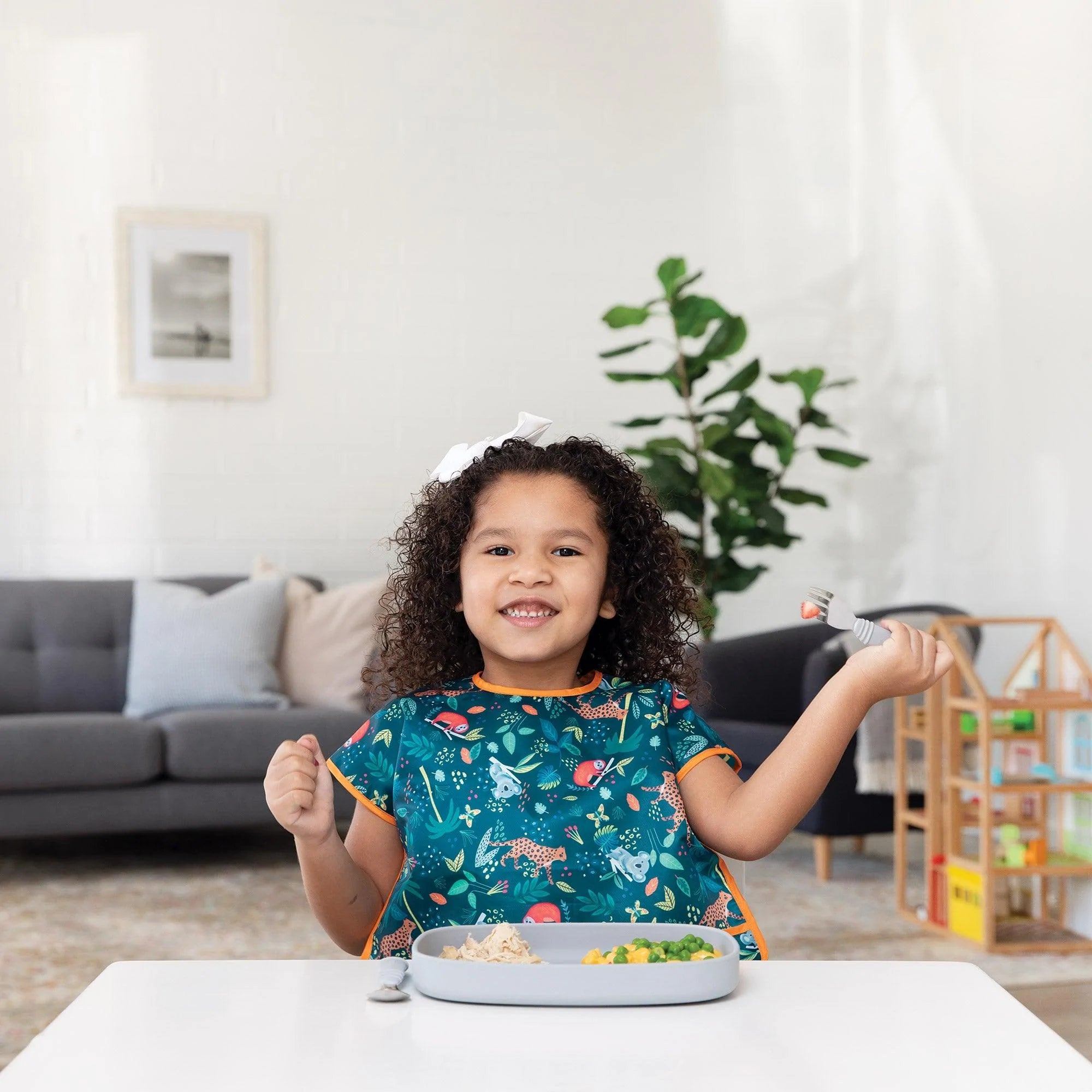 Little Toddlers Gift Set - Jungle
When it's time to feed little animal lovers, you'll want these products on hand. Experienced eaters will feel like big kids with this mealtime set. A Junior Bib protects from spills without looking like a regular bib. Upgrade them to a five-section Silicone Grip Dish with more compartments for their growing palate. The included lid allows for meal prepping or saving leftovers. A Spoon + Fork set is perfectly sized for toddlers' hands and lets them spear and scoop food on their own, just like a grownup.
 What's Included:
Junior Bib
Spoon + Fork Set
Silicone Grip Dish 5 Section with Lid
Bumkins gift box, Jungle & Animal Print tissue paper, and sticker. 
Product Dimensions
Junior Bib measures approximately 15" across, 14" from neck down, and 16" sleeve to sleeve

Spoon + Fork measure approximately 5.5" long x 1.25" wide

Silicone Grip Dish (5 Section) measures approximately 9.5" across x 7" tall x 1" deep
 Shop more Jungle & Animal Prints.
Our gift sets are only available to the United States and its territories, and Canada.
GFBTB1-52X1