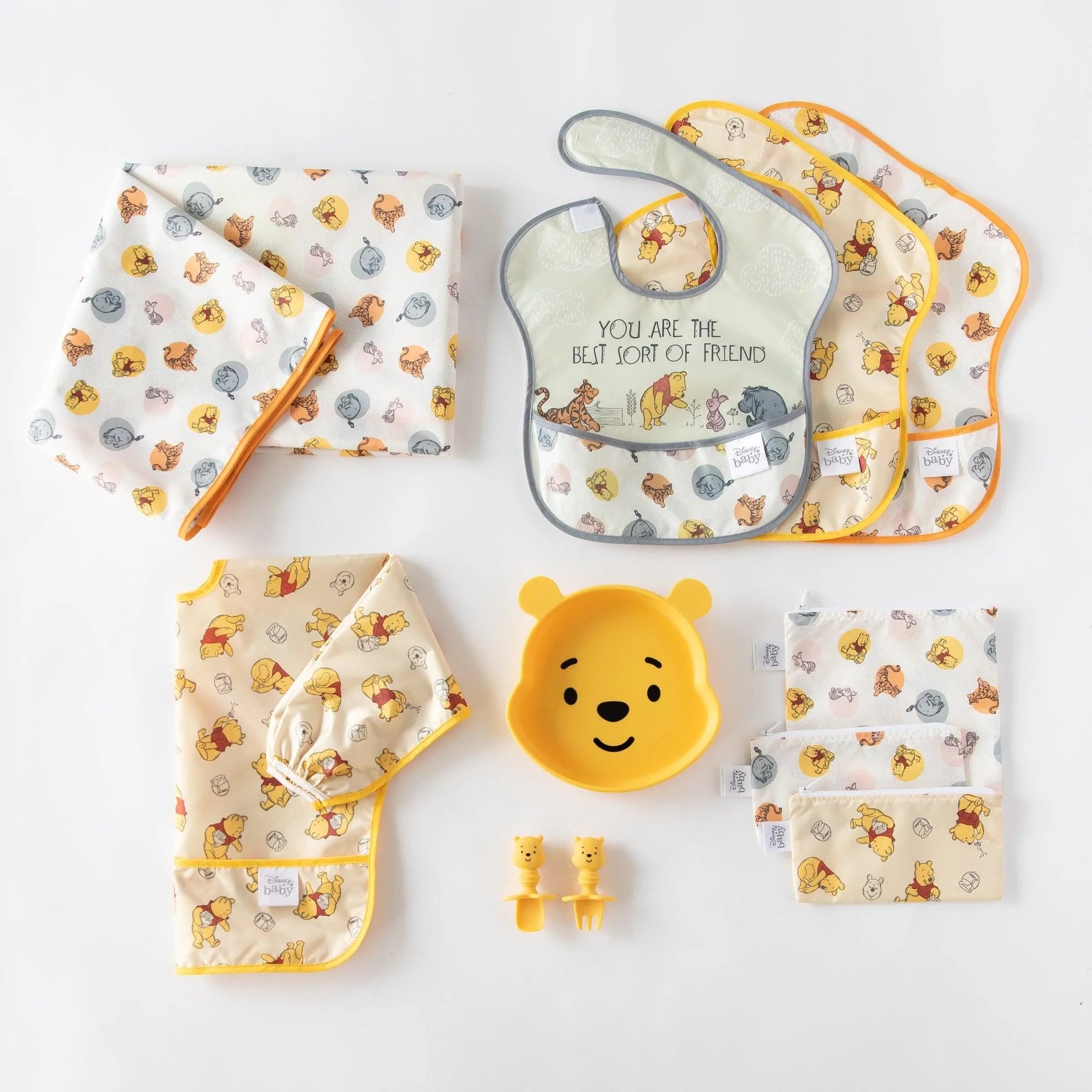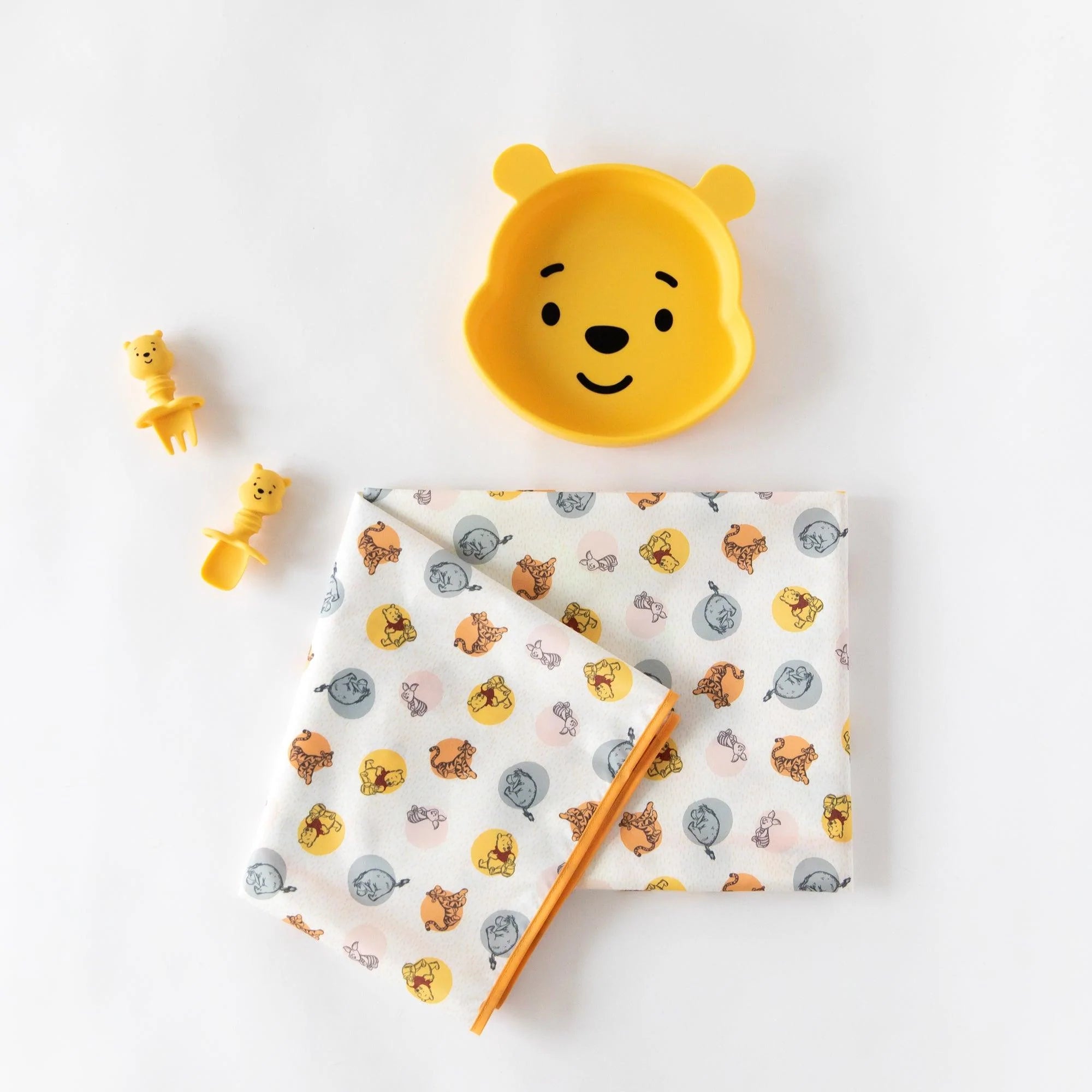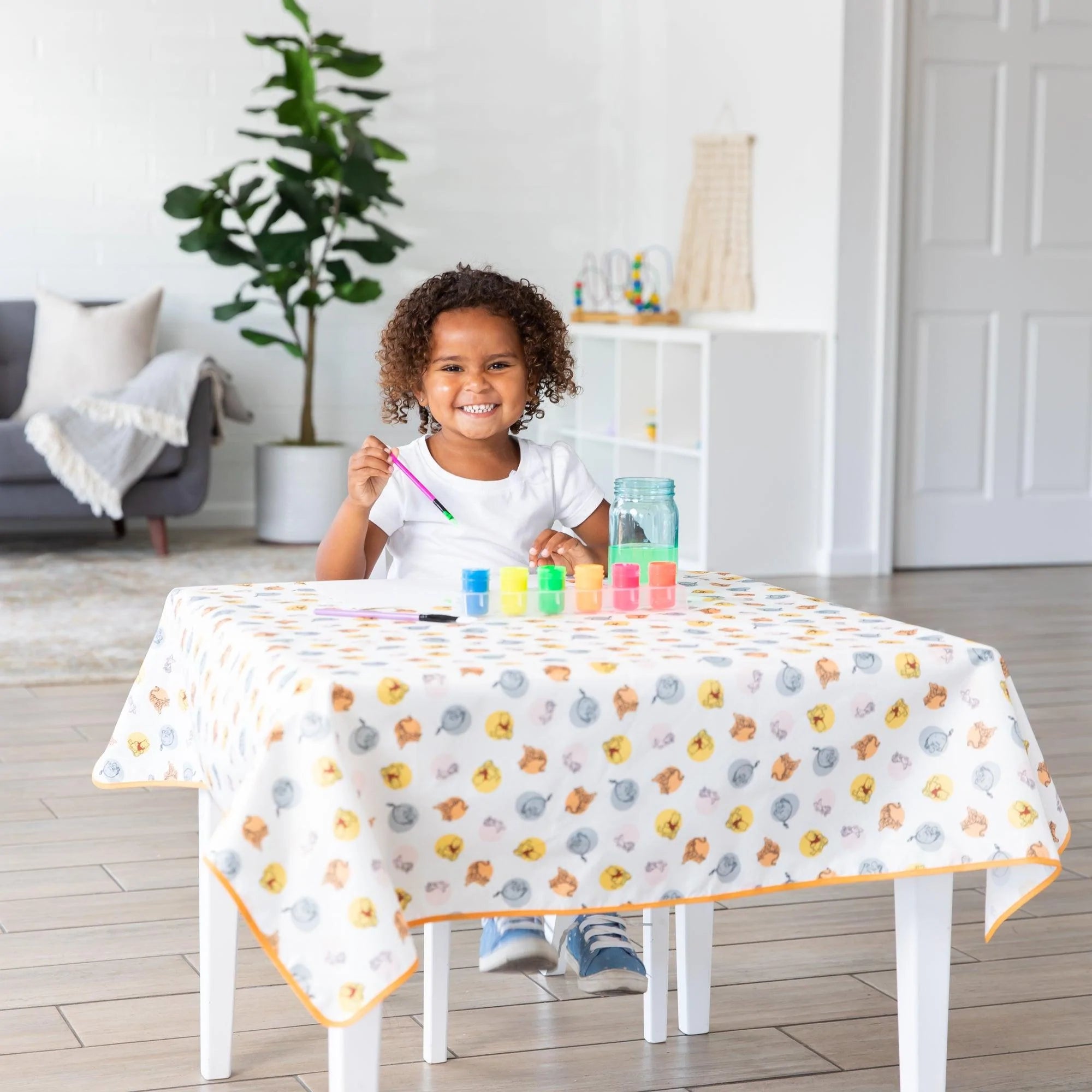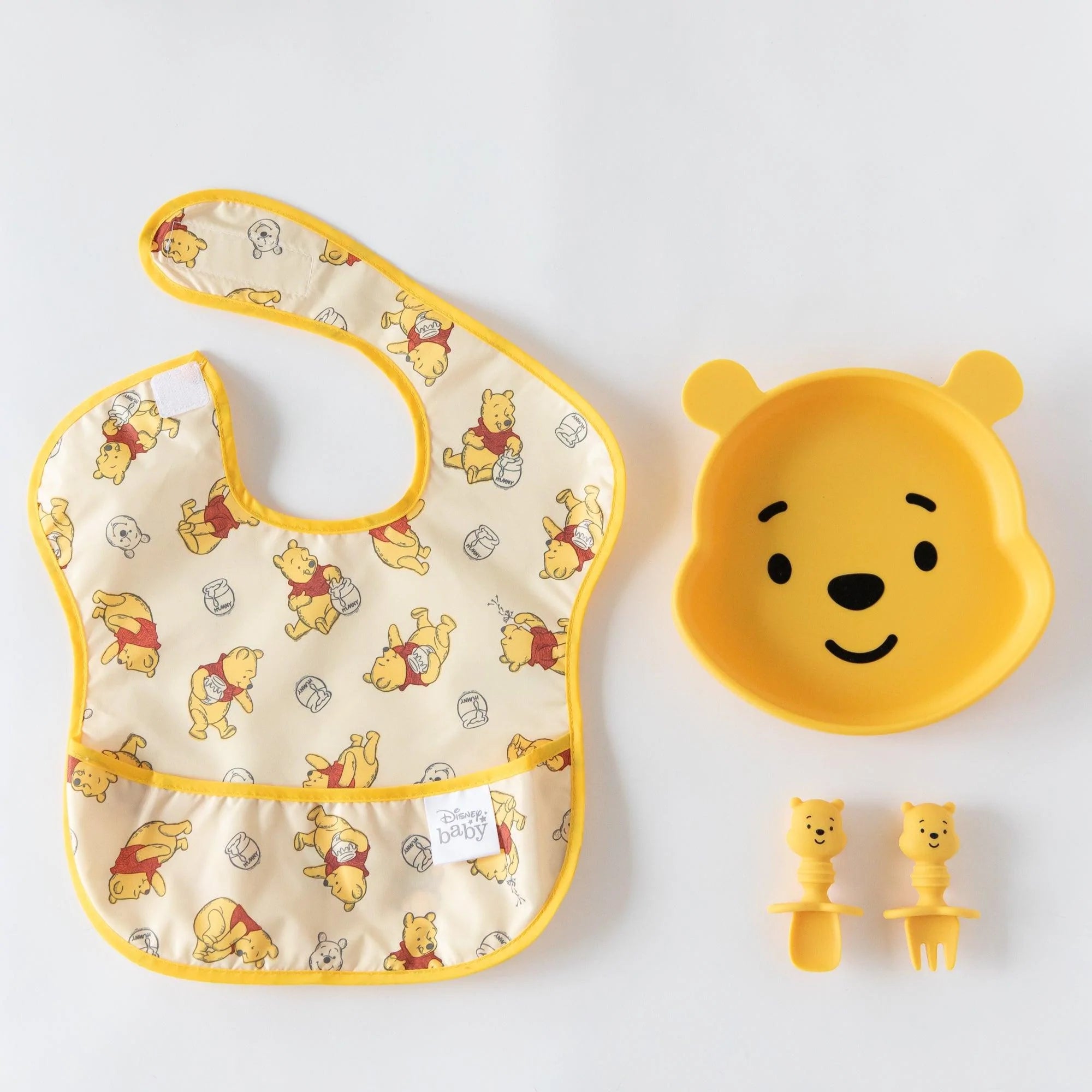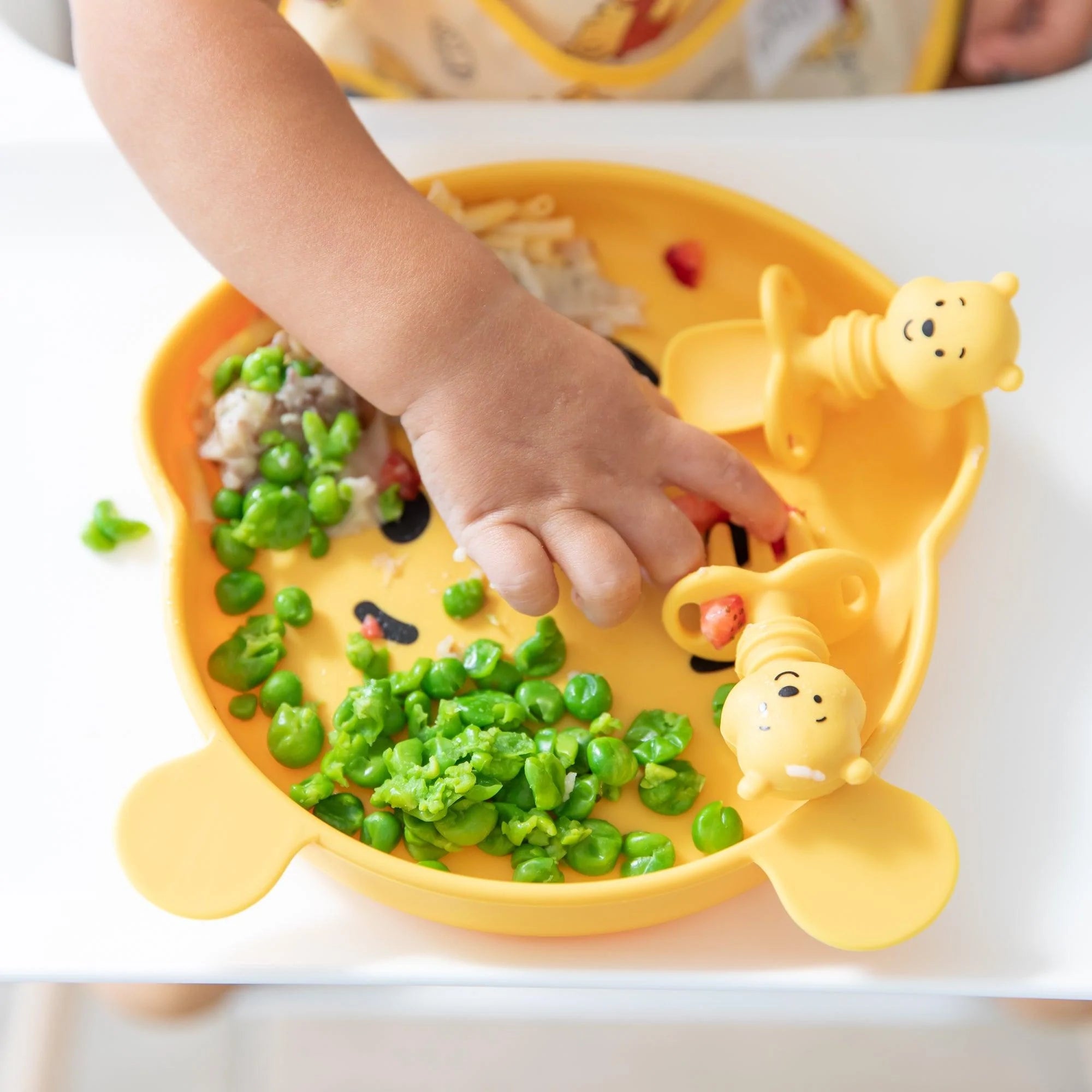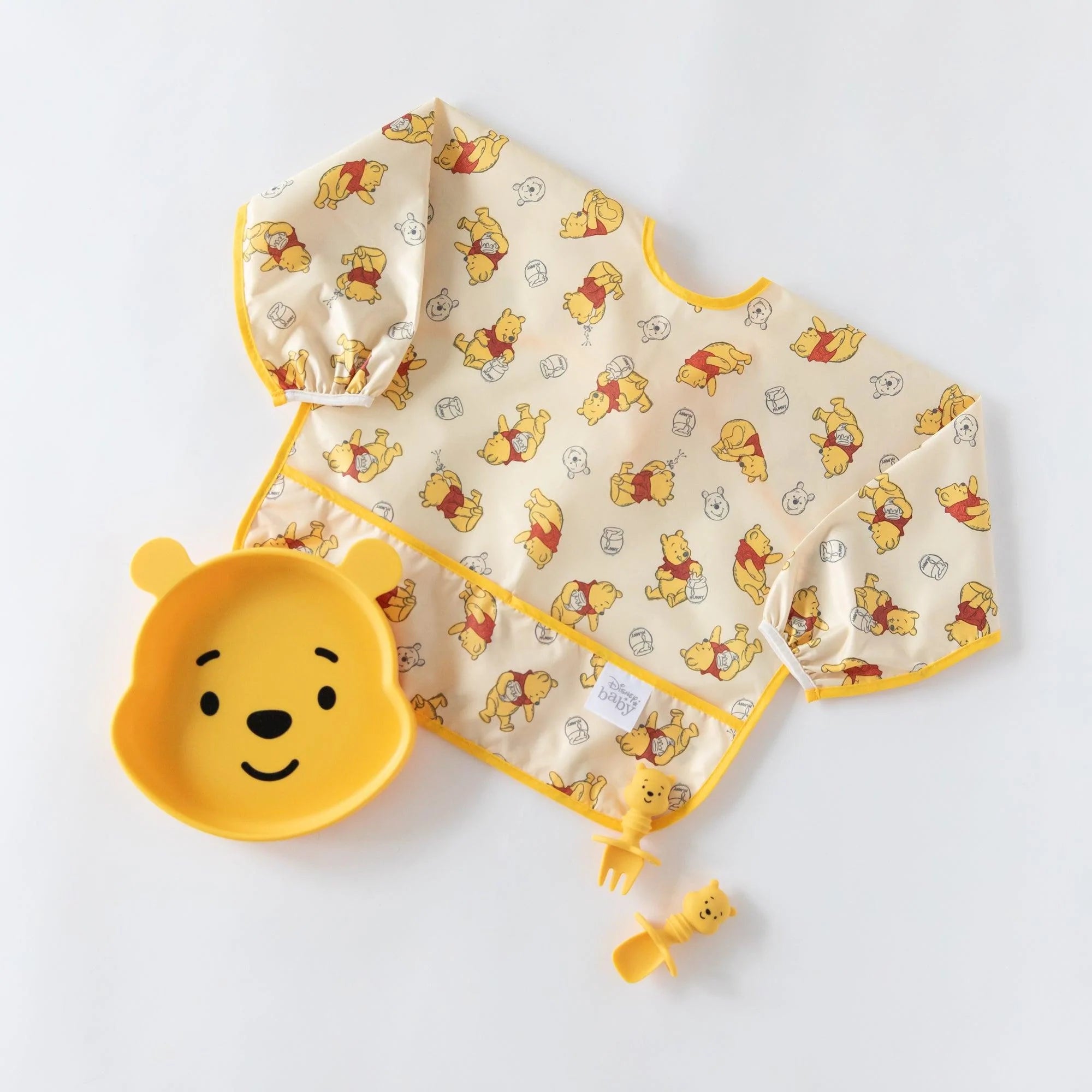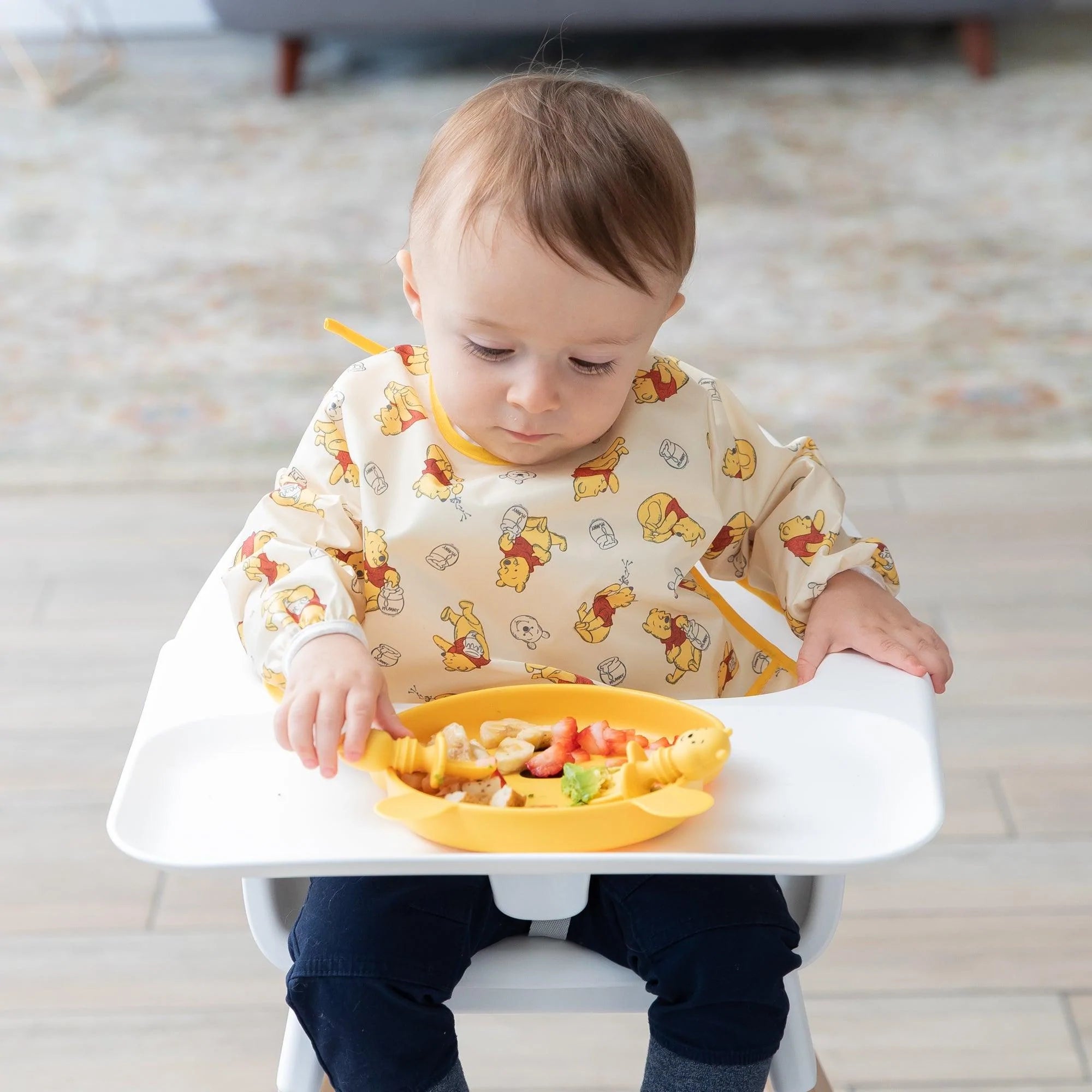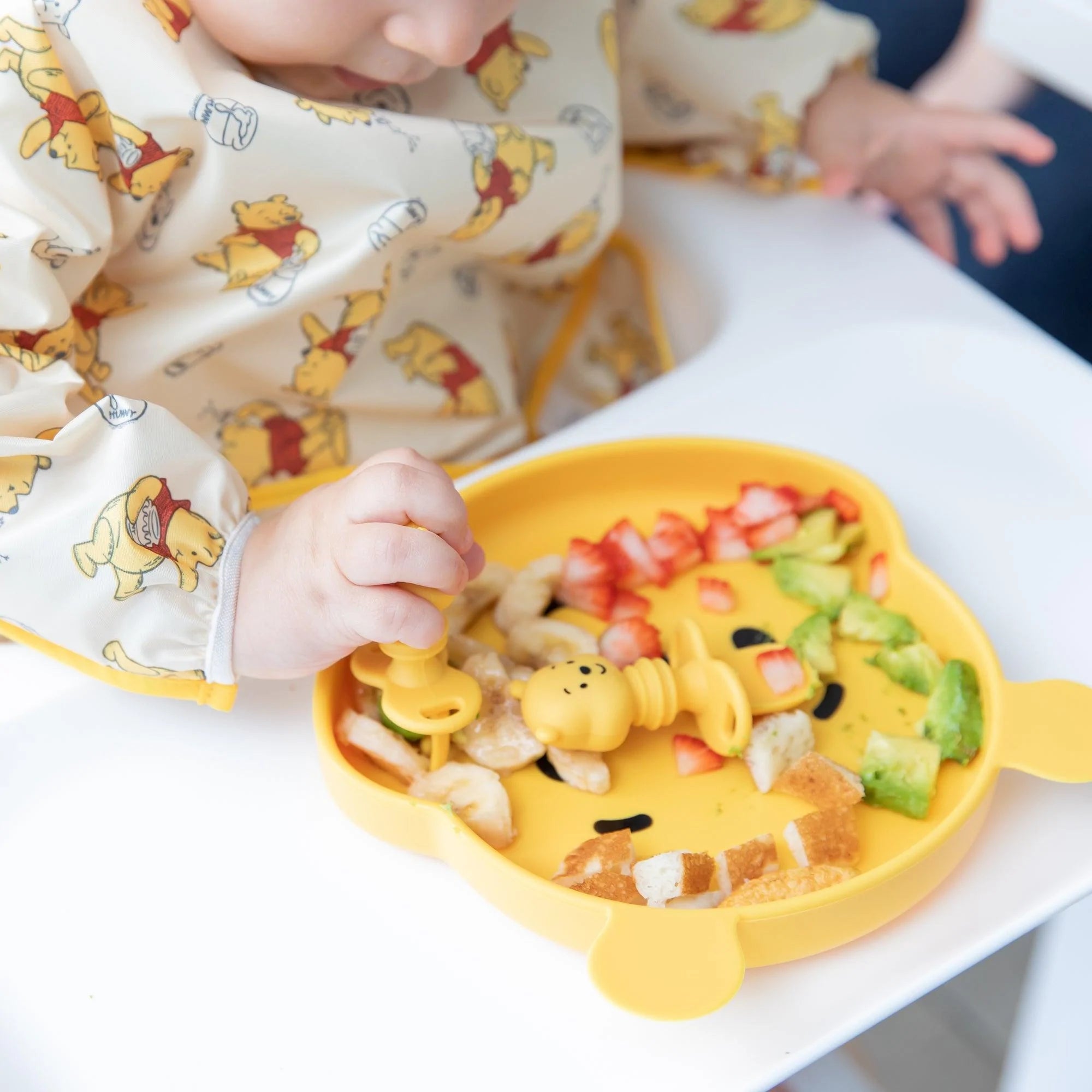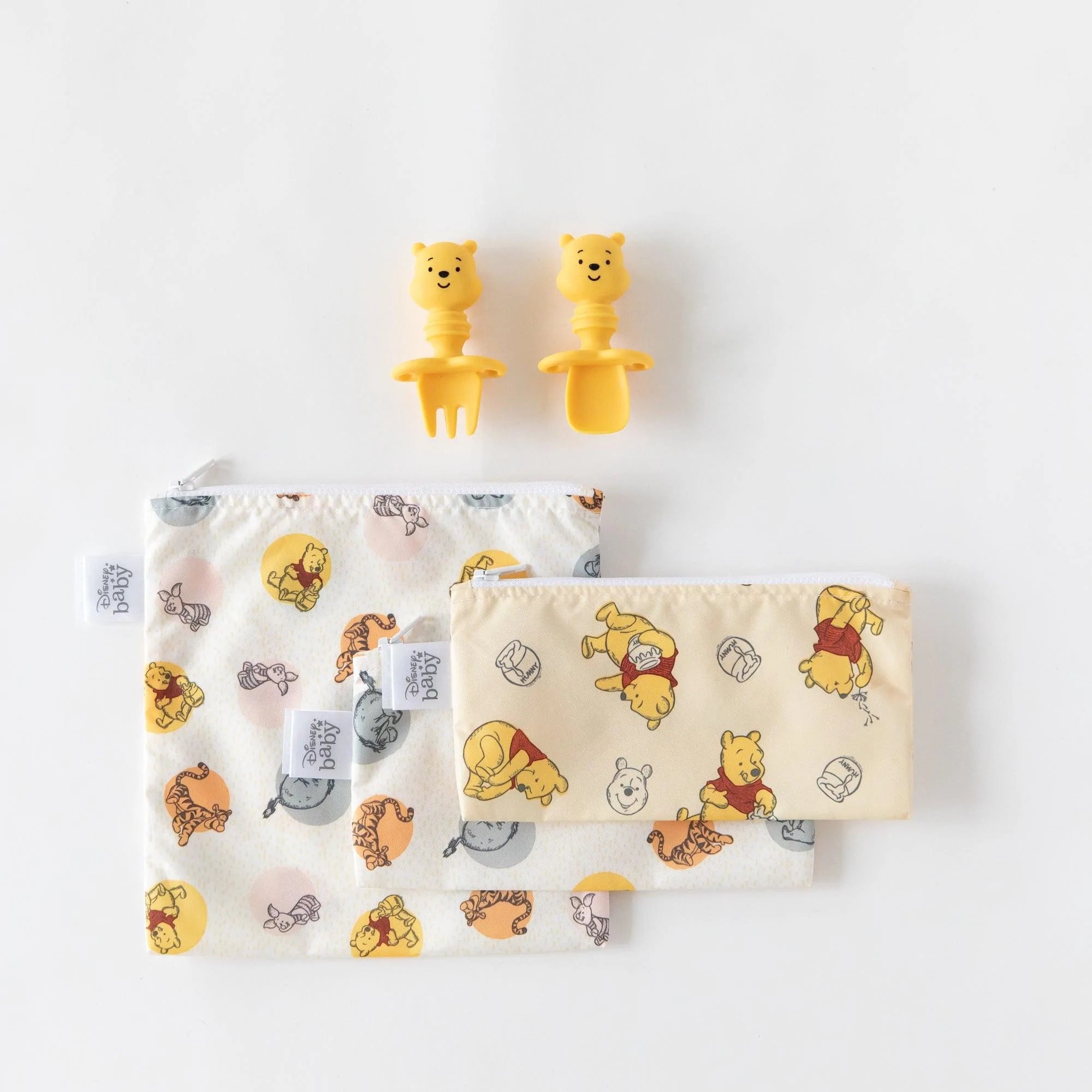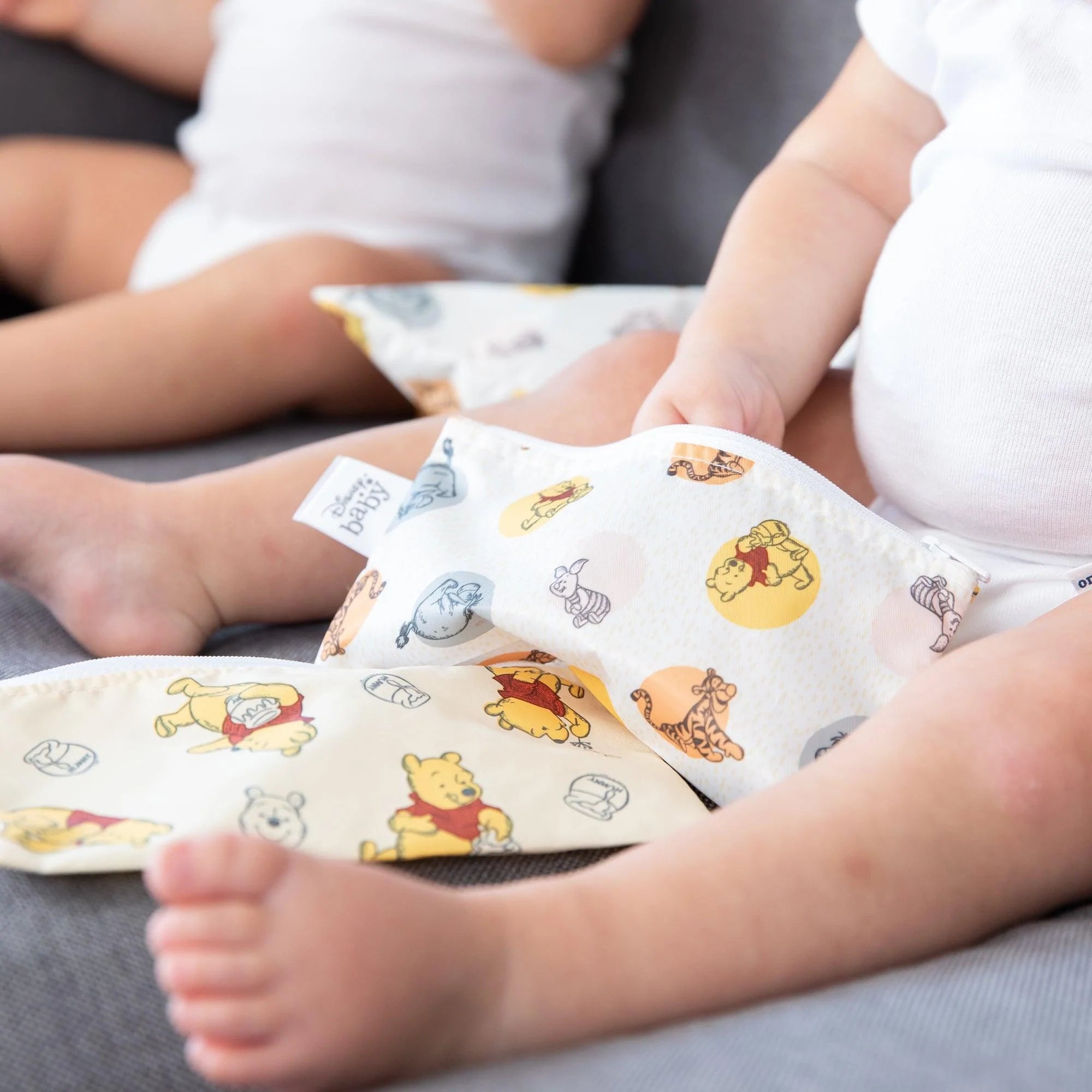 Disney Ultimate Gift Bundle: Winnie The Pooh
Your little Winnie the Pooh fan will be tickled with this bundle of some of our favorite products featuring everyone's favorite silly ol' bear. The bundle includes a SuperBib® 3-Pack and a Sleeved Bib to keep them mess-free, a Silicone Grip Dish, a set of Silicone Chewtensils®, a Splat Mat, and a set of three Snack Bags.
What's Included:
SuperBib® 3-Pack
Sleeved Bib
Winnie the Pooh Silicone Grip Dish
Winnie the Pooh Chewtensils®
Snack Bag 3-Pack
Splat Mat
B

randed Disney Baby Box, Winnie the Pooh tissue paper, and Winnie the Pooh sticker.
Product Dimensions:
SuperBibs measure approximately 11.5" shoulder to shoulder and 8.5" from neck down

Sleeved Bib measures approximately 14" across the chest, 13" from neck down, and 32" across cuff to cuff

Chewtensils measure approximately 3" long x 1.25" wide

Silicone Grip Dish measures approximately

7" across x 7" tall x 1" deep

Large Snack Bag measures approximately 7"x 7"; Small Snack Bags measure approximately 3.5"x 7"

Splat Mat measures approximately 42" x 42"
Shop more Winnie the Pooh.
Our gift sets are only available to the United States and its territories, and Canada.
GFBUD1-DWPX5