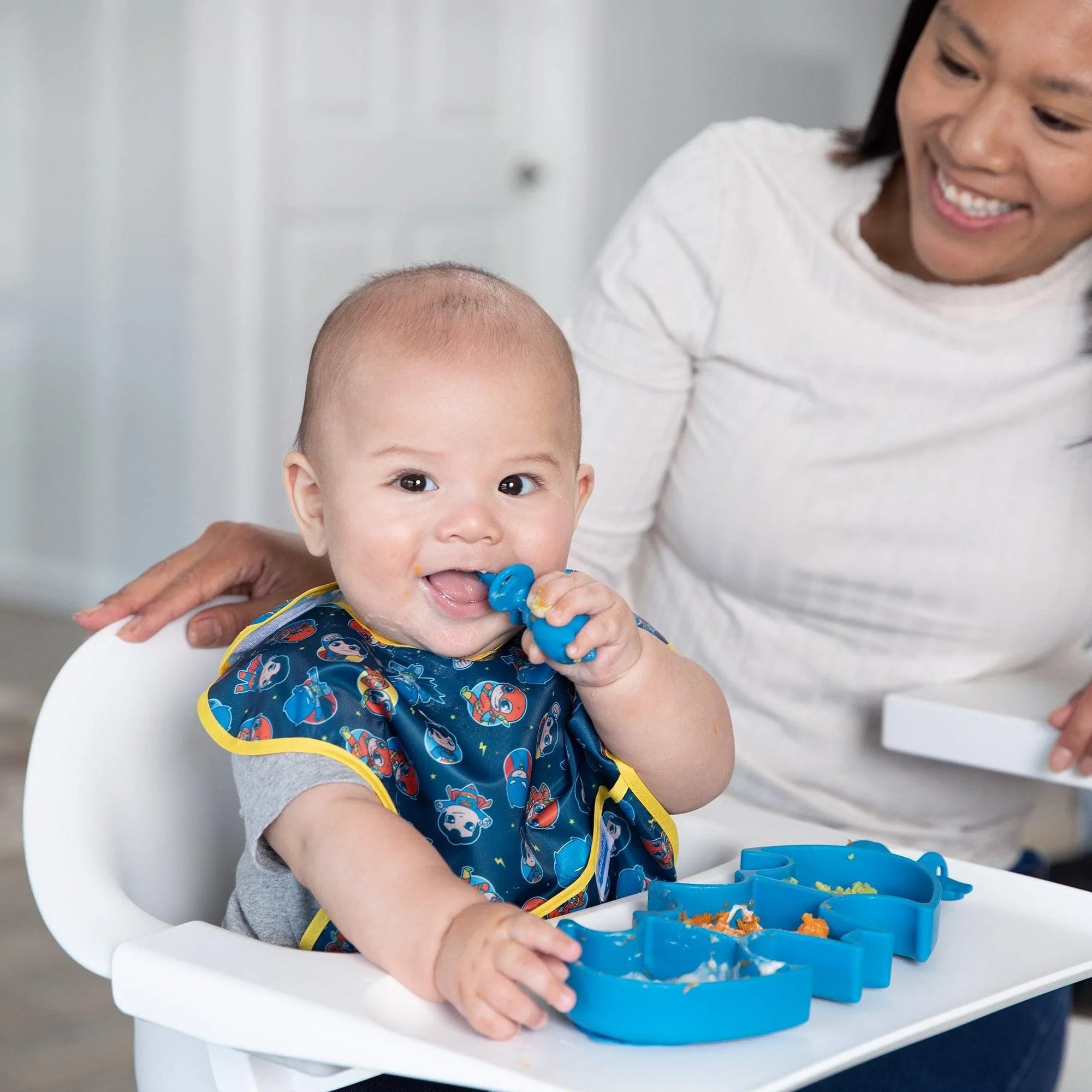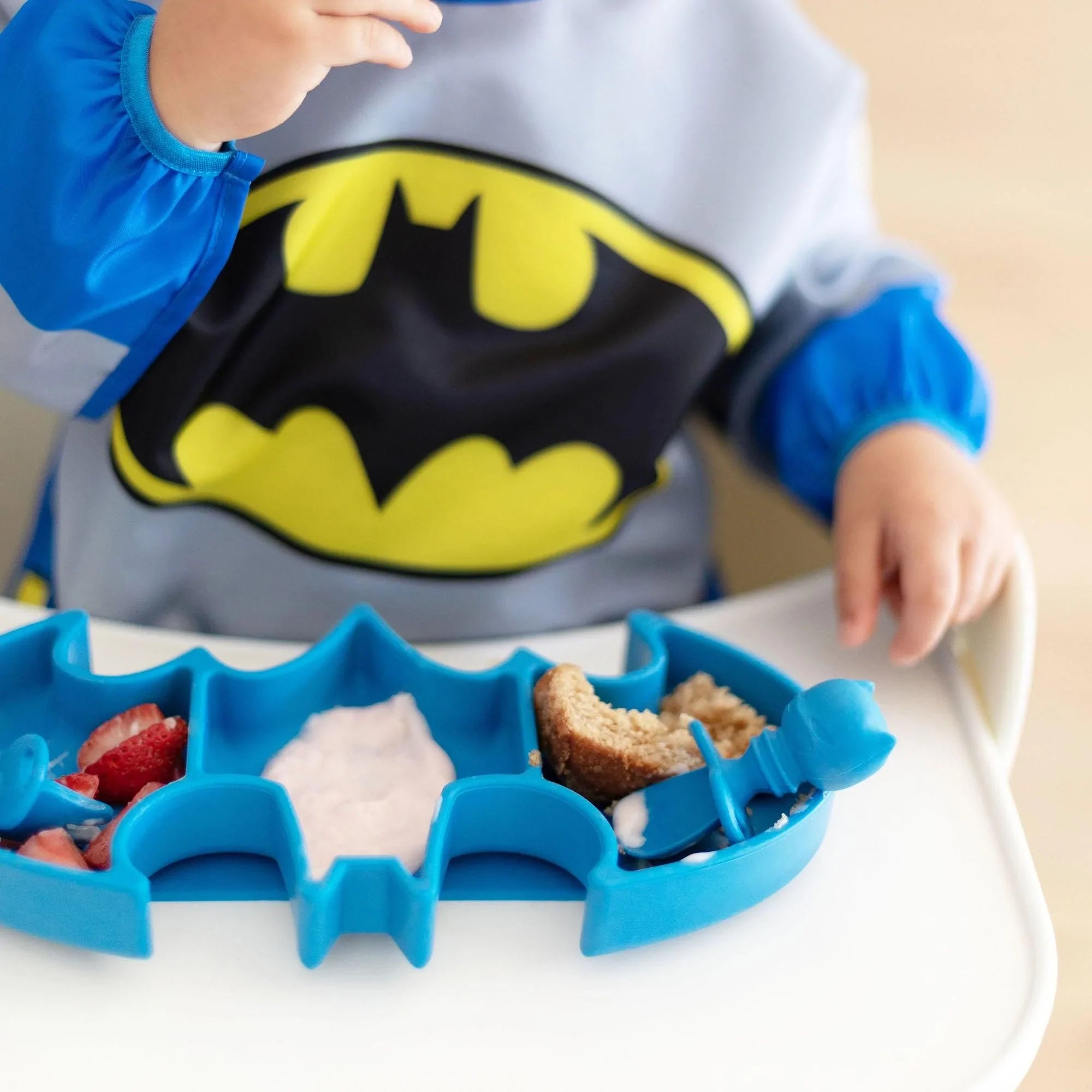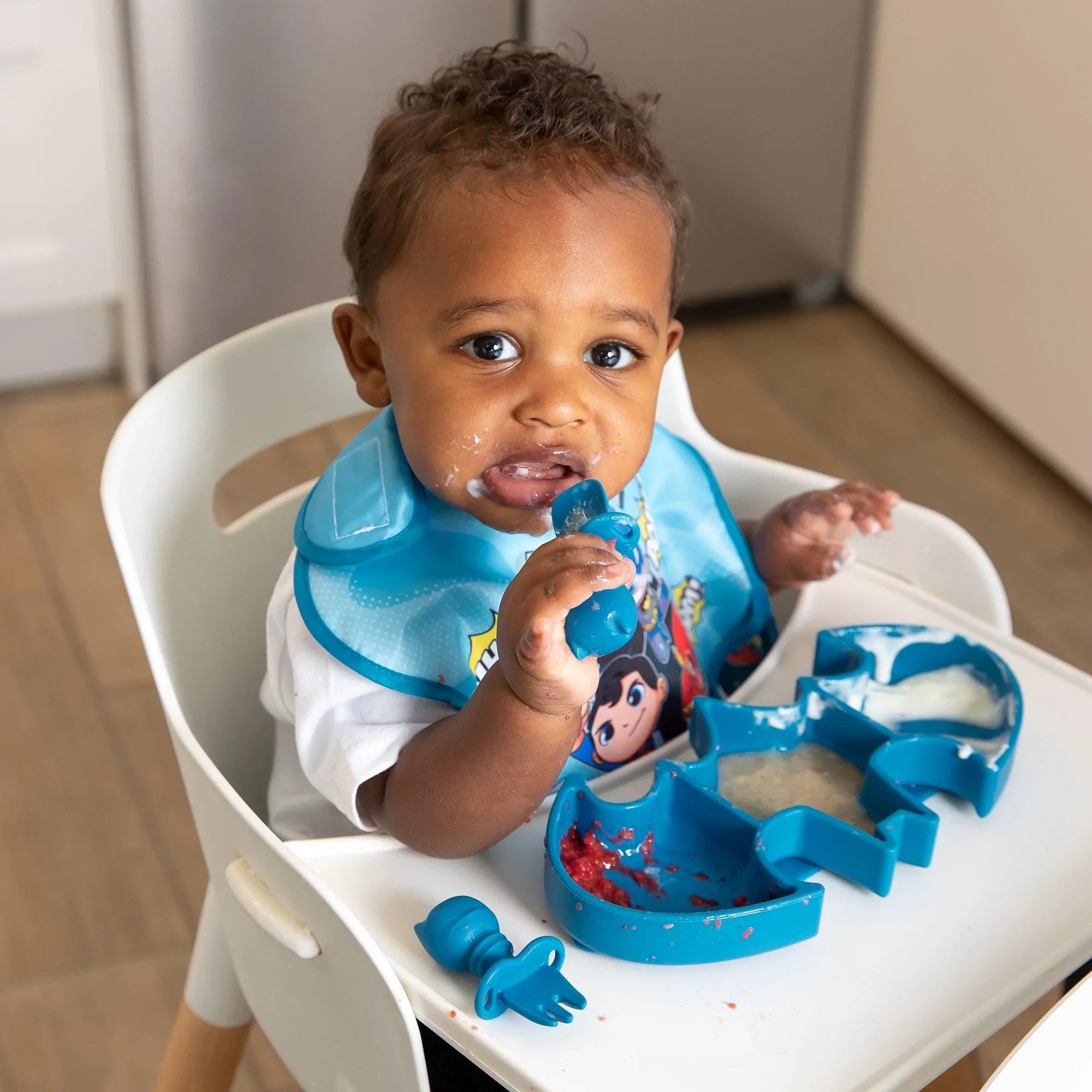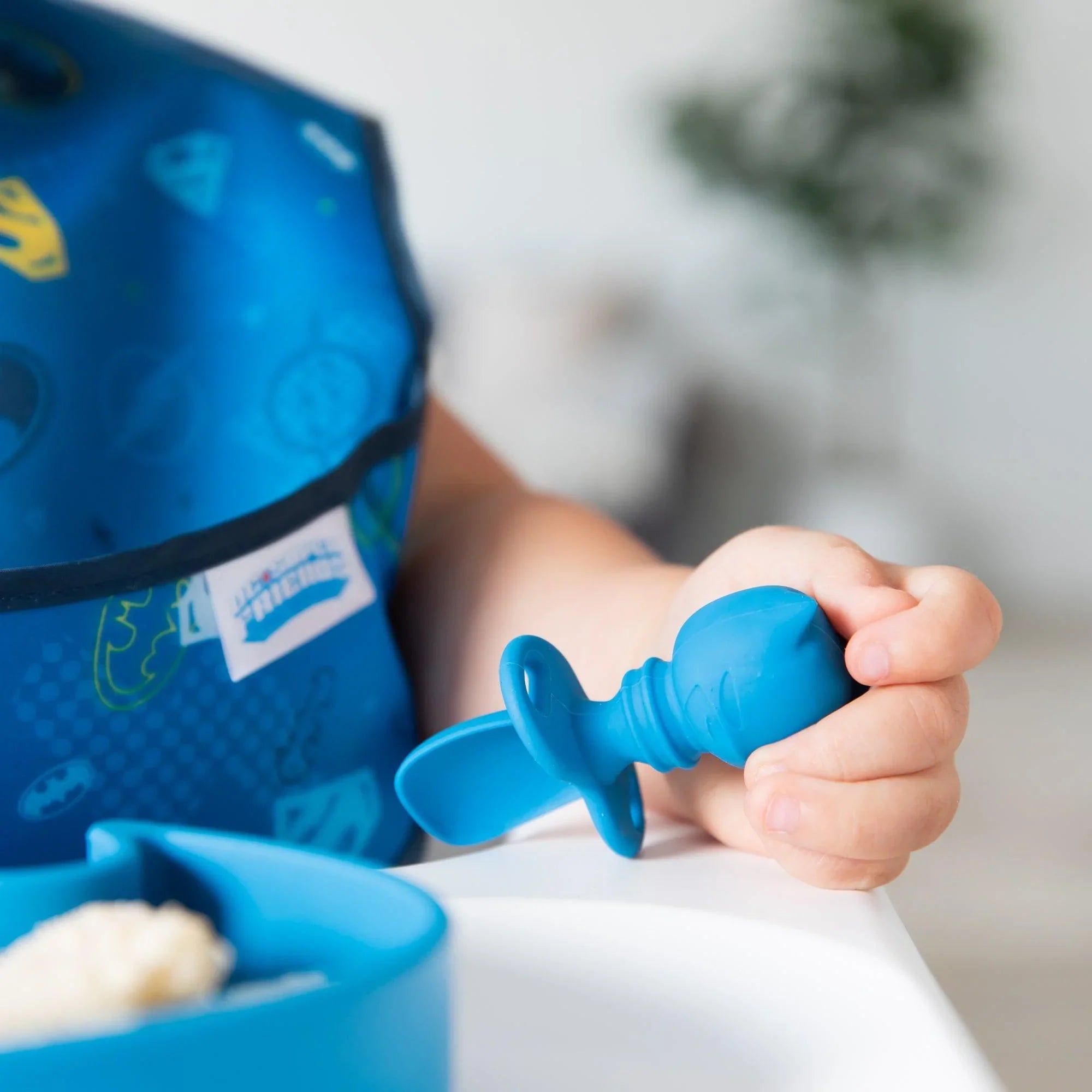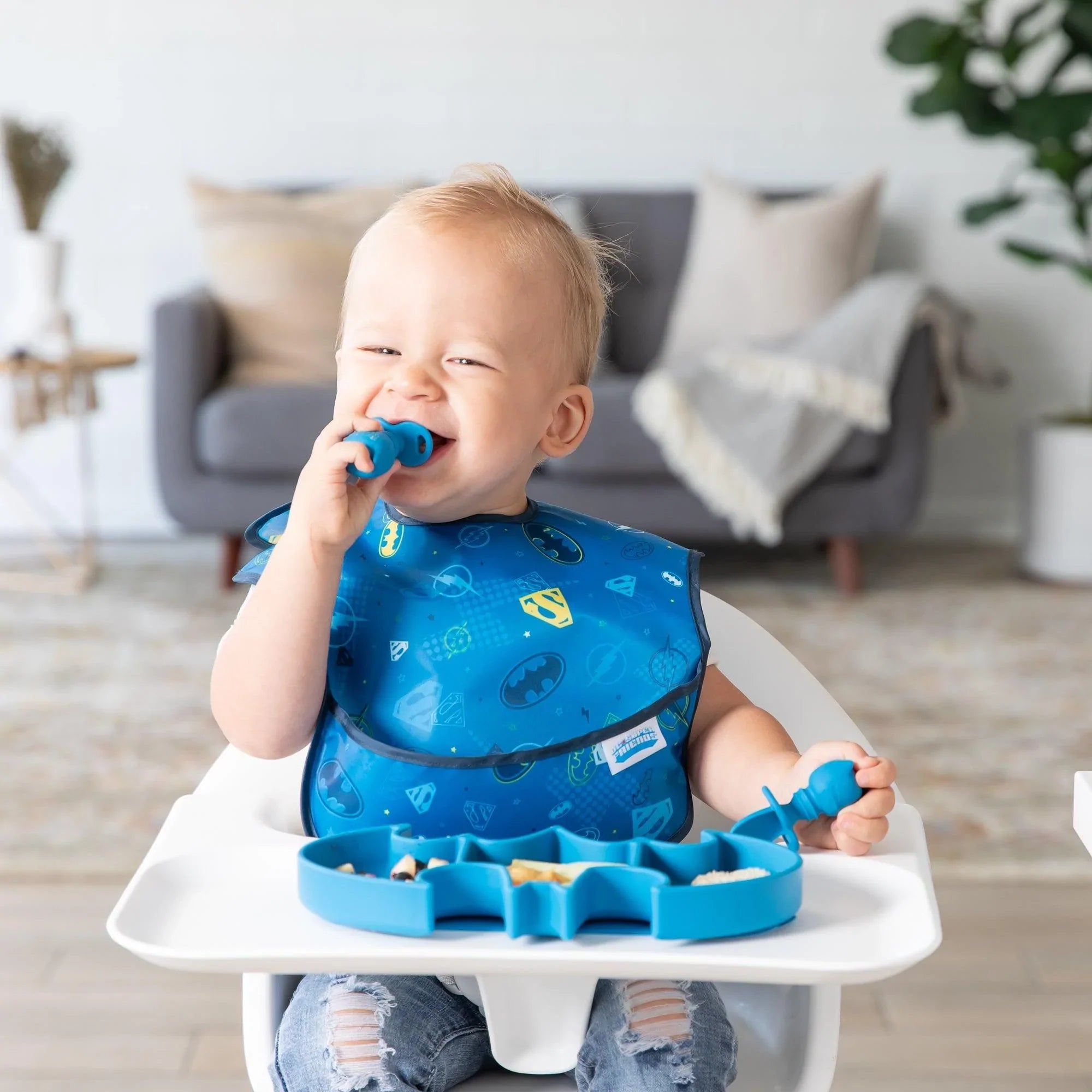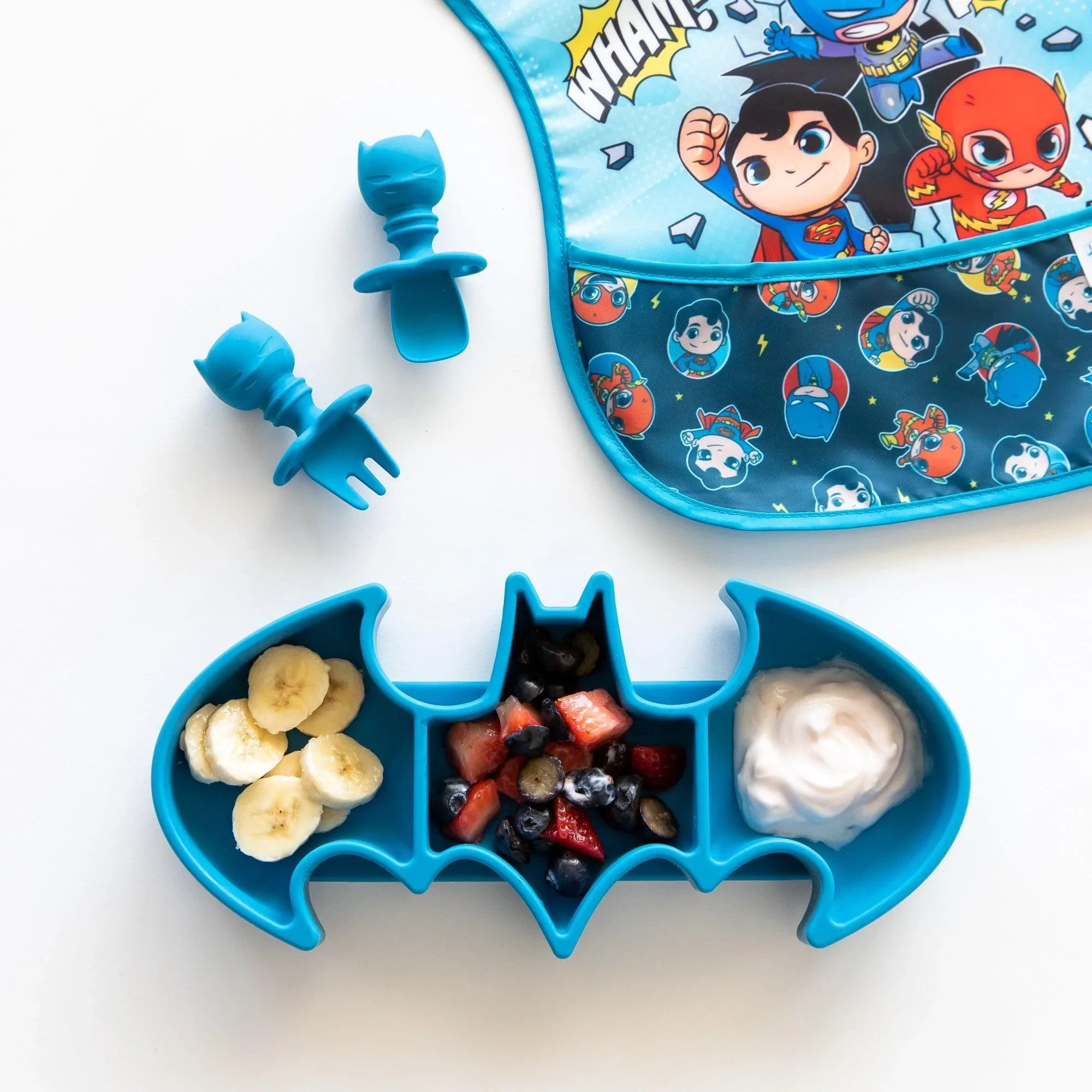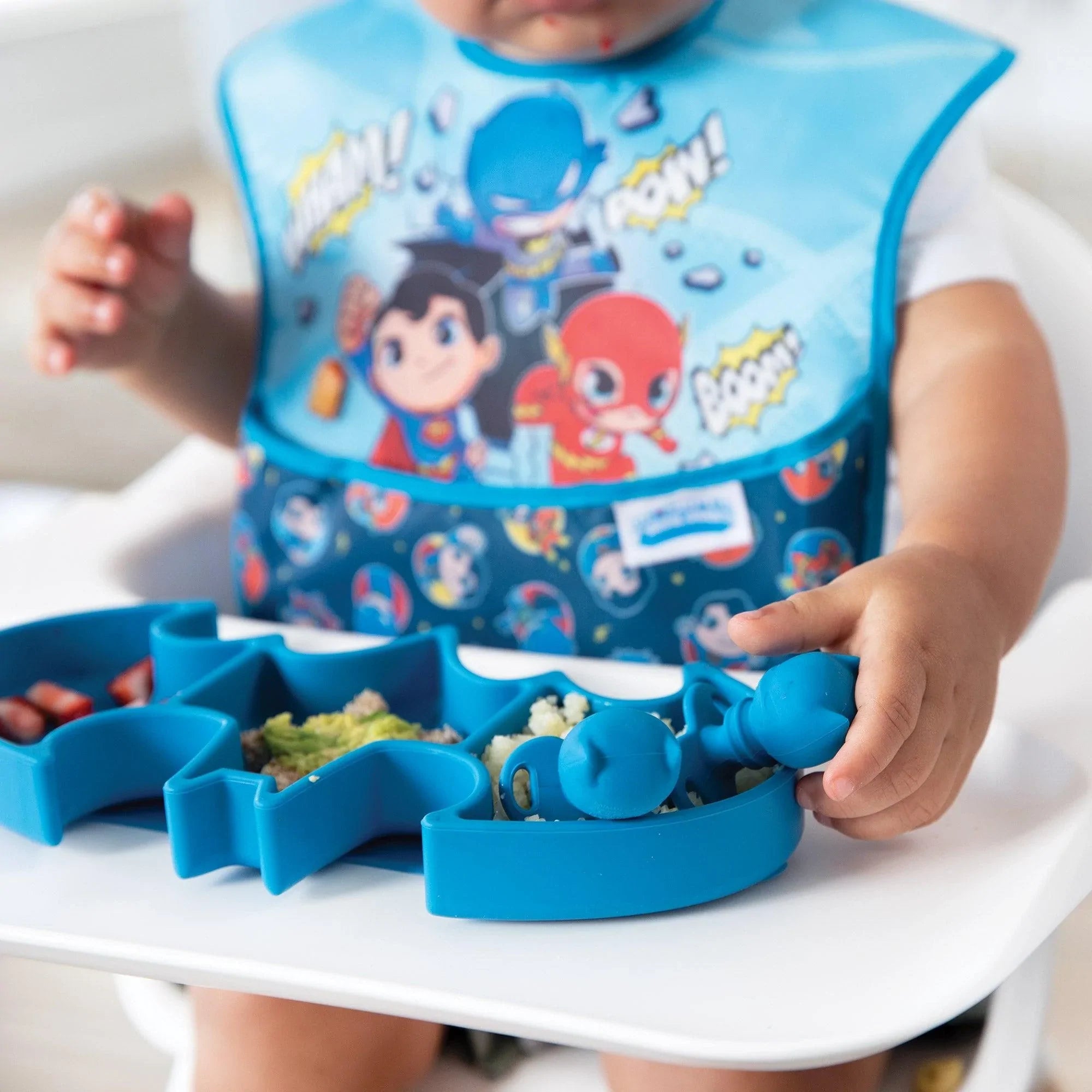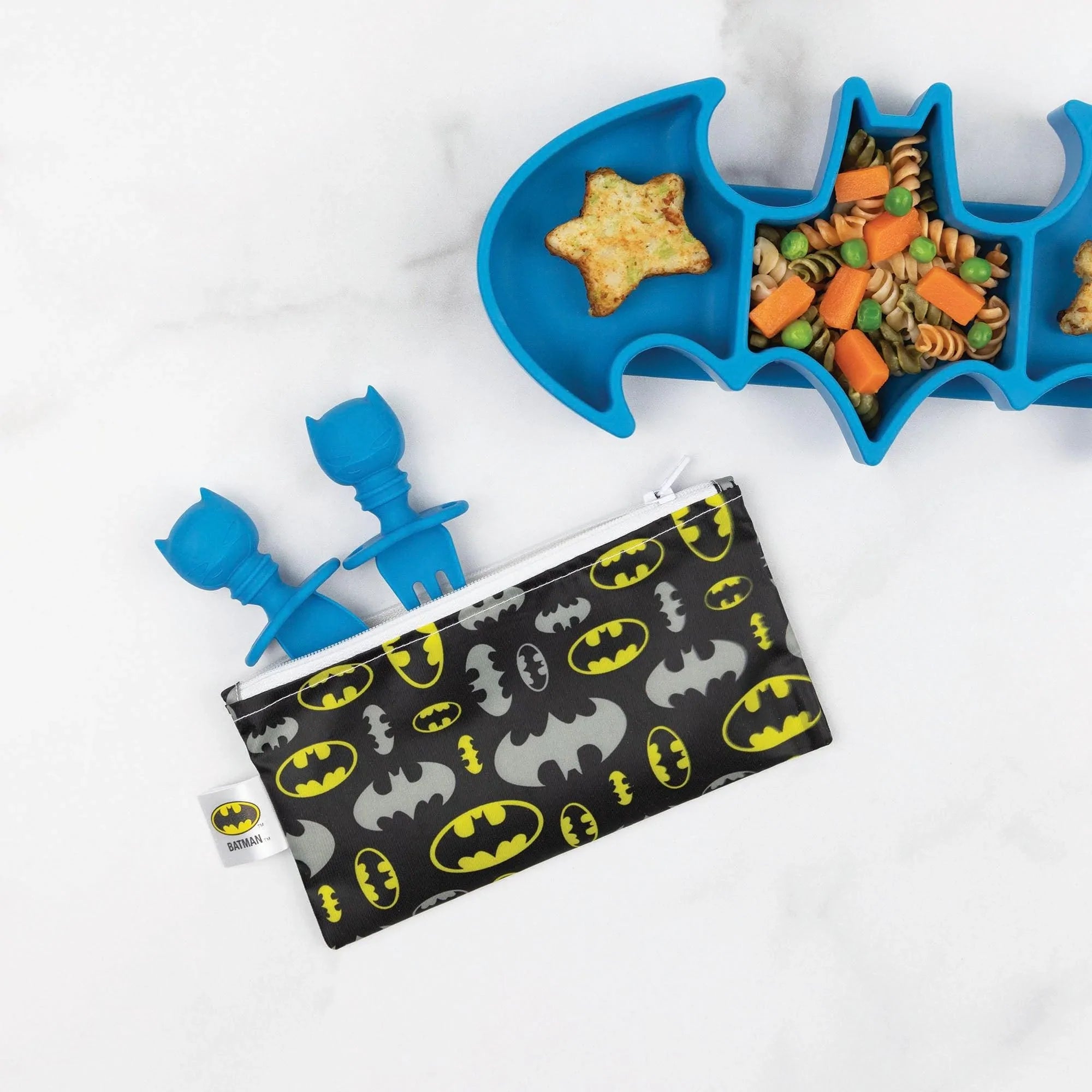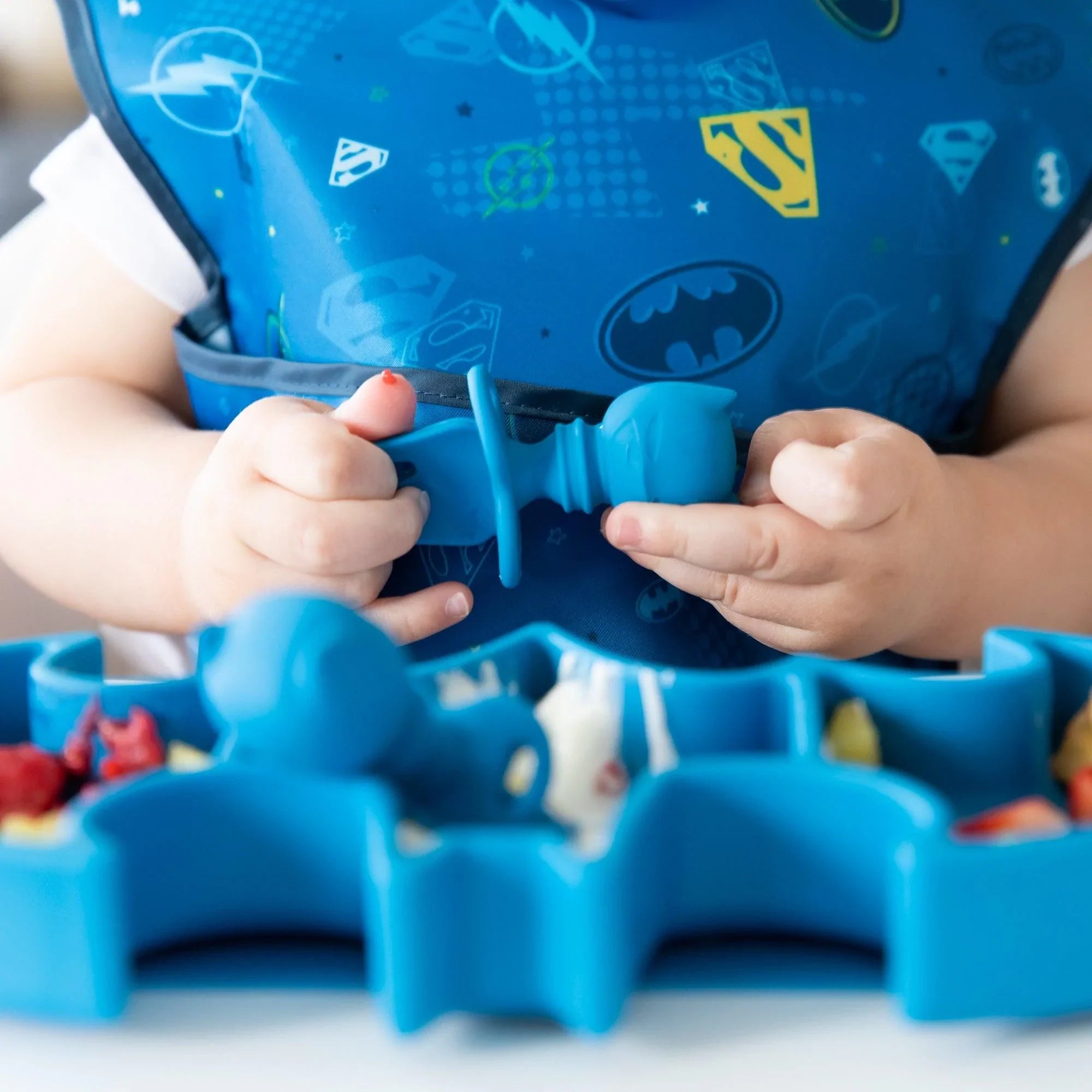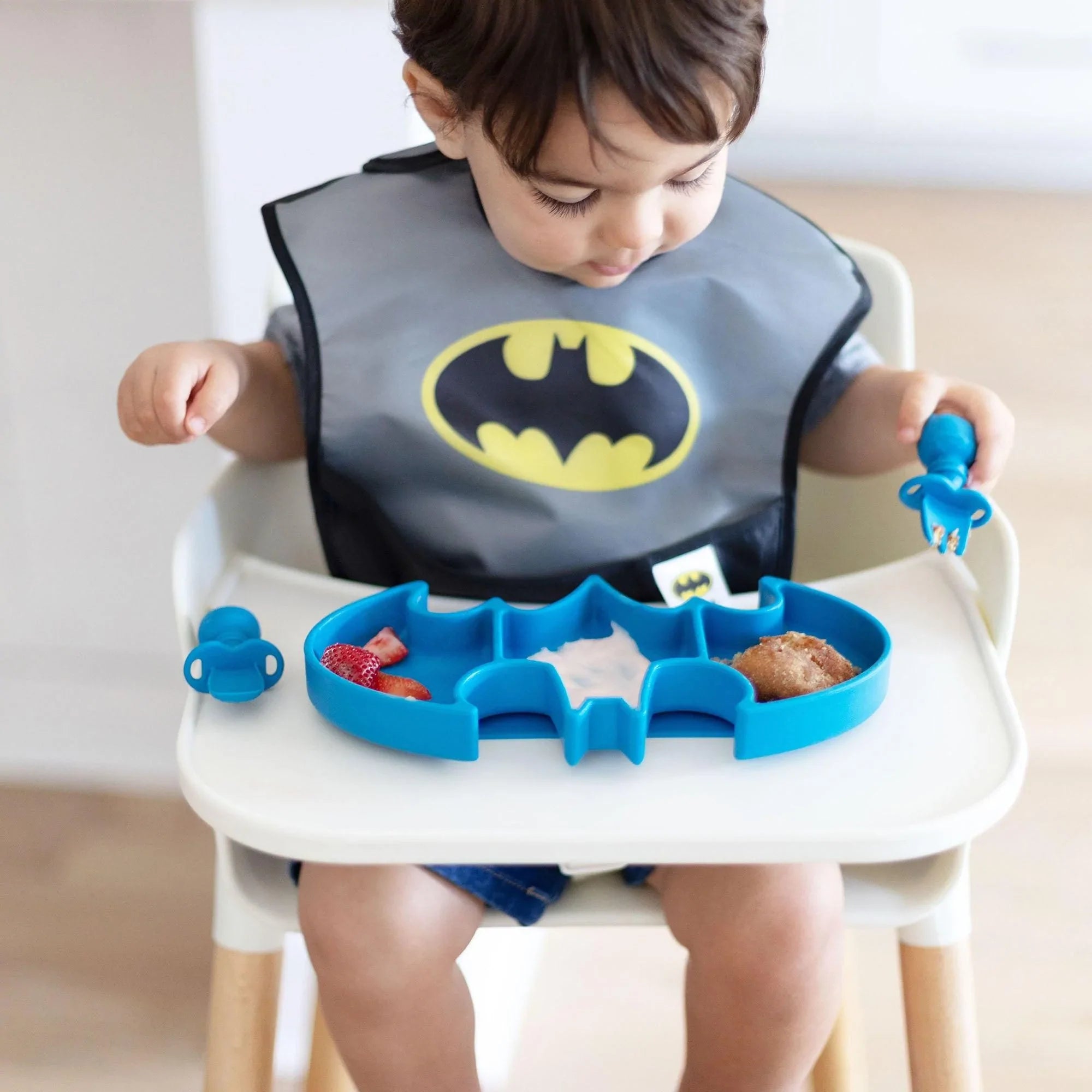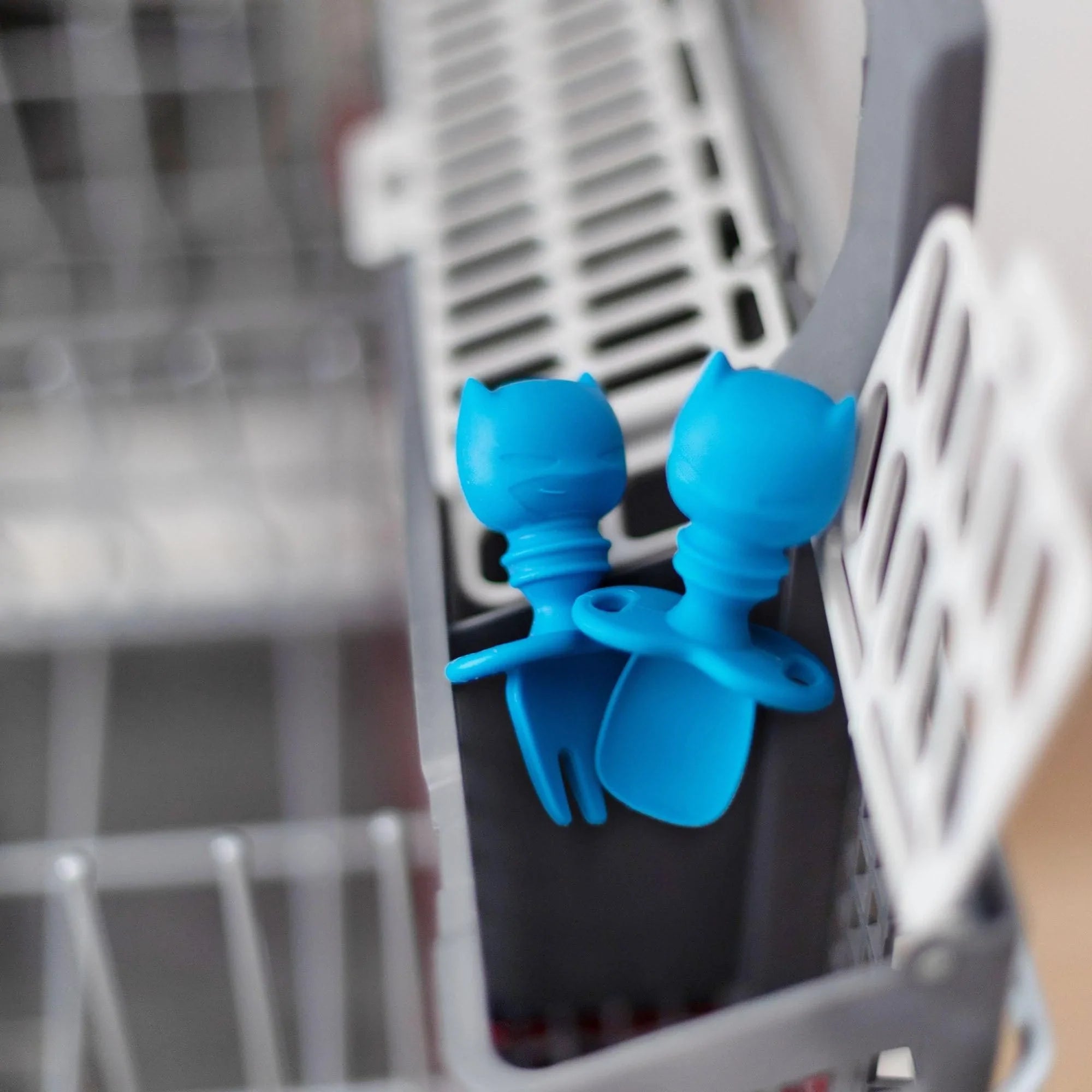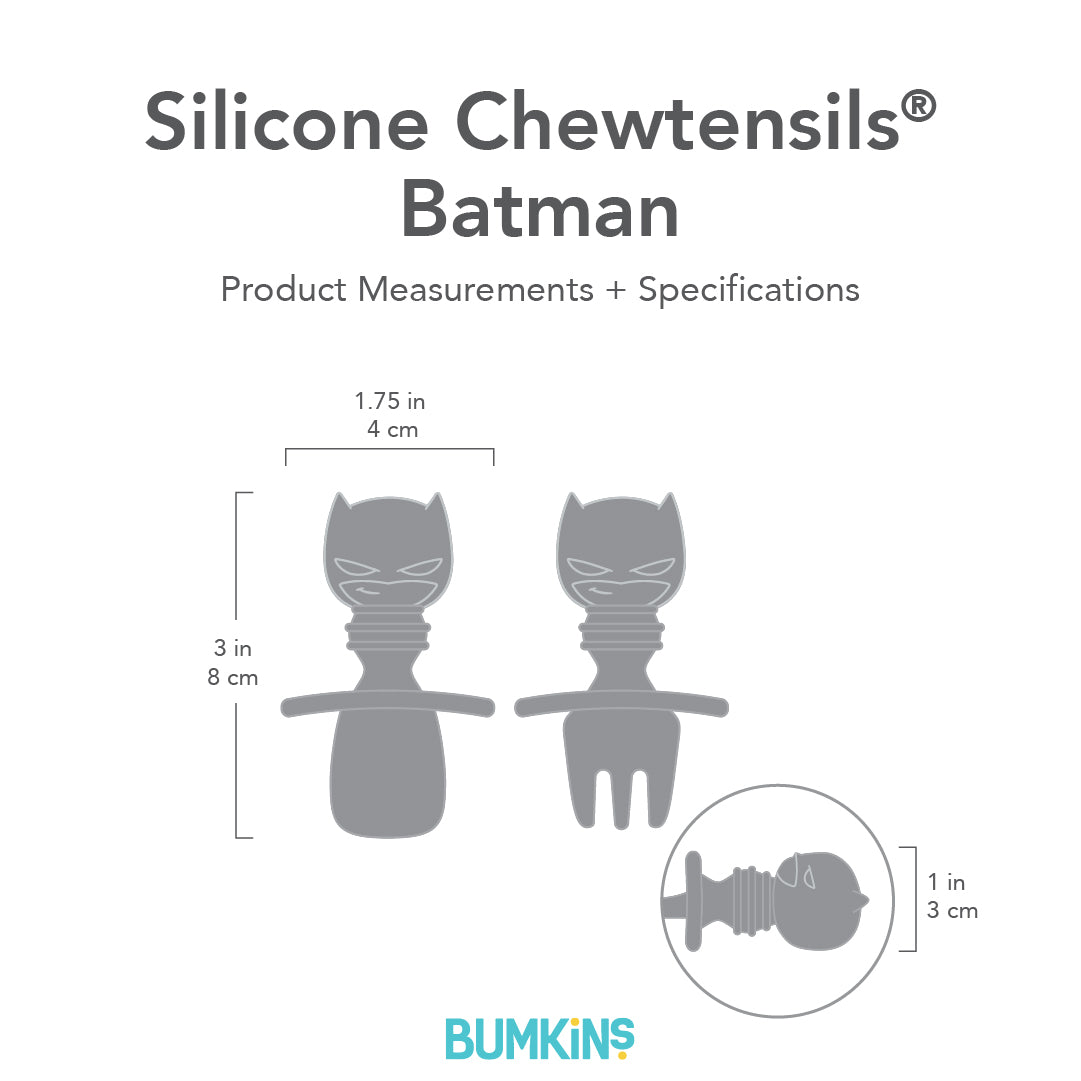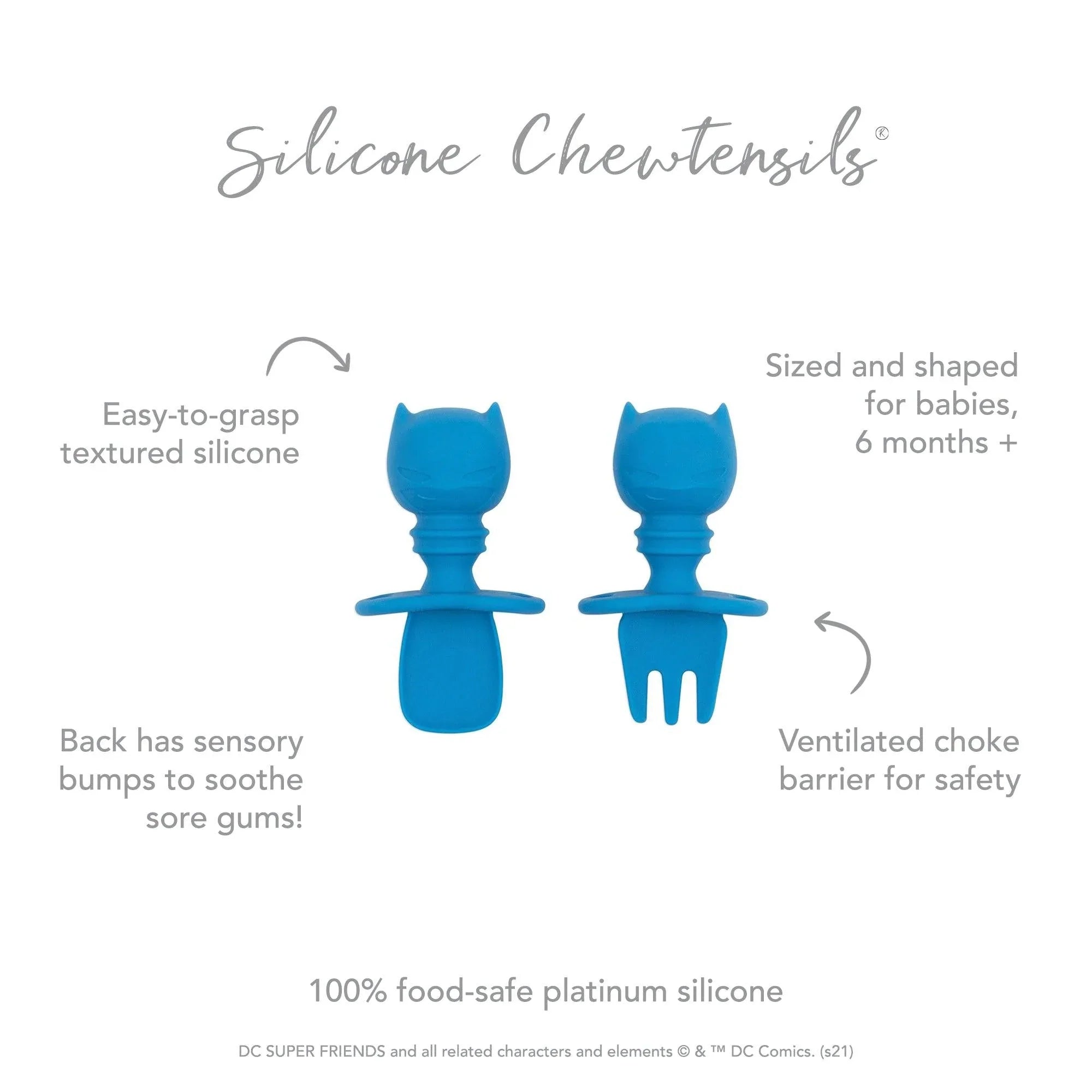 Silicone Chewtensils®: Batman
These Batman training utensils will be your little crimefighter's favourite mealtime sidekick. Our Chewtensils® are intended for Stage 1 of baby-led weaning - introducing babies to the concept of holding a utensil and feeding themselves. We made Chewtenils® from soft, textured silicone that's easy to grip and gentle on tender gums, with bendable heads for safety. The back of the spoon head has sensory bumps to stimulate gums. They're perfect for dipping into puréed foods at the early part of baby-led weaning. Chewtensils can be chewed on by younger babies before they're ready to transition to silverware. 

Chewtensils are intended for babies before they have a firm grasp on self-feeding (best for dipping and scooping, not yet spearing solid foods).
CPSIA compliant
Dishwasher-safe (top rack)
Measuring approximately 3" long x 1.25" wide
For ages 6 months and up
Do not leave child unattended with Chewtensils. Discard if damaged or torn
Designed in Arizona, responsibly made in China.
View the full Batman collection or shop all Chewtensils® here.
Our DC Comics products are only available to the United States and its territories, and Canada.
SFI-WBBM