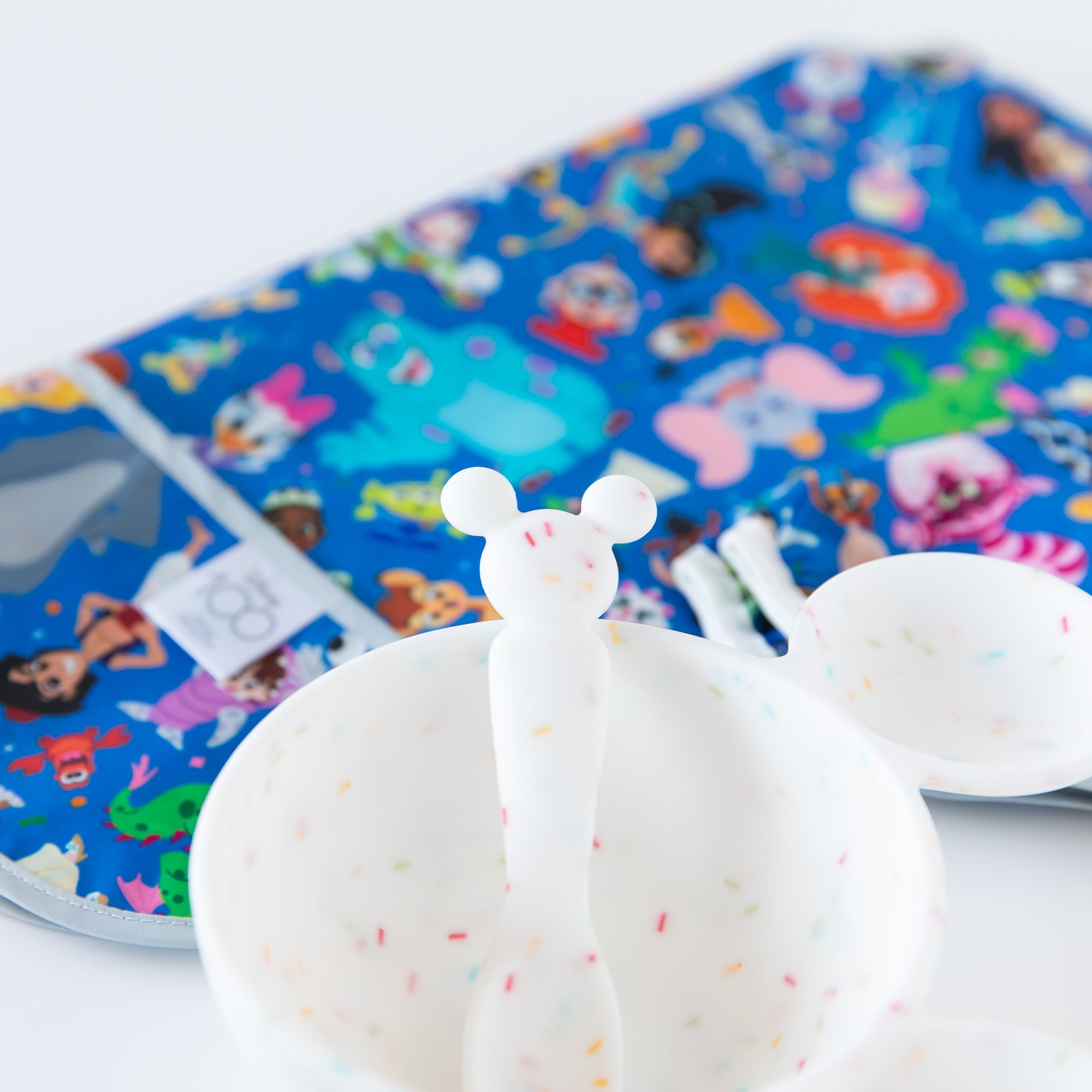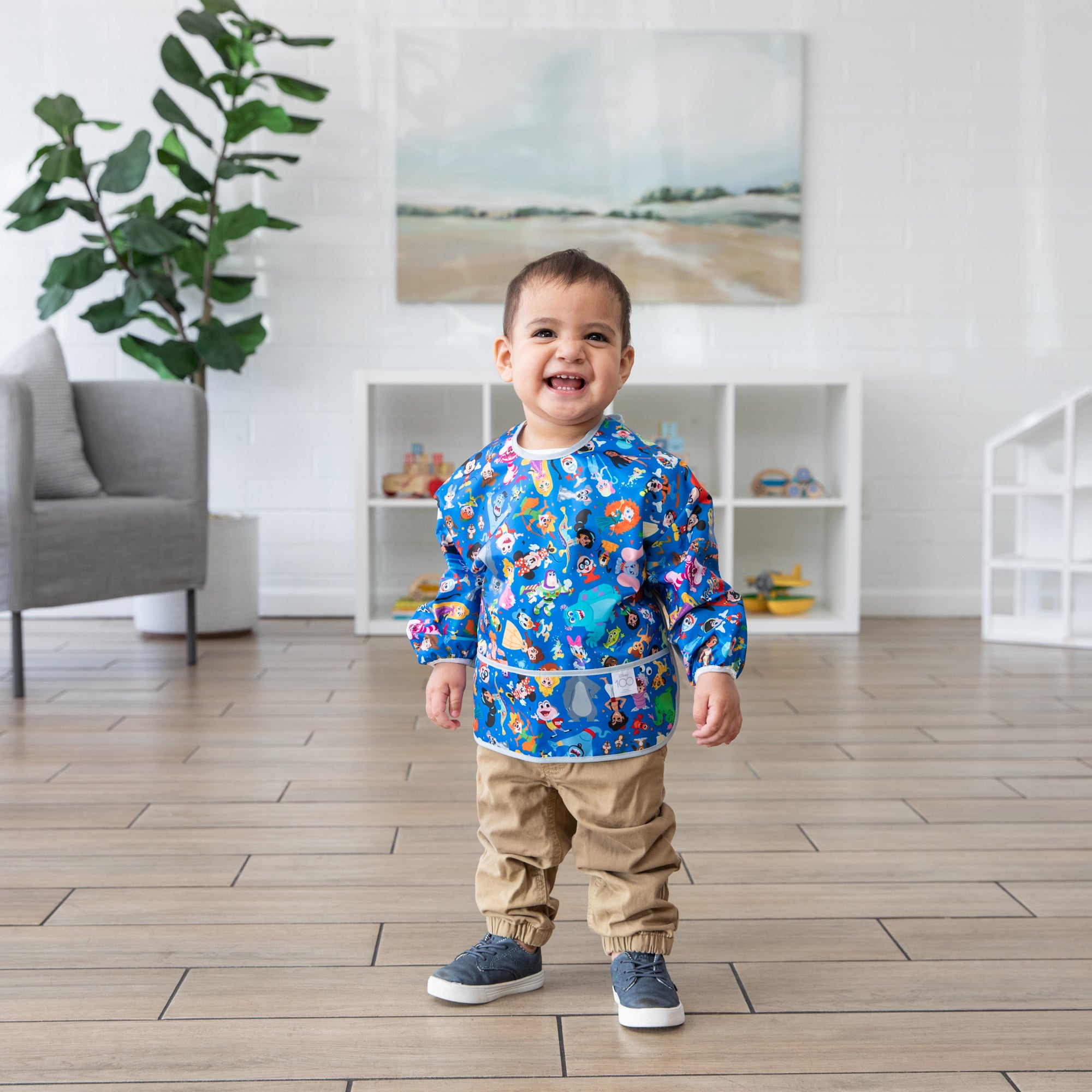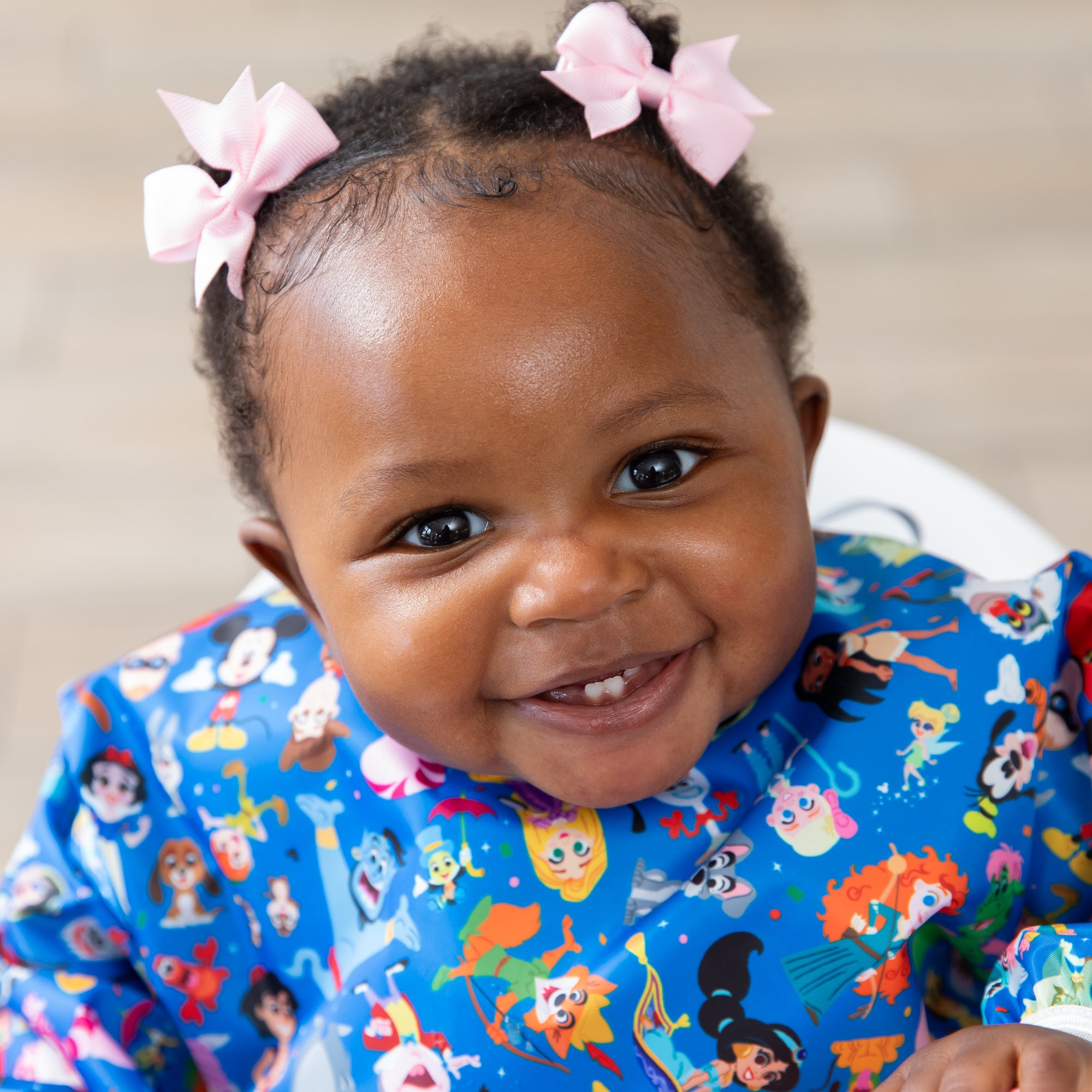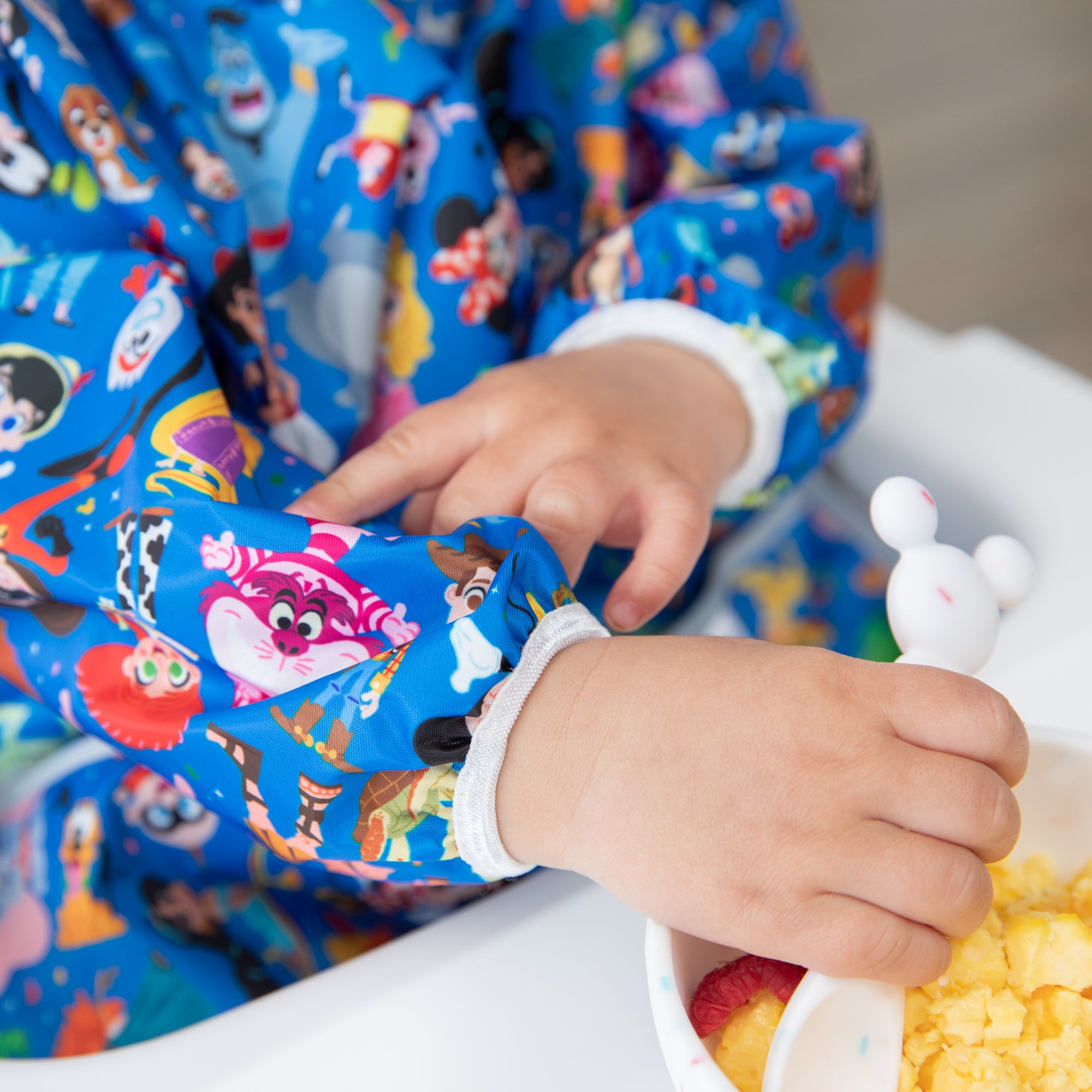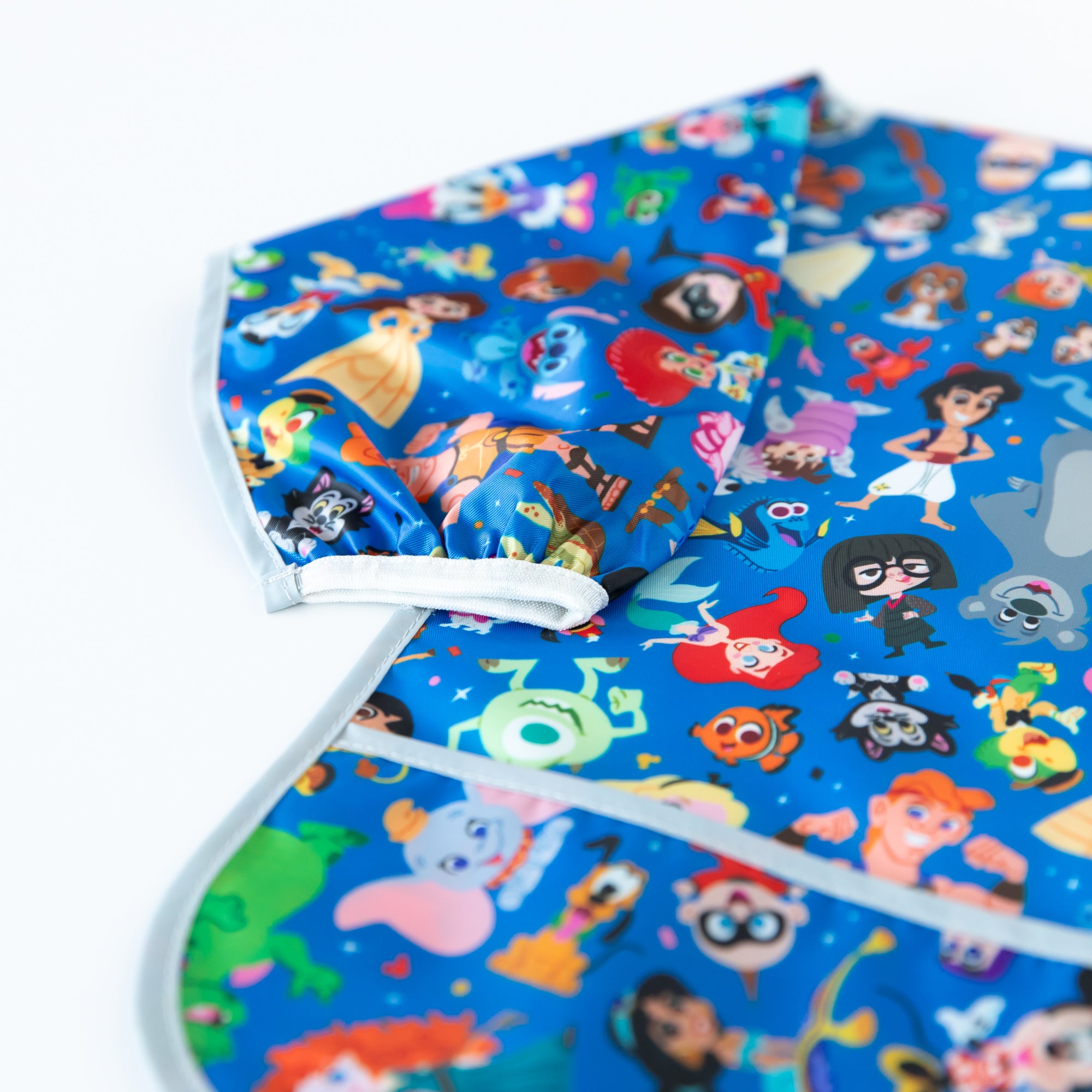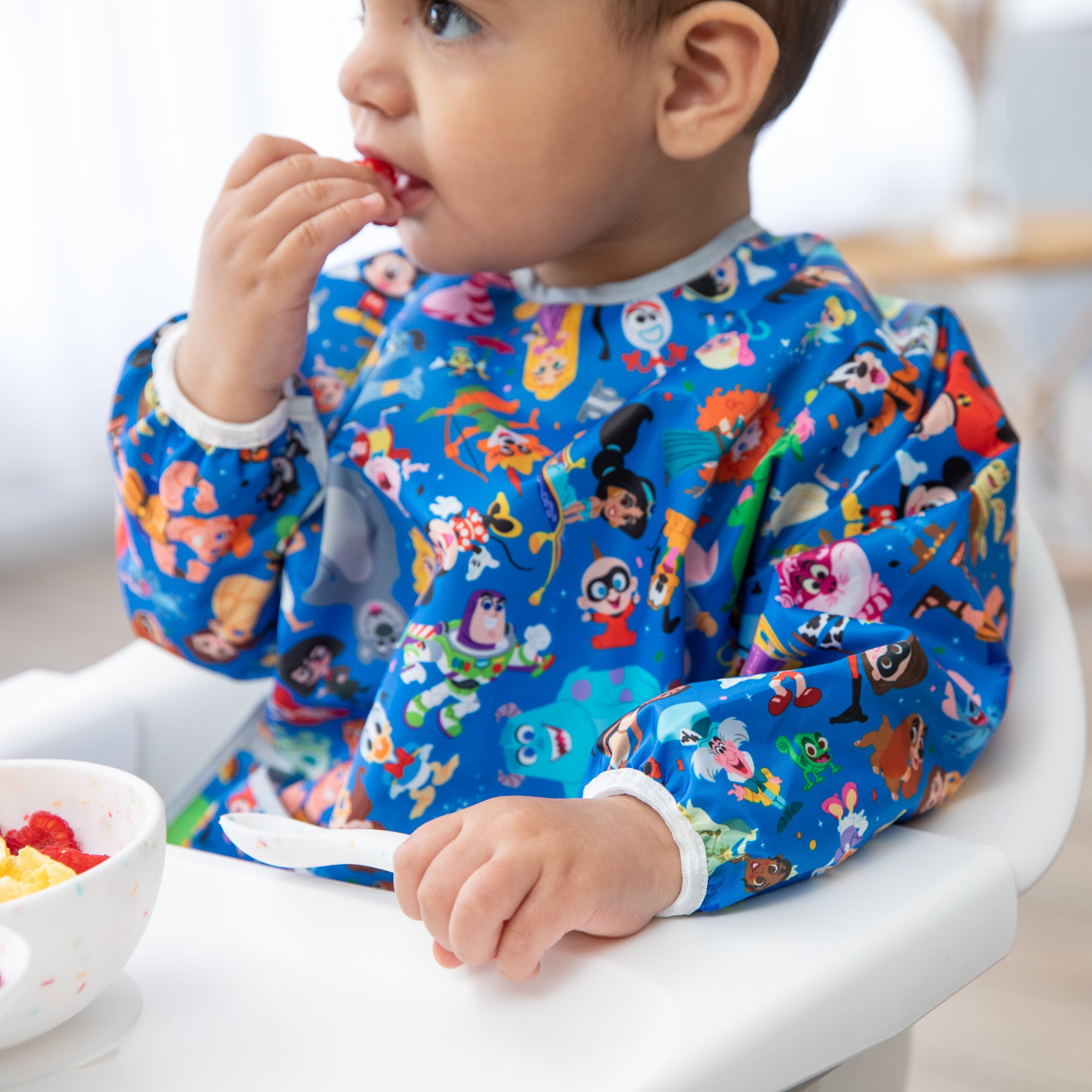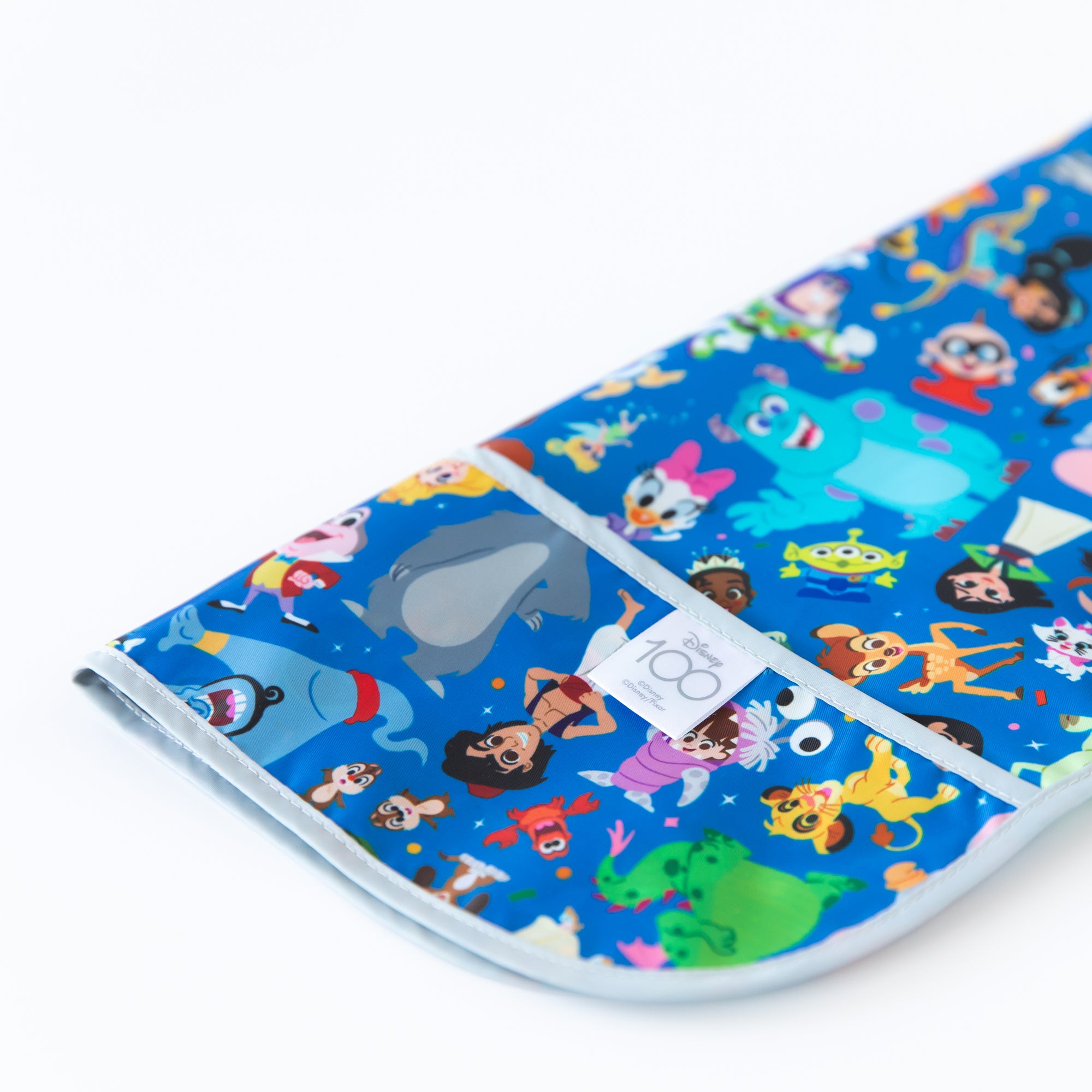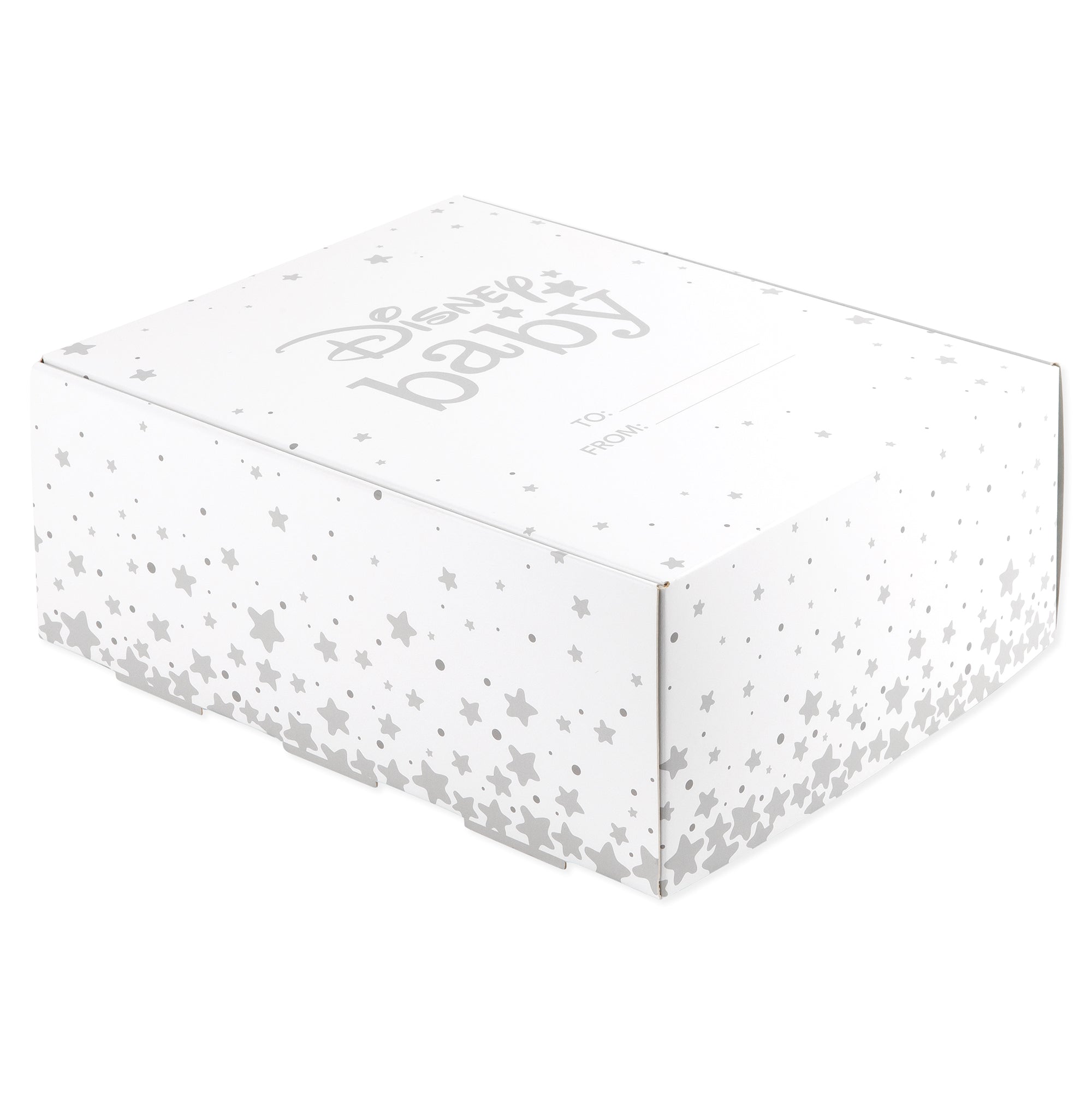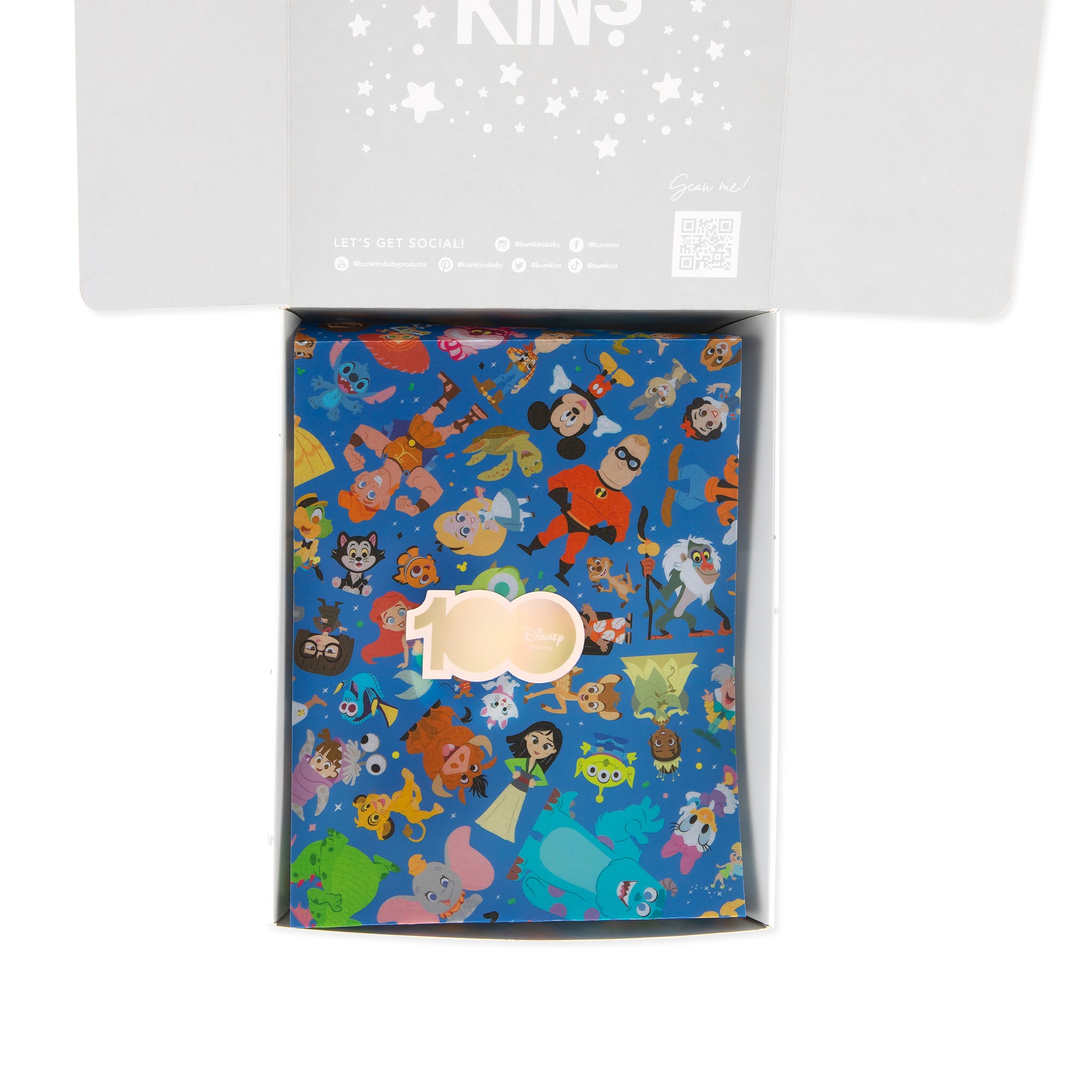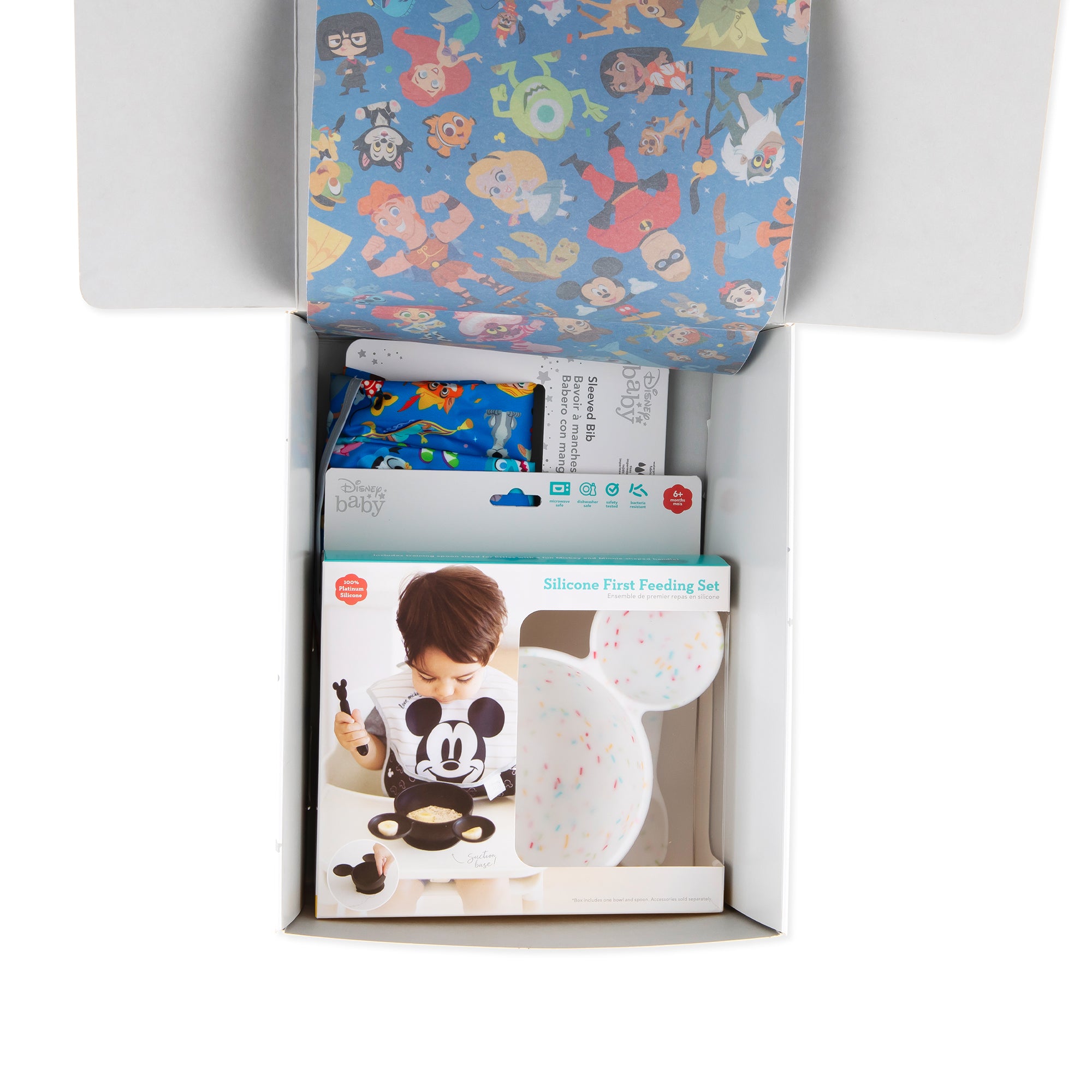 Baby Led Weaning Gift Set, Disney 100 Years Celebration
Gift a century of wonder with our Disney 100 Years Celebration Baby Led Weaning Gift Set, where mealtime spills meet their match in the magic of Mickey! This starter feeding set features a full-coverage sleeved baby bib with a crumb catcher and elasticized cuffs crafted from Bumkins' lightweight, waterproof fabric to combat stains and odors. It's paired with the Mickey Mouse Vanilla Sprinkle Silicone First Feeding Set, complete with a Mickey-shaped suction bowl to minimize messes, and a gentle silicone spoon for tender gums. BLW essentials for a magical start to self-feeding!
What's Included:
Sleeved Bib

Mickey Mouse First Feeding Set
Branded Disney Baby Box, Disney 100 tissue paper, and Disney 100 sticker.

Product Measurements
Sleeved Bib measures approximately 14" across the chest, 13" from neck down, and 32" across cuff to cuff
Bowl measures 4.25" in diameter, holds approximately 10 oz; ears measure 2.25" in diameter

Spoon measures approximately 4.75" long x 1" around
BLWS4-D100C